ENTER TO WIN A TRIP to HAWAII
Send Us a Referral or Buy or Sell a Home By July 31st 2022 and you will be entered for a Trip to Hawaii
Read Rules Below Entry form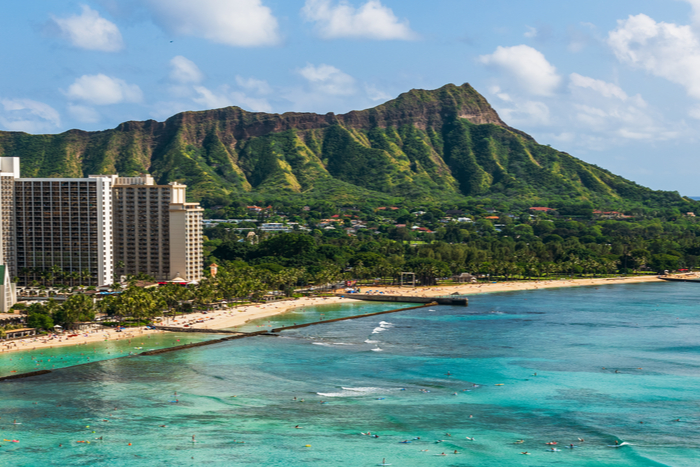 Competition Official Rules
NO PURCHASE OR PAYMENT IS NECESSARY TO ENTER OR WIN THIS COMPETITION. A PURCHASE OR PAYMENT WILL NOT INCREASE YOUR CHANCES OF WINNING. VOID WHERE PROHIBITED OR RESTRICTED BY LAW OR REGULATION.
BY ENTERING THE COMPETITION, YOU AGREE TO THESE OFFICIAL RULES, WHICH FORM A CONTRACT. SUBJECT TO APPLICABLE LAWS, THIS CONTRACT INCLUDES INDEMNITY OBLIGATIONS ON THE PART OF ENTRANT AND A LIMITATION OF ENTRANT'S RIGHTS AND REMEDIES.
1. Eligibility. The Trip Give Away Promotion (the "Competition" or "Prize Draw") is only open to legal residents of the US who are eighteen (18) years of age or older, or at least the legal age of majority in the country in which they reside at the time of entry (the "Entrant"). Persons in any of the following categories are NOT eligible to win a prize: (a) directors, members, partners, employees, consultants or agents of Sponsor or Administrator and their respective affiliates, and each of their respective companies, subsidiaries, advertising and promotion agencies, (b) suppliers of goods or services in connection with the Competition, including individuals engaged in the development, production or distribution of materials for the Competition; and (c) persons who (i) are in the immediate family of any person in any of the preceding categories (including mother, father, sister, brother, daughter, son, spouse, grandmother, grandfather, children or grandchildren), regardless of where they live, or (ii) reside in the same household, whether related or not, as any person in any of the preceding categories. All eligibility is subject to all national, provincial, municipal, territorial, federal, state and local laws and regulations.
2. Competition. The Competition begins Tuesday, February 1, 2022 at 12:01:00 a.m. Eastern Daylight Time ("EDT"), and ends on Sunday, July 31, 2022 at 11:59:59 p.m. EDT (the "Entry Period"). There will be one (1) unique random drawing. Entry in the Competition does not constitute entry into any other promotion, contest, or Competition. By participating in the Competition, each Entrant unconditionally accepts and agrees to comply with and abide by these rules, the Official Rules and the decisions of the Sponsor, and/or the Administrator whose decisions shall be final and legally binding in all respects and not subject to further review in any forum.
3. How To Enter. There is 1 way to enter:
(a) Enter on the Kenna Real Estate website by providing all the required information.
4. Limit. You may enter one (1) time per email address during the Entry Period. Entries in excess of any stated limitation, and entries generated by script, macro or other automated means, or any means that subverts the entry process, will be void. Any attempted form of entry other than as described herein is void. Sponsor will determine, in its sole discretion, what constitutes a valid entry, and reserves the right to reject any submissions that it deems, in its sole discretion, to violate any of Sponsor's policies, standards, or practices. All materials and entries submitted https://docs.google.com/forms/d/1oeU2N33oCgUPKC_N1I-rWjVN8hp9QbErvD020K4gu8U/edit?usp=sharing become the property of the Sponsor and will not be returned or acknowledged.
5. Agreement to Official Rules. Participation constitutes Entrant's full and unconditional agreement to comply with the Official Rules and Sponsor's and Administrator's decisions, which are final and legally binding in all respects.
6. Winner Selection and Notification. A random drawing will be conducted Sunday, July 31 2022 by the Administrator from all eligible entries received during the Entry Period.
For all second prizes, valued at $250 USD, the the Administrator will select one potential winner from the Entry Period. No matter the form of entry, you cannot enter on multiple days to gain more entries. For the grand prize, valued up to $5,000 USD, the Administrator will select a potential winner from all entries during the Entry Period no matter which form of entry you selected. Limit one (1) prize per person or household. Potential winners will be notified by e-mail, mail, or phone using the contact information provided by the potential winner at the time of entry. Sponsor shall have no liability for any notification that is lost, intercepted, or not received for any reason. If, despite reasonable efforts, any potential winner does not respond with requested information and documentation [see section 7] within fourteen (14) days of the first notification attempt, or if prize notification is returned as unclaimed or undeliverable, such potential winner will forfeit the prize and, at Sponsor's discretion, an alternate potential winner may be selected. If any potential winner is found to be ineligible, or if the potential winner has not complied with the Official Rules, or declines a prize for any reason, such potential winner will be disqualified and, at Sponsor's discretion, an alternate potential winner may be selected.
LIMIT: Enter as much as you like, Each Referral is equal to one entry. Sell or Buy a home and you will recieve 5 entries.
7. Winner Publicity Requirements. Acceptance of the prize shall constitute the Winner's agreement and consent for Sponsor and its designees to use winner's name, likeness, photo, avatar, and/or prize information (including, without limitation, city and state of residence) in connection with this Competition for promotional, advertising or other purposes.