Real Estate and Identity Theft – A Modern Day Threat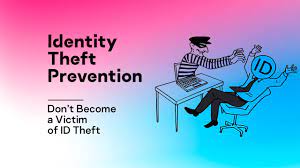 These days when technology is at the forefront of everything making purchases and conducting financial transactions of any kind has never been easier. However, the progress we have made comes at a cost as there are now many more opportunities for hackers to carry out fraudulent scams and identity theft is on the increase. Many of us know already to be cautious when carrying out any online transaction and unfortunately this also extends to real estate too. Real estate identity theft is becoming more of a problem and due to the amount of money involved it is easy to see why it is seen as so lucrative for online criminals.
Kenna Real Estate now offers real estate identity theft protection which gives our clients the peace of mind when dealing with us. We have a huge amount of experience and as an established real estate professional we not only understand the real estate market in Colorado well but also the issues that impact our real estate clients. Real estate identity theft is no exception and because we want our clients to feel reassured is the reason we have included this service to our portfolio.
Increasingly real estate is a target for fraudsters. Not only is the average real estate transaction likely to be for a large sum of money but also any transaction usually carries with it a lot of personal information. With many different aspects to a real estate transaction there are several scams that are becoming more prevalent such as wire transfer scams, mortgage fraud, title company fraud and rental fraud. The vast majority of victims of real estate identity theft are consumers but all involved parties should remain cautious of the risks including lenders and real estate professionals such as us. This is just one of the few reasons that we now offer real estate identity theft protection.
How does real estate fraud happen?
Real estate fraud doesn't just happen and is rarely only linked to just one event. Often it can be traced back to malware which is usually software that professional hackers use to access someone's computer and online accounts. Malware can be unwittingly downloaded by consumers which then means their computer can be accessed remotely by a hacker. The level of sophistication varies by malware but in many instances can mean every movement on a particular device is visible to the unscrupulous third party and enables them to see specific usernames and passwords. Ultimately it is this that leads to the real estate identity theft.
Malware usually is sent via an email – also known as a phishing email. Even though these are more commonly known about they are becoming more and more realistic to consumers so we would urge our clients to always check any email they receive is authentic. Once someone has access they can sit back and monitor conversations and contacts between different parties online. Any information shared is then vulnerable and could be information like:
Social security number
Bank details and log in information
Personal information used to verify accounts
Access to identity documents
Access to financial documents
Different types of real estate fraud
As already mentioned there are different avenues that hackers may take once they have someone's details. The result of real estate identity theft can be extremely serious and cause the victim no end of severe financial distress. Here we explore some of the different types of fraud in more detail:
Mortgage Fraud
Once someone's identity has been stolen then the hacker has all their essential information and personal details. Armed with this information they can now go ahead and apply for a mortgage as someone else. They can use the victim's current home for equity, access finance against the home and even purchase a new home. In the most extreme circumstances, a person's home could be taken by way of a deed transfer that has been obtained fraudulently.
Broker Identity Theft
It may be assumed that real estate identity theft is isolated to the buyer or seller. However, in some cases would be identity fraudsters will attempt to impersonate a real estate broker. In their pretence they may ask consumers to pay fees or other real estate costs by using a broker's name, licence number and other business information to come across as genuine.
Title Company Fraud
Real estate fraud can also extend to stealing a business identity. LLC identity fraud means that title companies with properties could be at risk of being targeted. Criminals may pretend to be a title company owner and sell property fraudulently.
Protecting real estate identity theft
Here at Kenna Real Estate we take real estate fraud very seriously. This is the reason we now offer identity theft protection too so that we can be confident that our clients are safe. Our staff are all fully trained on how to keep our client data safe. We have taken measures to increase our online security to minimize the risk of hackers accessing sensitive information or breaching our network. We recommend using all of the following tips to protect yourself as a buyer or seller in any real estate transaction.
Up to date software – whatever device you use it is always recommended that you keep software up to date. This is because these updates can contain security patches that prevent hackers being able to take advantage of prior weaknesses in the software. Having up to date devices makes it that bit harder for fraudulent users to gain access.
Utilize virus protection and firewall – another technological deterrent that consumers can use is to apply virus protection and a firewall to your devices. This not only puts off hackers but can also flag up malware and spyware at the earliest opportunity enabling users to act before any damage can be done. Keeping any virus software up to date also means that it is harder for cybercriminals to break through network protection and that it can block the very latest cyber threats.
Strong passwords – we can all be guilty of rushing when setting up new accounts with online providers. Using the same passwords or a weak password can typically be how hackers can do so much damage so quickly. A robust password that is a combination of letters both upper and lowercase as well as numbers and special characters is really the best type of password to have. Having two-factor authentication is also something that we would encourage – this means having something in addition to a password such as code sent to a mobile device or some sort of second piece of information that only the user could know.
<<< CLICK HERE TO SIGN UP FOR IDENTITY THEFT PREVENTION >>>
Why real estate identify theft protection is important
Here at Kenna Real Estate we realize there are already many costs associated with sale or purchase of any real estate. However, we believe that investment in identify theft protection is well worth it. Cyber-crime is more sophisticated than ever and even the savviest of real estate buyers or sellers could fall victim to identity theft often unknowingly until it is too late. Due to the sheer scale of the damage that can be done by hackers in a short space of time we would wholeheartedly recommend the insurance cover as peace of mind for vendors and buyers involved in any online transaction. As much of the sale and purchase of real estate these days is carried out online people are more vulnerable than ever before. With the increased risk compared to the devastation identify theft can bring we recognize how important this protection could be for our clients.
Once a criminal has your social security number they can begin wreaking havoc in your life. It may be some time before you are even aware of what is happening. Not only real estate related but the hacker could apply for credit, open new accounts, access and remove cash from existing accounts, rent a property, apply for a loan, get a job, get medical care and set up new accounts with utilities, mobile phones etc.
If you are still having doubts then consider the following:
Vulnerable people within household
Anyone who has a social security number could be a target for real estate fraud. In addition to this though children and older people are also prime targets as they are less likely to check credit reports or know to be heed warnings over checking for identity theft.
Helping older people in your household understand the dangers of identity theft and teaching them the tricks hackers might use to dupe their victims into sharing personal information. Many senior citizens are taken in over the phone or by phishing emails. It is important to educate them to be cautious and check everything with the company first before revealing any personal details that may enable fraud to occur.
Likewise for families with children it is worth taking the time to check for a credit report in their name. Often there will be no cause for concern however if letters or statements arrive or pre-approval for credit is granted in your child's name it could suggest they have had their identity stolen.
Being on social media
If you are on social media then it is important to know how this could contribute to identity theft. We would urge caution when sharing any information online that could be used by cyber thieves in order to access personal information. Without thinking people can share all kinds of information on their social media profiles. Often this information is publicly available meaning that anyone can record the information as long as it is freely available. Details such as your name, date of birth, address, workplace, wedding anniversary and even children's full names and date of birth. This information along with photos could put yourself at risk. If you are on social media it is important to be careful about what you share in particular the level of details that include personal details that could be used by someone else to create fraudulent documents or even other profiles.
Using the same password for all accounts
We have mentioned the importance of having a secure password that contains upper and lowercase letters as well as special characters and numbers but what we haven't yet discussed is those guilty of using the same passwords for all accounts. We know and understand that it happens but consider that any hacker who has the password for one account then instantly has the password for all your accounts, giving them the access to so much more.
Securing identity theft protection with Kenna Real Estate
Contact us in order to take out identity theft protection with us. We have provided the information above in order to detail how easily it can be to inadvertently give access to cyber thieves. More importantly it demonstrates how quickly it can happen and the level of damage that can be done.
As industry professionals we have seen a lot of changes over the years in the way real estate transactions are carried out. Whilst a lot of this change has been for the better and has sped up processes in many ways the changes have left us more vulnerable than before so we welcome the opportunity to help our clients stay safe.
If you would like to find out more information or talk through the options we have for identity theft protection then give us a call or contact us online. Our expertise in Colorado real estate is well known you can be certain you are in reliable hands for every aspect of the sale or purchase of your property.
Whether you are looking for Denver real estate or you are ready to make the move to your next home in the Colorado state then we would welcome your enquiry. We strive for client satisfaction every step of the way and we would be delighted to help you in your next step.