10 Great Online Resources for People Moving to Denver
Posted by Brian Burke on Monday, October 28, 2019 at 10:10 AM
By Brian Burke / October 28, 2019
Comment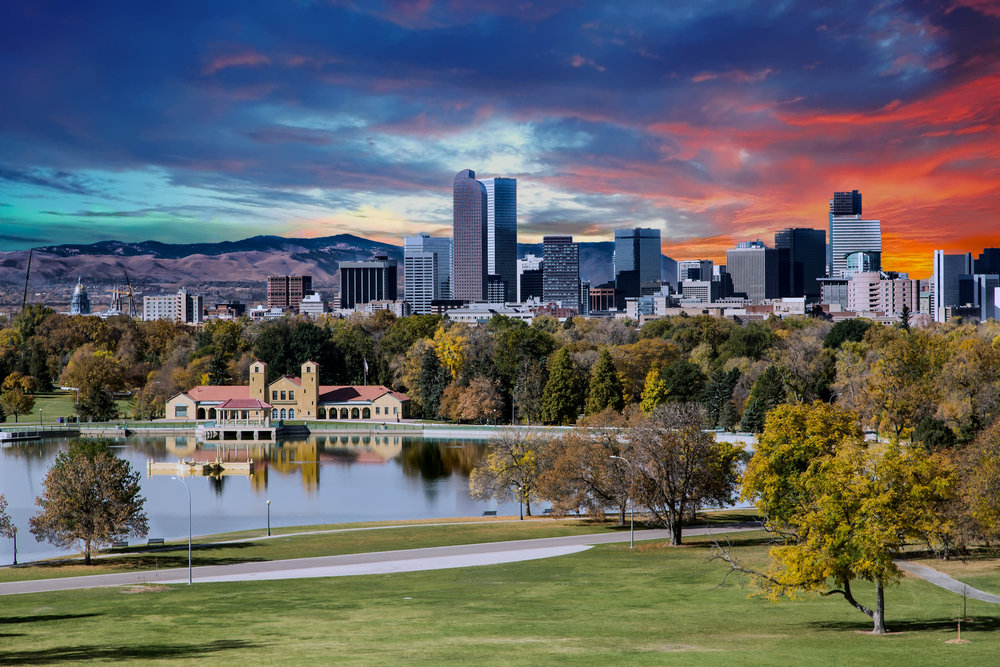 The Denver metro area continues to be a magnet for people from all around the United States. The region grew steadily in the last decade from 2.5 million to nearly 3 million residents today. According to US Census data, Denver metro gained about 40,000 new residents in 2018 alone, and the pace doesn't look like slowing down.
Therefore, it's safe to say that a lot of people are moving to Denver on a daily basis, and for some very good reasons. The area has undisputable advantages, starting with its spectacular, high-altitude location surrounded by mountains and 300 days of sunshine per year. Denver metro offers countless opportunities for outdoor activities and sports in all seasons, but it also features a thriving, vibrant arts and culture scene, and good schools – the University of Colorado and the University of Denver, for example.
Denver metro enjoys strong economic fundamentals, which translate into jobs. In the last few years, Denver attracted more than 20 Bay Area big tech companies that opened offices here, including Apple, Facebook, and Google. The Bureau of Labor statistics data show that the unemployment rate in Denver metro was at 2.6% in September 2019, way below the national level of 3.5%.
Whether you're planning to relocate to Denver for work, for personal reasons or to get easy access to the great outdoors, you need a little bit of help to get acquainted with your new surroundings. We selected some very useful online tools and resources that will turn you into a veritable Denverite in no time.
From getting around the city and participating in local events to finding your new home or discovering the best outdoor activities in and around Denver, these online resources provide a treasure trove of information essential for new transplants to the area.
Moving Resources
Kenna Real Estate is the place to start looking for your new Denver home. From condos located in the city, close to all the action, to suburban family homes or even remote equestrian properties, browse around to find the place that truly suits your lifestyle. The listings are updated daily, and the custom search tool allows you to search based on a huge variety of factors, including drive time, property type and features, or even the schools located in the area. Interested in visiting one of the homes? You can schedule your visit online, in just a few seconds.
Dolly is an unconventional moving service that's available in several cities throughout the country, including Denver. Whether it's a small task, such as getting your new sofa into your home, or something more complex, like moving in and installing all your furniture, Dolly provides assistance in no time. Set the time when you want the task to be completed, and helpers will be at your doorstep. You learn the costs prior to booking the service, so no surprises there. Dolly also deals with retail delivery, small business moves, storage moves, and junk removal.
STORAGECafé helps you find a self-storage unit located as conveniently as possible for you. Finding your ideal home in a new city takes a while, and you need to keep your stuff somewhere in the meantime. That's where STORAGECafé comes into action: browse for storage facilities based on neighborhoods, Zip codes, or directly on the map. Compare prices, check out the amenities and contact the storage facility that suits all your requirements to book a unit.
Transportation Resources
The Denver Transit app puts getting around the city at your fingertips. Check out all the bus and train routes and times, choose your route, and enjoy guided, step-by-step navigation. No more stress and worries about taking the right train or getting off at the right station – the app does all that for you. It allows you to plan your trip with up to five alternatives, lets you know when to get off or to transfer, gives live directions, and you can even share your journey details with family and friends.
Denver B-Cycle allows you to discover the city and make the most of its 300 annual days of sunshine by riding a bike. The program facilitates access to bikes and bike stations located all around the city. You simply ride a bike when you need to and check it back into a station the moment you are done. There are bike stations near the city's most frequented and popular areas – administrative buildings, museums, cool neighborhoods and so on – and you can pick up or drop off a bike from 5 AM until midnight.
Local Living and Community Resources
Visit Denver is a website, iPhone and Android app that you absolutely need to use both while planning your move to Denver and during your first months in the city. It provides plenty of details about things to do, events, restaurants, and more. Learn about the city's history, neighborhoods, music and art festivals, kid-friendly activities and so on. Book walking tours like the history tour, the Denver hot spots tour, or the downtown food tour. It's an interactive and very efficient way to learn more about your new city.
Denver Dweller introduces you to the local community. This passionate blog supports small Denver businesses, local farmers, and locally owned restaurants. Learn more about the things that make Denver so distinctively Denver – the city's markets, neighborhoods, shopping districts and much else besides.
Mile High on the Cheap saves you a pretty penny by keeping you informed about freebies and promotions available in Denver. You'll also get access to discounts and special deals for a wide variety of products and services.
Outdoor Activities Resources
TrailLink provides an inventory of the more than 80 biking, walking and running trails located in and around Denver, covering about 600 miles. Each trail has a short description and directions attached, making it easier for you to plan your next outing. Users of the website also post reviews of the trails, adding a second layer of valuable information.
TheKnow Outdoors allows you to organize your outdoor adventures around Denver and the entire state of Colorado, based on season and the type of activity you enjoy the most. Check out guides, news and information about practicing a wide variety of sports from camping and hiking to cycling and skiing and learn about the best spots for each type of activity.
Moving to a new city comes with challenges and involves a steep learning curve – these online tools will make the transition easier and help you feel at home in Denver, right from the start.