3 Smart features to look for when buying a House
Posted by Brian Burke on Monday, March 8, 2021 at 11:53 AM
By Brian Burke / March 8, 2021
Comment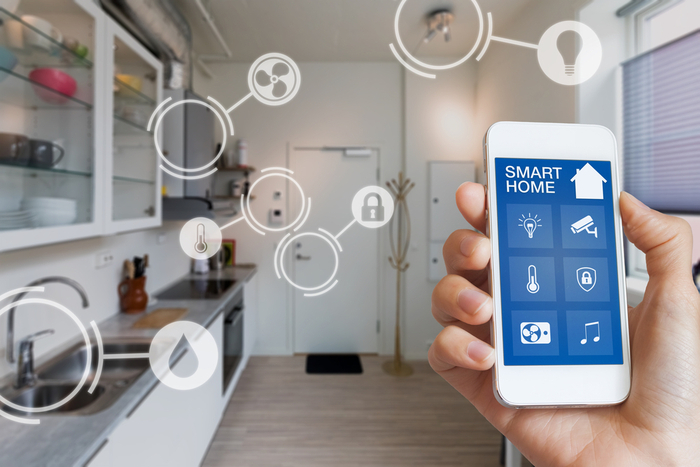 Back in the day, all that anyone would have to worry about when looking at investing in a residential property was the size of the home, the quality of the neighborhood, and whether or not everything was a good fit for their family. Nowadays, there are countless other aspects to pay attention to, including the 'smart' features of a potential property. Here is a list of the three most valuable smart features to add to your wish list.
Smart Security Systems
Keeping your family safe will undoubtedly be a top priority, which is why homes that already come equipped with smart security systems can provide such peace of mind. Some sellers will intend to take their smart security systems with them, while others may opt to include them as a value-add to the property to get a more attractive offer from interested buyers.
If the latter is true, you should educate yourself regarding the various smart security systems available on the market. Of course, some are more advanced than others. The leading smart security systems combine security features with automation. For example, you should be able to:
Arm and disarm your security system remotely from anywhere.
Monitor the exterior and interior of your property via real-time video footage at any time.
Control the lighting and heating inside your property remotely.
Lock and unlock doors remotely.
Most smart security systems can be controlled using a smartphone or tablet for maximum convenience.
Auto Sliding Door Systems
These systems, such as those for sale via evoproducts.com, are a notable luxury, allowing sliding doors to open and close automatically. This is a particular advantage if you have pets in the house who are constantly begging to come in or go out. Most operate with the help of a pressure sensor mat that detects a human or a pet's presence. You can decide when to activate for pets and adults and when to limit access for just pets or just adults. You'll also have two mats – one for inside and one for outside. You can also purchase a tag to attach to your pet's collar, which works with the automatic system to detect when your pet is near and let them in or out.
Smart Energy Management Systems
These systems make it easy and convenient to keep a handle on your home's energy consumption, helping you to save money on electricity every month. The more basic smart energy management systems focus purely on reducing energy consumption from a lighting perspective, while others are designed to focus on heat and water heaters.
They can detect when nobody is in a room, resulting in the system immediately switching off the light. They can also effectively time when to switch on water heaters based on peak times of water usage within your household. All of these controls are easily customizable.
Now that you know which smart features to watch out for, you'll have a much simpler time finding a property that best suits your needs. Even if you don't manage to buy one with these smart features already built-in, at least you'll know where to make your future investments!