4 House Hunting Tips for Retirees in Aurora
Posted by Brian Burke on Friday, August 30, 2019 at 7:08 PM
By Brian Burke / August 30, 2019
Comment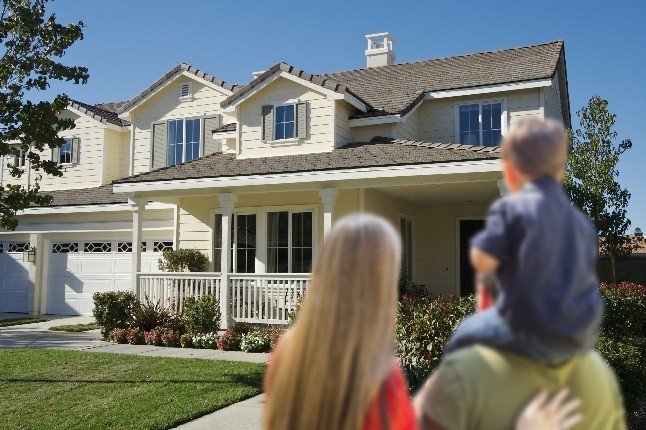 Thinking about heading to Aurora, CO for your retirement? First, you should know that you're making a great choice. Aurora has some of the best views of any city in the US. Residents are just a short drive from the mountains, which provides a scenic backdrop for all the outdoor activities you can enjoy. The city is considered to be a suburb of Denver, which means retirees who choose Aurora can relax and bask in the slower pace of a smaller city while still having access to all the amenities and entertainment that come with urban living. 
Ready to start looking for your perfect dream home? Keep the following tips in mind to help streamline and simplify your search!
1. Get Your Budget in Order
First thing's first - you need to establish your budget for buying a home before you start looking. Having a good sense of your financial situation can help you avoid falling in love with a property just to realize down the road that you can't afford the true cost (think property taxes, maintenance, etc.). 
One thing to consider is the overall cost of living, and luckily Aurora is a solid choice when it comes to affordability for retirees. The income tax system in Colorado provides a large tax deduction on all forms of retirement income - including Social Security and public and private pensions. In addition, the property tax rates are some of the lowest you'll find in the entire U.S., which helps keep house hunting affordable. As a bonus, groceries and prescription medications are tax-free, which can save retirees thousands each year. 
2. Target Homes with Senior-Friendly Features
The house you choose to buy for your Golden Years should ideally be one in which you can safely age in place and stay healthy. You should narrow your search to only include homes where this is possible. For example, you should opt for a ranch-style home as opposed to a multi-story home to avoid having to get upstairs - which can reduce the likelihood of accidents. Other home amenities to consider that can help to keep you safe include:
Room for grab bars or another support device near the shower or toilet

If the home is multi-story, at least one bathroom on the main level, ideally a full bath

Wide hallways and doorways

No-step entryway into the home
3. Consider Other Senior Living Options in Aurora
Buying a Aurora home is a great option for retirees, but it's not the right choice for everybody. Taking care of a house can be burdensome, and there may come a point when living on your own just simply isn't safe. Luckily, there are other senior living options in Aurora for you to check out if you ultimately decide a home would not be a great investment for you. 
One option you have is to move into a retirement community. Retirement communities, also called active adult living or "55-plus" communities, are planned neighborhoods for adults who are at least 55 years of age - although the age requirements can vary. The majority of retirees who live in active adult communities have left their careers, although that is not always the case. Usually, these communities make an effort to provide amenities to make retirement as healthy and happy as possible. Such amenities can include pools, luxury fitness centers, and clubhouses that sponsor senior happy hours. 
Retirement communities are a great option, but like buying a home, this choice is not best for everyone. The reality of aging is that health needs can become more complicated and mobility can become limited - which would make living even semi-independently tough for some older adults. If you think you will need help with activities of daily living, such as getting dressed, preparing meals and bathing, an assisted living facility might be the ideal choice for you. There are more than 50 top-rated communities in the Aurora area - each staffed with trained caregivers who help retirees stay happy, healthy and safe.   
4. Get Connected With a Reliable Realtor
Having the right realtor in your corner while you're searching for your dream home is very important. You'll want to make sure you feel like you can trust your realtor, that he or she is knowledgeable about helping senior homebuyers, and that you feel comfortable enough to have transparent conversations about your preferences in a home. 
If you're ready to get started on your house hunting journey, contact Kenna Real Estate today! We are dedicated to going above and beyond for our clients. Our overall aim is to simplify the home buying experience, which can often be complex, time-consuming, and stressful. We look forward to working with you!
 Barbara Thompson   Senior Care Advocate
Seniorhomes.com: an organization dedicated to supporting senior citizens and their families. Our mission is to raise awareness about the available care options and resources that can help seniors stay connected with their community.