4 Living Room Trends for 2022 That Will Inspire Your Next Home Design Project
Posted by Brian Burke on Thursday, November 4, 2021 at 8:36 AM
By Brian Burke / November 4, 2021
Comment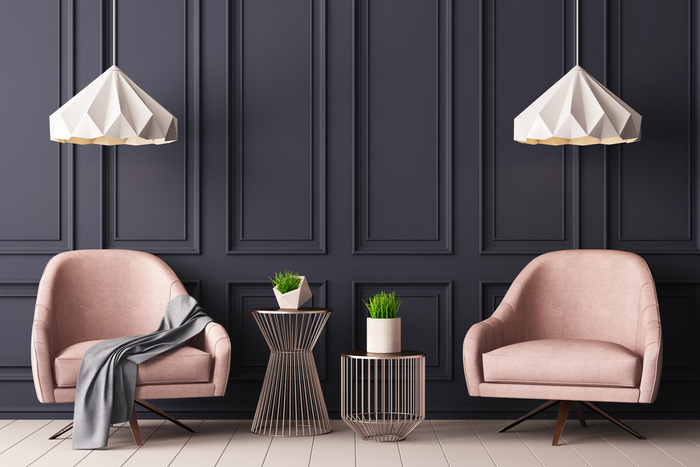 So far, interior design trends for 2022 are proving to be promising, Instagram-worthy looks. Don't say we didn't warn you — you might not be able to resist the urge of wanting to replicate them in your home.
A few oldies like 70s retro, rounded edges, and soft velvet make a big comeback in the coming year. To this mixture, the designers are adding some sustainable and organic materials and roomy home office spaces.
Besides, minimalism is here to stay, while Zen interiors, full of light wood and floating surfaces, set an ambient tone for whole rooms. Basic colours go well with natural materials and textures — an inspiration that is taken straight from nature. Home gardening, a trend that emerged in the past two years, is also on the rise.
Read on for more picks of the top 2022 home decor and interior design trends we're sure you'll love!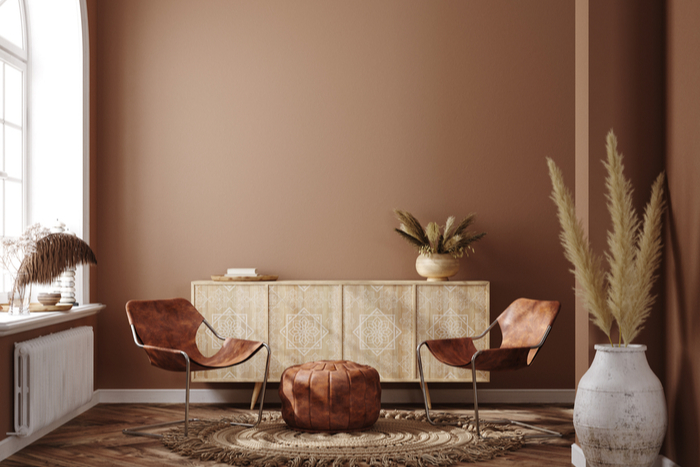 Natural Materials
Wood, stone, and other natural materials create minimalist interiors, home offices, and cosy living rooms. The space looks clean and simple, while the textures add warmth to it. You can use wood for flooring or doors, stone for tables, and wooden furniture for seats.
Using organic materials for home decor is a great way to show off your eco-friendly side! You can choose from many alternatives, like bamboo, hemp, cork, and more.
Wood panelling is also present among the latest designs. Long story short: wood is back, and we couldn't be happier! What was once considered only as a material for flooring and ceilings is now being incorporated into home decor. From wooden wall panels to wooden backsplashes and even wooden benches, wood is here to stay.
If you value entertainment but don't want your electronics to stand out like a sore eye, you should opt for furniture like sleek and stylish TV stands that will make your living room look tidy and organized. For instance, Modern TV stands from SENA are an excellent option for those who want their interiors to combine the excellence of handcrafted furniture, quality materials, and original ideas.
Zen Home Decor
This design trend is all about simplicity and relaxation. The former is achieved through minimalism — there are no excessive decorations or unnecessary furniture pieces that can take away from the natural beauty of the raw materials that surround us every day. Zen home interiors also focus on clean lines and a relaxing atmosphere.
Minimalist designs usually feature a neutral colour palette and natural textures that complement each other well. Moreover, Zen home decor design ideas encourage simplicity without losing any of the comforts or style your home needs. These interiors are all about the balance between modernity and nature.
Your home should have a good flow of light entering the space to create a Zen environment. This light can come from windows or skylights that can bring nature directly into your room. The lighting should also be soft and indirect because direct sunlight can be a bit harsh to the eyes and uncomfortable for relaxation purposes. Additionally, Zen interiors use rounded edges and curved lines to provide a more comfortable sight for those who enter the space.
Wood, Leather & Velvet
As we already mentioned, wood is back in demand. However, the trend of using wood and leather is becoming popular among interior designers as well. What makes it so unique is the contrast between natural materials and the slickness of leather. Leather chairs or footstools are ideal for relaxing after a long day at work, and they add a bit of oomph to home office spaces made with natural materials, like wooden wall panels or wooden desks.
While leather is mainly used for chairs, it is also found on tabletops or desks. You can choose from many different colours and textures, like brown leather, white leather, pale grey leather, charcoal leather. You can even match your furniture with your favourite clothing — how cool is that?
Velvet goes well with wood or any other organic material. It is known for its luxurious appeal and its smooth texture. It provides a nice balance between softness and firmness, making it a perfect choice for seating options.
Velvet sofas are becoming more and more trendy due to their comfort and style. You can find them in all shapes and sizes, some having rounded edges that give them a more modern look.
Home Garden
Home garden design is here to stay! It has been slowly gaining momentum since 2020, and now people are starting to realize how important it is for our planet's well-being. There is no shortage of ideas — from indoor gardens to outdoor gardens — when it comes to creating beautiful home spaces filled with plants.
Although not everyone has enough space for an outdoor garden, that doesn't mean you can't include greenery in your home! Vertical gardens are a great way to bring nature into your home without taking up too much space. You can put them outside on your balcony or inside on your wall. Either way, they're good for your home's design and the environment.
Conclusion
So there you have it — some of the best trends we've seen so far. Whether you want to update your current living space or start decorating a new one, these are the home decor and interior design trends you should focus on in 2022! From using natural materials to creating home gardens — all of these ideas are excellent ways to redesign your house and make it that much more comfortable place to live in.
Home interior design trends are constantly changing, but some of the most popular ones are still being used years after they were first introduced. We can't wait to see what the future holds for interior design, and we hope these trends will help you get inspired for your next home project.