5 Reasons To Update Your Master Bathroom
Posted by Brian Burke on Friday, September 30, 2022 at 9:17 AM
By Brian Burke / September 30, 2022
Comment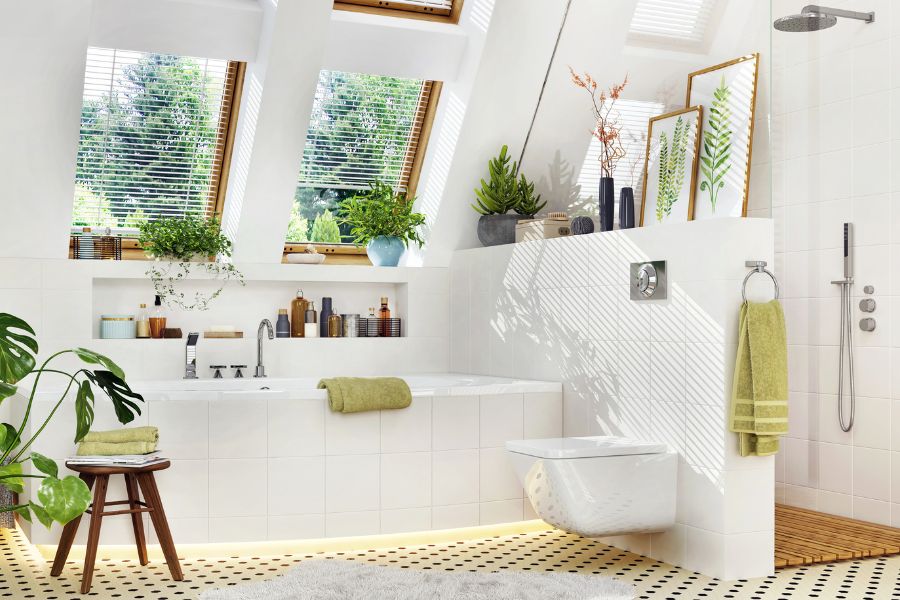 Many homeowners choose to remodel their master bathroom. It's a space where you need good functionality, proper lighting, and adequate privacy. These are five excellent reasons to update your master bathroom.
Provide Better Functionality
Unless you build your home, the bathroom may not have the layout you desire when you buy it. Would a double sink vanity prevent arguing in the morning? Are you more of a shower person who leaves the bathtub unused? Updating the master bathroom allows you to create an optimally functioning master bathroom. Add in the features that will personalize the space for you and your family.
Increase Efficiency
An outdated bathroom can be the reason why you have high energy and water bills. There are updated products on the market ready to help you increase the efficiency of your bathroom. Look for low-flow toilets and showerheads, LED lighting, and energy-efficient insulation.
Increase Safety
The bathroom can become full of hazards. Things like exposed wires, mold, and slippery floors can be dangerous for everyone, especially aging adults. Widen doorframes, install grab bars, and add benches to the shower to eliminate any risks and increase the safety of your bathroom.
Increase Your Home's Value
One of the most significant reasons homeowners update the master bathroom is the increased property value it provides. A fresh new look and updated space can improve your home value by much more than the renovation cost.
Repair Any Plumbing Issues
Plumbing problems aren't things you can just leave. They can cost you money and lead to worse damage to your home. You could end up with a rotted floor, peeling paint, or mold. Updating your bathroom will remove any of the unsightly and existing plumbing issues. New plumbing and hardware will work more efficiently. Work with a wholesale supplier to purchase your hardware supplies in bulk.
There's never a wrong time to start a master bathroom update. You may feel intimidated or overwhelmed by the process, but a reputable contractor will help you at every step. You'll be enjoying your brand-new bathroom in no time.