5 Steps to Declutter Your Home before the Holiday Season
Posted by Brian Burke on Friday, November 15, 2019 at 10:11 AM
By Brian Burke / November 15, 2019
Comment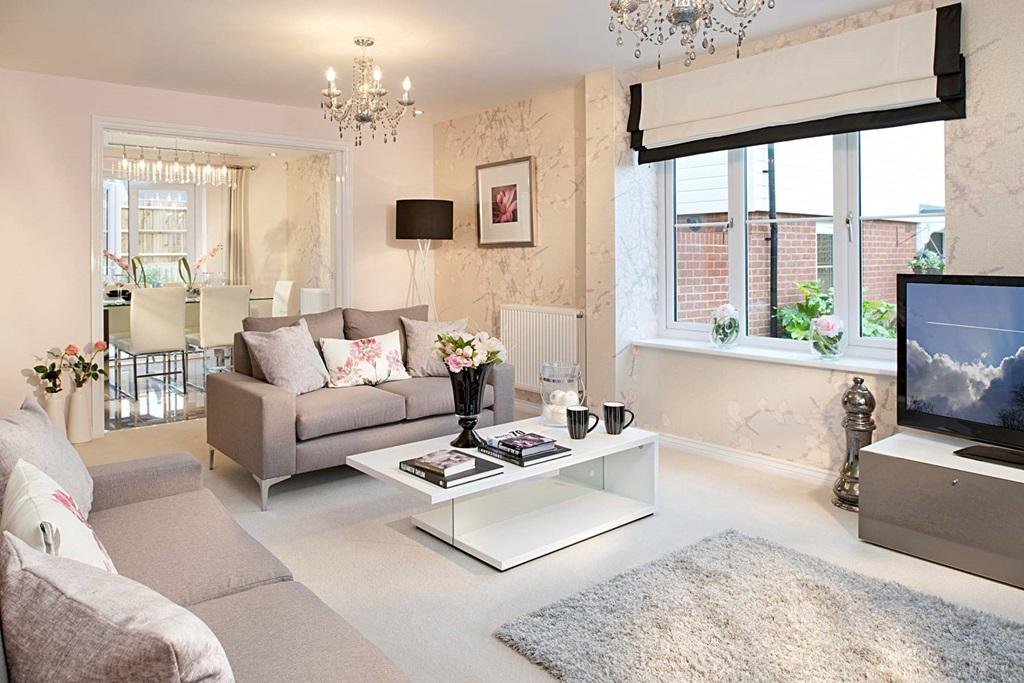 Thanksgiving is almost here, while Christmas and New Year's Eve are only weeks away. Among all the usual preparations for the holiday season – buying gifts, planning family meals and parties, and decorating your home – there's one first step you shouldn't skip: decluttering your home.
Removing the clutter throughout your home prior to the holiday season allows you to enjoy the festivities in comfortable and cozy surroundings, and to invite family and friends without worrying that you must tidy up for hours before they arrive.
Although the task seems daunting and time-consuming, especially during this time of the year when you have many other things to do, it's definitely worth it. It saves plenty of time and energy in the long run, and your holiday decorations will really stand out in a neat and tidy home.
Decluttering doesn't have to be one huge effort – you can do it in smaller steps that only take an hour or two at a time. The best strategy is to pay extra attention to the most-used areas of the home, such as the living room, the kitchen and the entryway, and to focus on categories of items. Here are the steps you should take in order to ensure that decluttering goes without a hitch and doesn't take you too long.
Set the Right Tone in the Entryway
The entryway and the manner in which it's organized sets the tone for your home's vibe and energy. It can make you feel calm and cozy if it's a nice and well-organized space, or, on the contrary, stressed out because it's crowded and messy. Clearing out the entryway will put you in a better mood each time you open your front door, and your guests will also be impressed!
Entryway clutter is usually caused by too many shoes, coats, bags and other items that are dumped there. The first step is to get rid of most of them – make a rule about keeping in there only the shoes, boots and coats you and your family are using on daily basis. Things that are worn only occasionally need to go back in their respective closets.
Make sure there is enough storage space for the jackets and the footwear that do stay and add baskets and hangers to hold all the items you keep in there – bags, umbrellas, keys, sunglasses, and so on. One trick that will make your entryway look bigger and friendlier is to update the lighting – get some attractive wall and ceiling lamps that illuminate the space fully.
Get Your Kitchen in Shape for Guests
You'll probably be cooking and serving a lot of people during the holidays, and your kitchen needs to be up to the task. What's more festive than a nicely set table, with beautiful tablecloths and napkins, and matching sets of plates, glasses and tableware? However, it's going to be difficult to find your classy dinner accessories if your kitchen is filled to the brim with mismatched mugs, scratched wine glasses and old tablecloths. Make the time to sort through all that and keep only the items that are in good shape.
Do the same with your pantry – the worst possible time to find out your baking soda is old is when you've just ruined a batch of cookies. Check the labels on all the items in your pantry, discard the expired items, and do a deep clean of your fridge as well.
Make Your Living Room Ready for Celebration
Your living room is probably suffering from the accumulation of months' worth of miscellaneous stuff, everything from magazines and papers to kids' toys and knick-knacks. Put any out-of-date reading matter in the recycling bin, and then sort through all the small items gathering dust on the coffee table, the mantlepiece and the shelves. Now is your chance to get rid of all those things you don't like! After all, you do need the space to set up your pretty seasonal decorations.
If you're planning larger parties or if you're hosting family members for several days and you need a bit more space in your home, rent a self-storage unit and put some of your stuff in there – off season clothing, small furniture, sporting equipment and so on. Your home will suddenly feel a lot roomier.
Purge Toys and Clothes
Most parents have this all-too-familiar problem: hundreds of toys scattered throughout the house, creating a messy and cluttered appearance. You know that your kids will get even more toys during the holiday season, so it's paramount to do a serious purge and also to teach them a thing or two about giving. Help them gather their toys, select the ones they no longer play with, and clean and prepare them for donation. Do the same with the clothes they outgrew.
And, while you're in the clothes department, take the time to clear your own closet. Pack and donate all the items that no longer fit you and the ones you simply dislike – make this the first holiday season when you don't have to dig through the entire closet in order to find one outfit you're happy with.
Tend to Your Decorations
Find the boxes with your winter decorations and check them out. A lot of items are probably damaged, or not working properly, while the rest need a little bit of dusting and cleaning. Make sure that the lights you intend to hang inside or outside your home are functioning properly and pose no risks. Once you've completed the inventory, draw a list of holiday-related items you still have to buy and do a shopping trip early on, before the stores are all crowded.
Completing these steps before Thanksgiving creates the foundation for a stress-free, fun-filled holiday season. A streamlined home, ready for company at a moment's notice, offers more opportunities for spontaneous parties and gatherings with your friends and family.