5 Tech Upgrades that Make Your Home Easier to Sell
Posted by Brian Burke on Monday, January 4, 2021 at 7:23 AM
By Brian Burke / January 4, 2021
Comment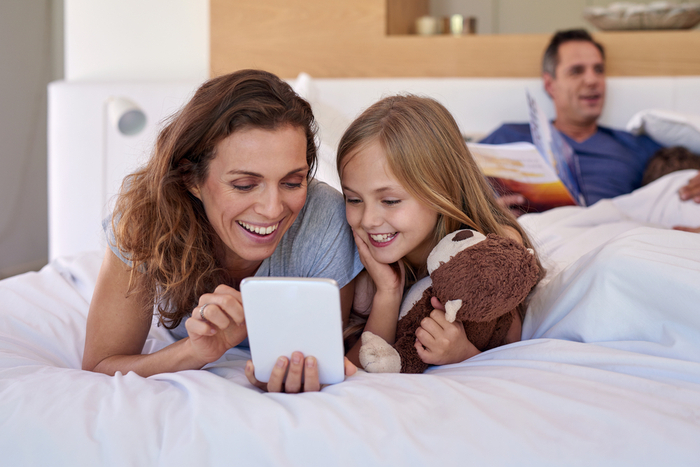 Technology is progressing at a rate rarely imagined, and that naturally means new innovations that make our lives easier. If you are reading this, you are probably looking to sell your home soon, and you probably already know a lot of the improvements that can improve your home's value or how sellable it is. Things such as some new kitchen equipment, an improved (if neutral) backyard, and other modern improvements. Yet what about even more advanced upgrades, such as those found in smart homes?
People love the idea of having a smarter, more advanced home, and most buyers would be willing to pay more for one, or at least take a more serious look at your place. Here are five of the more common and helpful upgrades that should help you sell your home:
1) A Smart Thermostat
Do you hate the idea of wasting money overheating or overcooling your home when you are out but hate the idea of coming home to a freezing or baking home even more? Do you think potential buyers will feel the same way? If so, you should install a smart or programmable thermostat in your home so that you can control the temperature of your home whether you are in bed, 10 miles away at work, or at your vacation home.
A smart thermostat can help you respond to changes in the weather when you are not home or prepare your home before you and your family are about to get back. Many smart thermostats can be connected to compatible air conditioning systems as well and are programmable. Potential homebuyers would be happy to know they can set the house to cool down at night but start warming back up a few hours before they wake up. It's a relatively inexpensive upgrade that can be life-changing.
2) Smart Doorbell and Lock
As we are getting more deliveries than ever and as some of us are getting more suspicious of people randomly coming by our homes (people do not make so many surprise visits in a digital world), getting a smart doorbell and smart lock makes more sense as the years go by. It can help us protect ourselves, our families, and our property as well.
There are variations of smart doorbells and locks, but most allow for a camera feed to either your smartphone or a screen installed indoors, automatically turning on if movement is detected or the doorbell is pressed. You (and potential homebuyers) will be able to tell exactly what to expect, and whether the door is worth answering.
3) Smart Smoke Detector and Carbon Monoxide Detector
While you likely already have smoke detectors and a carbon monoxide detector in your home, most of them can only do so much if there is an incident when you are away. With a smart smoke detector, you can get notified if there is an issue at home, and you might be able to get more accurate readings based on the model. The cost of the upgrade is not too much, and their presence can make a potential homebuyer feel much safer.
4) Smart Lighting
Much like a smart thermostat, smart lighting can make a huge difference in the ease of use of your home, and it can make an impressive statement to prospective homebuyers if you know how to use it right. With an app or a specialized switch, the possibilities are many.
How exactly can you get smart lighting in your home? There are a few options:
· Smart lightbulbs, which allow you to connect (likely by smartphone or similar device) to each bulb in your house directly to control the lights. With a smart lightbulb, you can often set the intensity of the light as well as the color.
· Smart switches, which instead allow you to control the lights.
In either case, the convenience is notable, even if it might take some people a little bit to get used to the idea. After some experience and testing on your end, you will know exactly what to say.
5) Smart Shades
While not as obvious as the other options here, if your home has plenty of windows and needs every bit of climate control possible, then installing smart shades might be the best choice. As can likely be intuited, they allow for the remote control of shutters, blinds, or shades (the most common), and can provide privacy, better insulation (this will depend on the material), and convenience.
With them, you can control the shades manually, or you can set up an automated schedule. They can operate on a rechargeable battery which lasts for months, and can simply connect to your home's WiFi. Depending on the model, you will either use a remote or your smartphone. In either case, it will make your home more impressive to buyers.
Remember the Importance of a High-Quality Internet Connection
Naturally, all these upgrades and updates to your home, whether you're staying in it or selling it, will not mean much unless your home has a fast internet connection, or the ability to get access to one. As a general rule, each additional smart home device needs some additional reliable bandwidth in your home, both in terms of upload speed and download speed. While some will not be a concern, others will, and you should know the difference ahead of time.
While you may not necessarily be the one using the upgrades for very long if you are looking to sell your home, you should still at least check to see what internet providers and plans are available in your area, to ensure that there is support for your improved home. Without a connection, you have a bunch of fancy, useless gadgets that might just annoy potential homebuyers, especially if they know the internet is lacking in the area (and most will eventually find out after research).
Conclusion
Some of these improvements might make more sense for your home than others, and you may need to make careful decisions about what to do to make your home all the easier to sell. Yet no matter what choices you make before selling your home, we hope that the above options give you some ideas to work from. There are variations of each of the above, so do some comparison shopping to find the right functionality and aesthetic you know buyers will love.