5 Tips to Prepare Your Property for a Horse
Posted by Brian Burke on Tuesday, June 22, 2021 at 11:02 AM
By Brian Burke / June 22, 2021
Comment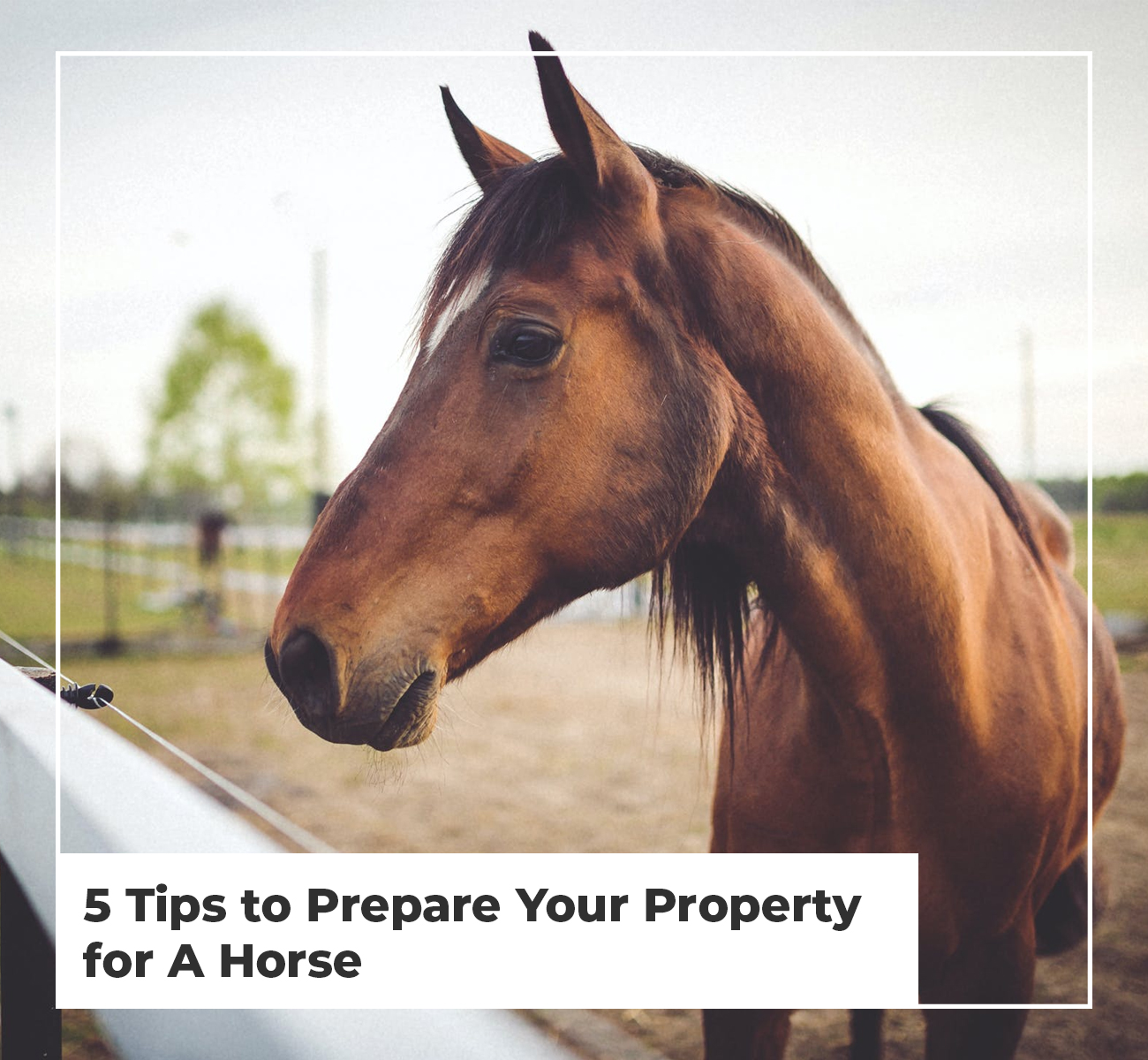 Horses are beautiful mammals and have been domesticated for at least 5,000 years. Many people love them for a number of reasons. They are great therapy and are used for work and travel as well as pleasure and show. Some of the sports that horses are used for include:
Show Jumping
Horse polo
Rodeo
Dressage
There are 5 different types of horses that include Draft horses which are tall, strong and heavy. Then we have Light types which are more diverse in their weight, build and color. They were bred for speed, agility and endurance as well as riding.
Gaited types are similar to light types in regards to being bred for riding. They are meant for a smoother ride compared to a light-type horse. Warmblood horses are tall, strong and athletic horses and are a combination of warm and cold blood. Pony is a type of horse that is quite a bit smaller in size and measures less than 5 feet in height.
Horse lovers often dream of owning their own horse property, so whether you are looking at a property for just one horse or several, here are 5 tips to prepare your property for a horse.
The Right Space
It is important for the horse/horses to have enough space on their new land that is called home. In order to determine the amount of space needed for a Denver horse property will depend on the number of horses that are planned to be living there.
For example:
A barn that homes 6 horses with no arena will measure out to be roughly 50' x 30'. This property would require at least three parking spots and a driveway with a good turnaround as well as a spot to store manure. A barn to house 6 horses would want to be at least 1,500 with 4,500 square feet in size for the driveways and parking area.
The manure storage and turnaround would be roughly about 3,500 square feet in size. A barn will also require paddocks and for 6 horses you will want at least 2 of these and they will be 261,360 square feet.
Maybe the property will be the home of 20 beautiful horses and including an arena will require plenty of more space. This will require 30 acres of land. A property that is equipped for this many horses will need extra space for parking. Driveway, hay and manure storage and more.
When thinking about the perfect location the following criteria should be considered:
Have high ground:
It is important to keep the land dry during rainy seasons to avoid excessive amounts of water getting inside the barn. Ensuring the ground is firm in addition to being solid for the building as well as the driveway and paddocks.
Have a central location:
Owners of a horse property will want to have their barn located in a convenient spot of the land. Having a centrally located barn will reduce unnecessary travel time between one area and the next. Whether you are moving hay, relocating equipment or taking the horses out, having everything within distance to the paddocks, sand wings, fire access and more is important.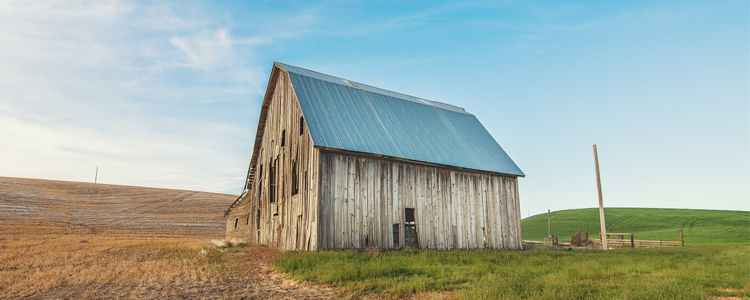 Flat and level ground:
If a new horse property owner is building, having a flat and level ground is key to making it a successful build. Having a flat ground means less prep work and more money saved. If mistakes are made such as building on uneven ground you will be looking at spending quite a bit of time and money moving soil to create an area that is level and well enough to build on.
When housing a fair number of horses, investing in one or more "sacrifice" paddocks should be considered. These will be the ones to take the damage of the hooves of the horses when the ground is wet. When the horses only use the sacrifice paddocks when the ground is wet, it will keep the main paddocks in great shape all year round.
Fencing
Having a good fence in the pasture is the first step in fencing. They should be about 54 to 60 inches above ground level. Ensuring a proper height so the horses aren't flipping over the fences in the pasture. A large horse or one that is quite adapted to jumping may require a taller fence to prevent flipping and/or jumping.
Aside from having a great pasture room for the horses on the property, ensuring the field is fully fenced is crucial to keeping the horses safe and secure. This will not only help keep the horses in, but it will keep any predators from getting in.
When choosing the horse fencing for your property it should appear to be a solid barrier. This will prevent them from running into it or challenging it. Having a fence that is constructed to prevent injuries if an accident were to ever happen to a horse.
More qualities property owners should look for when choosing a fence:
Strong enough to withstand any impact from a horse that has collided with it or kicking
A sturdy and durable fence that won't get damaged by natural elements
Free from hazards that would include sharp corners or barbed wire.
The most common forms of fencing for a field include post and rail. This is a traditional fence material that has been used for hundreds of years and is a favorite for many horse owners. Post and rail provide an attractive and sturdy material with a solid barrier and are a safe choice to have along the field of any horse property.
Using two-by-six-inch wooden planks when constructing a post and rail is ideal. However four-inch round rails that can be nailed or screwed into wooden parts are acceptable too. Think planks and rails shouldn't be used due to the fact they won't hold up and get weak over time. This type of fencing makes for a great and safe, robust perimeter fencing that is adjacent to roadways.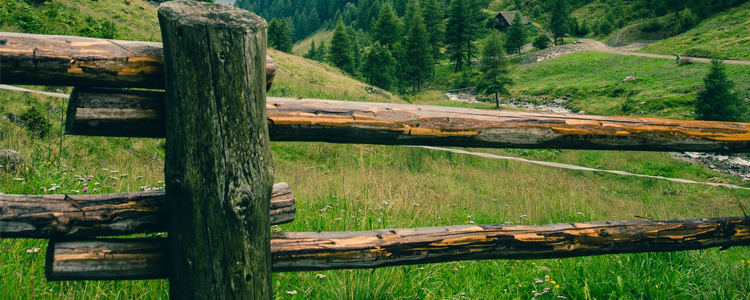 The cost to build and construct a post and rail is average, however, maintaining such fencing tends to be quite costly. Since this type of fencing has planks, posts can rot which will require replacing to ensure the horses' safety and keep them secure.
Another type of fence that is common among horse properties is a drystone wall. These make for a great barrier that is solid and not able to be knocked down by the wind. In addition to being solid, it is a highly visible barrier to the horses. Drystone walls are very expensive and take up a lot of time to not only construct but also maintain.
Other types of fencing:
Vinyl post and rail which is a newer option and also expensive. If a horse kicks a vinyl post and rail, the fencing will need to be replaced and if severe weather hits, it could potentially inflict damage.
Flexible, tensioned vinyl is made from multiple wires which are encased in vinyl form. This is also one of the safest forms of fencing that is made for horses.
The vinyl-coated wire is safer than plain wire and quick and easy to install and requires almost no maintenance.
Electric fencing but it is important to note to never use this type of fencing around or bordering riding arenas. The electric fence works by shocking the horses and teaches them to stay away from the area.
For more fencing options you can call your local wholesale supplier.
Have a Good Water Supply
Horses can drink up to 10 gallons of water a day so having a good water supply is imperative to keep horses happy and healthy throughout the day. However, the amount of water a horse will need varies depending on the factors.
Things such as air temperature, workload, type of feed, pregnancy or nursing, the size of the horse and the health of a horse will determine the water needs. Water needs to be available to a horse at all times of the day; dehydration can be very deadly and cause colic, and weight loss among other things.
It is important to supply the horses with their water properly. Using a bucket or trough can lead to bacteria growth and viruses that can and will make a horse sick so if deciding on taking this route to supply water, ensure it is clean every day. There are automatic waterers that can be used in the stables and they can be convenient to horse owners however, it is hard to measure their water intake this way.
If there is ever a chance the water supply will freeze, extra care should be given to ensure an adequate water supply. Pastures can sometimes have spring-fed ponds or streams making it a natural source of water the horses can rely on.
Not only is making sure the horses have a non-stop supply of water important, but keeping it fresh is another crucial step in supplying water. Troughs and automatic waterers that can be used outside will need to be kept clean by regularly cleaning and refilling. Other things to look for when cleaning are insects, leaves and other debris so they can be cleared out; make sure this is done daily
Using a bristle brush and vinegar, clean out any container that is used for water followed by a good rinse. Watch for algae, in the summer when the weather is hot and humid the growth can be rapid.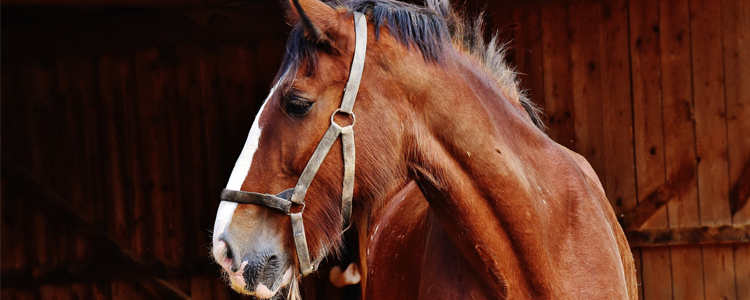 Here is a cheat sheet for the average water consumption by weight.
900 lbs=4.5 gallons/day
1200 lbs=6 gallons/day
1500 lbs=8 gallons a day
Again this average, and can range within a few gallons of a difference.
Hay and Other Food
Like any living thing, a horse needs an adequate amount of food to thrive. Almost everyone knows hay is the most popular food choice amongst horses so building hay storage is essential, however knowing where to build it is important. Hay is flammable and the smallest of sparks can set it ablaze so build away from the barn. Grass hay is highly nutritious and the best option for any horse.
Grain and pellets are also a good option and they also help horses gain weight and muscle. Incorporating them into a horse's diet would be ideal. Horses love treats that include watermelon, apples, strawberries as well as bananas.
Hay being the primary food source, it is important to know how much a horse will need. A horse will consume 1.5-2.5% of its body weight in hay and forage a day. If a horse is out to pasture for most of the day, it is safe to say they will most likely be consuming about one-third of their daily intake and the remaining will be had in their stall.
While a horse is in their stall offering hay and other forage as much as possible to ensure they get their recommended daily intake. Once enough hay has been had, it is up to the owner to decide if they should give grain and other pebbles. Reasons for this could include, raising energy levels, maintaining a healthy weight and more.
Company
Horses are socially dependent and will be at their happiest if they are not spending their time alone. Horses are naturally a herd animal and there and when they are alone behaviors can start to happen that include wood chewing or stall pacing. Horses will take turns watching over one another while they are sleeping.
They also do activities such as mutual grooming and playing. They will stand together in the shade during warmer weather and use their tails to keep flies off of one another. Even when a horse is domesticated they have the instinct there are predators around every corner and don't feel as safe without a herd.
Making sure horses have company will allow them to have shared responsibilities of herd life and benefit from social interaction and social behavior. They will be happy and have less of a chance of suffering from stress.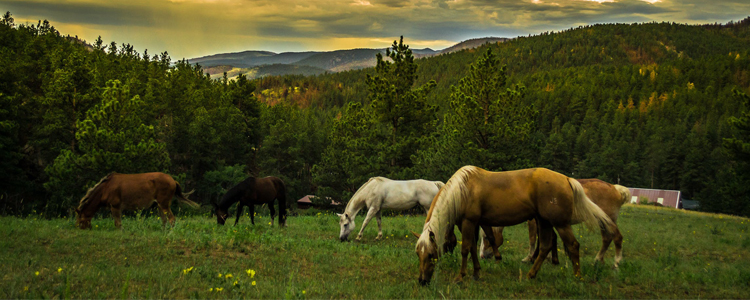 If for whatever reason there is only one horse on the property, bringing another animal to bond with can be just as good. Other animals that can be found at a barn such as goats or sheep can make perfect companions for a horse. It isn't uncommon for horses to become bonded with barn cats or a chicken as well.
Whether you are getting a horse for a companion, or to work, following these tips will ensure a happy and healthy life for your horse/horses.
Check out the latest Denver equestrian properties for sale.
The content relating to real estate for sale in this web site comes in part from the Internet Data eXchange ("IDX") program of METROLIST INC® Real estate listings held by brokers other than Kenna Real Estate are marked with the IDX Logo. This information is being provided for the consumers' personal, non-commercial use and may not be used for any other purpose. All information subject to change and should be independently verified. Click here for the full Terms of Use.