7 Ways To Make Your Home Family-Friendly
Posted by Brian Burke on Monday, September 13, 2021 at 8:36 AM
By Brian Burke / September 13, 2021
Comment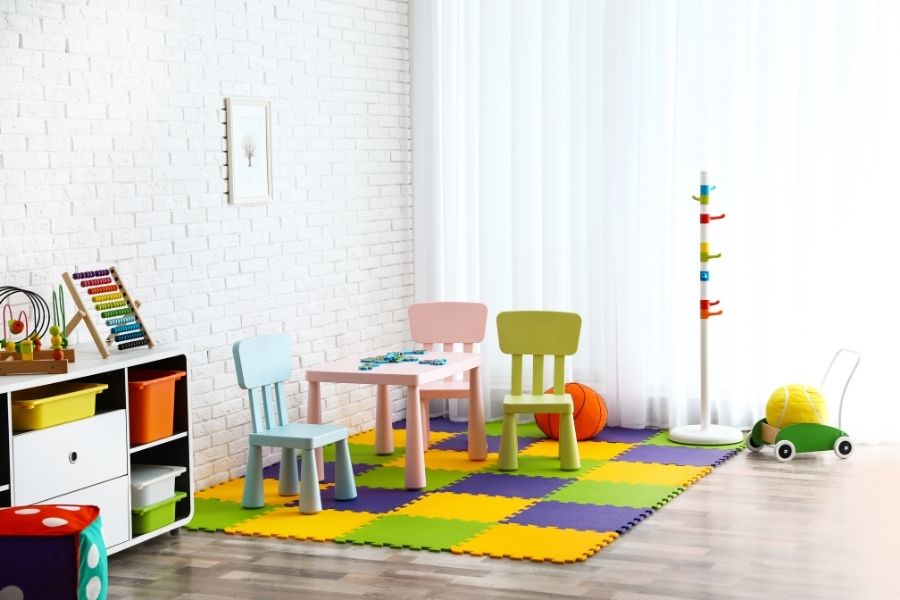 Home is a space where we feel the most comfortable. Our belongings, loved ones, and pets are all under one roof. Creating a home that fits our style while allowing our family to be cozy takes work. For tips on designing the right spot for you and your loved ones, check out our seven ways to make your home family-friendly.
Purchase Rounded Furniture
Rounded furniture is stylish while serving as a protector from sharp edges. Square tables and chairs with hard exteriors are hazards to small children. They're also minor risks for ourselves. Have you ever bumped your hip on a sharp-edged table? It hurts. Rounded furniture minimizes accidents for both kids and adults.
Mount Coat Hooks
Coat hooks are a convenient way to encourage family members to hang up outside clothing. Placing attire in designated spots minimizes clutter. Accessories like bags and hats can hang on the hooks as well.
Incorporate Kid-Friendly Paint
Our walls are susceptible to spills and accidents at any time. Luckily, there is a solution that doesn't cost a new paint job. Paint your walls with kid-friendly paint. The great thing about this paint is that it's washable once applied to your walls. If you ever experience any accidents, a damp towel will get a stain out in no time.
Get Creative With Storage Spaces
One thing about living with family members is that there always tends to be an overflow of stuff. Whether it's toys, clothes, or household items, things can get hectic. Although clutter is easy to come by, it can be controlled. Baskets, shelves, and drawers are all storage sweet spots. Don't be afraid to search for two-in-one spaces either. Did you know some chairs can double as storage spaces? They're amazing.
Install Engineered Floors
The bustle of homelife takes a toll on floors. Shoe scratches, beverage spills, and appliances falling wreaks havoc on surfaces. Installing engineered flooring is great for families because the material is durable and low maintenance.
Integrate Area Rugs
Area rugs are great additions to homes. Unlike carpets, rugs are versatile and temporary. You can switch them during different seasons or occasions and create a new atmosphere in the room. In case of spills, they're also easier to clean.
Designate Child Play Areas
You know how easily the whole house can turn into a "play zone" if you have kids. Books, toys, and arts and crafts can overtake any spot. Giving kids their own space allows separation for you while keeping toys contained in a few areas. So, you don't have to worry about tripping over LEGO bricks in the living room or seeing dinosaur action figures on the coffee table.
We spend a lot of time in our homes, so it's essential to create a space where our families feel relaxed. If you're thinking about switching your interior up, refer to our guide of seven ways to make your home family-friendly.