8 Common Home Improvement Projects in Houston
Posted by Brian Burke on Tuesday, September 26, 2023 at 4:22:12 PM
By Brian Burke / September 26, 2023
Comment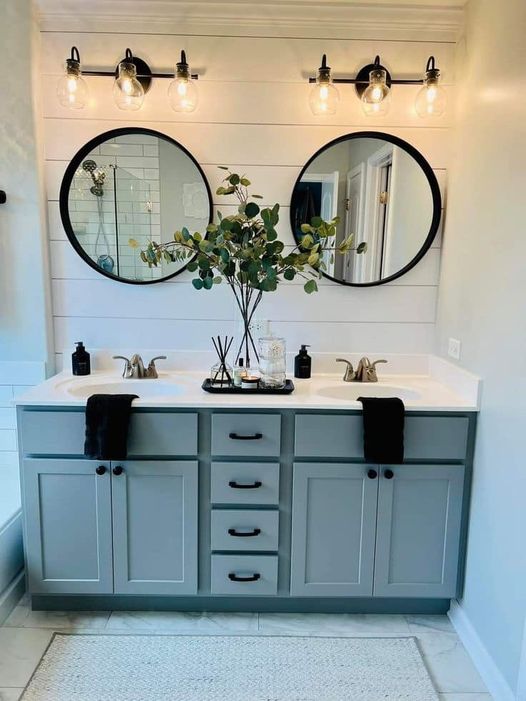 Does your Houston home need a little tender loving care? One of the only drawbacks of being a homeowner is that you are ultimately responsible for repairs when systems and appliances inevitably break down or fail.
Fortunately, several joint home improvement projects will address these issues and increase your home's overall value. Let's take a look at eight of the most common types of home improvement projects in the city of Houston!
Repaint Your Home
Paint is prone to fading, scuffing, chipping, and staining. For this reason, many experts recommend repainting your home every five to 10 years. If you have young children or pets, you may need to paint your home's interior more frequently.
While painting a wall or room is undoubtedly a viable do-it-yourself (DIY) project, full paint jobs—including your home's exterior—are typically best left to a residential painting company in Houston.
Upgrade Your Kitchen
The kitchen is arguably the most crucial room in your home—not only because it increases the overall value of your home but also because it is one of the rooms that influences the most home-buying decisions.
When it comes time to put your home on the market, you'll find that an upgraded kitchen can help you receive more competitive offers and sell your home much faster. Replace those outdated wood cabinets, upgrade your countertops, and install a beautiful tile backsplash!
Make a Roomy Addition
There may come a time when you run out of space in your home. Rather than moving to another house altogether, you may be able to acquire all of the space you need with a simple suite addition.
Whether you need an extra bedroom or bathroom to accommodate your growing family or want to list a full suite as a short-term rental, adding this extra space to your home can be a worthwhile (and cash-flowing!) investment.
Purchase New Custom Doors
Installing custom doors is one of the simplest ways to make your home stand out and boost its curb appeal. Unlike the stock doors you might find at your local hardware store, every last measurement of a custom door can be finetuned to your liking.
Beyond choosing a style, material, size, and color for your door, you can implement glasswork, mix and match your favorite hardware, and select your ideal security system.
Transform Your Basement Area
Basements have been used for many years to store water, food, wine, and other items. Today, however, more and more homeowners are opting to transform their basements into living spaces—from home theaters and game rooms to personal gyms and office spaces.
Several budget-friendly basement renovations will make your previously cold and dull basement look unrecognizable—such as repainting, adding new lighting, and implementing modern décor!
Build a New Deck Space
A new deck is one of the best value-adding home renovations. A deck provides you with additional living space and becomes a place where you can entertain family members, friends, and guests.
If you live in a warm area, have a large backyard, or are lucky enough to have a scenic view behind your house, investing in a new deck can deliver plenty of fun during the summer months. You might furnish your patio with a full bar, television, or simple outdoor furniture!
Install More Energy-Efficient Windows
The U.S. Department of Energy estimates that 25%–30% of energy loss comes from your windows. If you want to increase the amount of natural light in your home—as well as keep your energy bills down each month—installing energy-efficient windows in your main living spaces is one of the best ways to achieve just that.
While you can keep all of your other light fixtures around to help illuminate your home once the sun goes down, you won't need to rely on them during the day.
Invest in Durable Wood Flooring
When it comes to installing new floors, there are several options to consider. While you may love the feel of plush carpet underfoot, it typically must be replaced every decade. Vinyl floors may be a cost-effective option that lasts longer than carpet, but their quality is far from that of hardwood floors.
However, opt for wood flooring if you're looking for the highest quality and best return on your investment. Solid hardwood flooring can last up to 100 years or more with proper maintenance and refinishing!