A Quick Look at the Way Forward for Downsizing Seniors
Posted by Brian Burke on Thursday, October 3, 2019 at 11:10 AM
By Brian Burke / October 3, 2019
Comment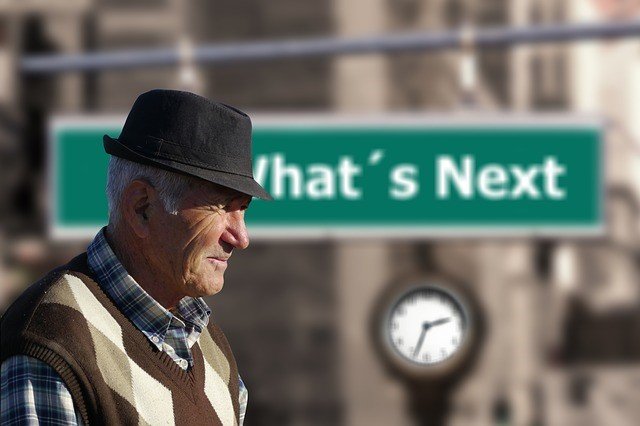 When you begin the downsizing process, all the steps involved in moving from one point to another might not be particularly clear. Here are some of the general things you'll need to take care of now that you've decided to downsize.
 How to Downsize Effectively
Downsizing is essentially moving from a larger space to a smaller one. In order to do this effectively, you'll have to need to create a plan as early as possible and stick to it. Since you'll need to go through your possessions and determine what you can keep and what needs to be removed, consider getting some help from your friends. They can help you move from room to room more easily and really cut down on the time it takes to decide what goes.
Before sorting, you should make it clear which categories the items will need to be placed in. Usually, people choose to keep, donate/sell, and discard their items, but you can decide what's right for you. It can be difficult to sort mementos and personal memorabilia because of your emotional attachments, but the Daily Caring has some great tips to help you out. It's suggested that you take the time to consider each item carefully before determining its value and make things more manageable by giving away heirlooms.
How to Find the Right Home
If you haven't already, you should research the types of living solutions that are available for seniors. These can include assisted living facilities, adult homes, and independent living apartments. Each type of housing offers different levels of amenities, so you'll be able to choose one based on your current and future needs. For seniors who are more interested in their own home than a facility, it's recommended that you find a real estate agent who specializes in working with seniors. According to the Sunrise Blog, you can find an agent by looking for someone who has the Senior Real Estate Specialist (SRES) credential. Once you've found one, you should get to know them better by asking how many seniors they've helped find homes and what kind of assistance they offer when trying to find a senior a home.
Make a List of Special Considerations
As a senior, there are certain features that a senior accessible home should have, such as entranceways that are at least four inches wider than a regular one and automatic lighting at night so you can move from the bedroom to the bathroom with ease. You and your realtor should also look at houses that have faucets with lever handles and windows that can be opened easily. If you decide to move into a regular home, Senior Living has a handy guide that can give you an idea of the things that will need to be changed so it's accessible for you. These can include making the living spaces free from slip or fall risks by using non-slip flooring and treads to increase traction. Additionally, stairlifts are a great addition if you have problems with mobility, but be sure to choose the right fit and learn how to use it safely.
How to Have a Hassle-Free Move
Just like downsizing, moving is also a complicated process. As such, it's always best that you start planning your move while writing a list of all the things you plan to carry. Before you move, you should notify places like your bank, post office, and important associations about your change of address. Moving can be even easier if you engage the services of a senior moving services company. These companies will help you plan your move from start to finish, not just show up on the day. Because they work with seniors, they are keenly aware of the challenges that may occur when helping you move and will be sensitive to that.
In the beginning, downsizing can seem terribly overwhelming because of how many things are involved. But it doesn't have to be that way though if you plan early and get help where needed.
Additional Reading  FREE USEFUL GUIDE  from Bankrate.com on specific financing options available to seniors who need to make home renovations in various living situations. This guide is completely WCAG 2.1 compliant, making it fully accessible for seniors with visual or hearing impairments.  
 Additional Reading, "Downsizing Checklist for Caregivers and Parents," a resource published by Senior Lifestyle. The checklist outlines five stages of downsizing: planning, organizing/ decluttering, packing, moving and the new life. Each stage details tips and important steps to help families plan for the moving process.
Click here for a guide on helping senior citizens relocate
Photo via Pixabay