A Snapshot Guide to Sacramento's Very Diverse Neighborhoods
Posted by Brian Burke on Friday, January 3, 2020 at 2:01 PM
By Brian Burke / January 3, 2020
Comment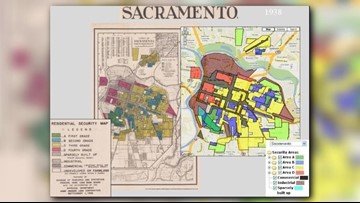 Sacramento is rated high for diversity because of its wide range of employment opportunity, education, affordability, and culture, so it's no surprise that this thriving city has neighborhoods for everyone, in every walk of life. Perhaps even you. If you are thinking of moving to the city of trees, read on to find out which neighborhood is best suited for you.
Hipsters/Artists
Oak Park, technically Sacramento's first suburb,is a vibrant African American community once home to the Joyland Amusement Park. Though still working its way through gentrification, it is one of the most desirable, not to mention affordable, neighborhoods in Sacramento, which, by the way, happens to be fourth on the list for the most hipster city in the country. Because of its charm and character, older homes, trendy shops, eclectic restaurants, hip drinking spots, and festivals with life music and food trucks, many hipsters and artists call Oak Park home-sweet-home.
Average rent: $850 - $1,600
Average household income: $45,000 - $58,900
Just south of downtown is Southside Park, another area facing gentrification and redevelopment. Though mostly residential, small mom and pop shops are sprinkled between innovative coffee shops, a few eccentric restaurants, and a handful of art galleries that attract both hipsters and artists alike. Plenty of festivals and celebrations are held at the park that gives this neighborhood its name, and its Asian and Hispanic subculture help promote diversity among the residents.
Average rent: $1,095 - $2,200
Average household income: $26,800 - $48,200
Professionals
Sacramento's Downtown district is the core of all the action but it comes with a cost, which prices out some of those looking for the eccentric energy it provides with shopping, dining, and entertainment. Over the next five years, the state plans investing over $4 billion to revitalize downtown government buildings, and the rent median will likely rise once completed. This is a great benefit to investors thinking of purchasing real estate in the downtown area.
Average rent: $1,300 - $3,500
Average household income: $61,000+
Midtown, also called the Grid by locals, sits east of downtown in close proximity to corporate Sacramento, which is why it's so popular with young professionals. The area is populated with trendy restaurants and stores and laced with bungalows and Victorian-era homes that garner higher rents, but it also has a huge inventory of apartments that fit the live-work-play balance of today's working millennial. It should be noted that Midtown also has a fair share of hipsters and artists, though the high-cost of rent and lack of square footage are not favorable for many.
Average Rent: $1,195 - $2,500
Average household income: $61,000+
Other areas for professionals to consider (not as close to the Sacramento corporate heart) are: La Riviera and Cameron Park. Utopia Management offers a comprehensive list of other favorable neighborhoods that are not located near downtown.
First-time Home Buyers
Hollywood Park appeals to many people because of the architectural style of the homes in this neighborhood, which consist mainly of one-level ranch structures. (Think 50s Hollywood, California complete with outdated pink and green bathroom tiles, small kitchens, and garages the size of a closet.) Nope, no new construction here. Also, not much for renters. What you will find are quite a few first-time home buyers who look forward to the challenge of renovations—generally artists who like being close to downtown but not in it. Because it is walkable with great schools, many families choose Hollywood Park to be their home.
Average Rent: N/A (Good luck finding a rental.)
Average Home Value: $300,000
Average household income: $29,400 - $49,800
Other prime areas for first-time home owners include: Tahoe Park, which is convenient to downtown but very family amenable.
Low Income
Over 95,000 low-income households call Sacramento home, and there are approximately 175 low-income housing apartment communities offering them affordable rent. About 7,000 of the apartments offer rental assistance through Section 8 or HUD, and another 12, 000 remain affordable yet do not provide any renter assistance. Scattered all over the city with the majority of residences being in the southeastern region of Sacramento, low-income housing can be found in Rosemont, Tahoe Park, Florin, and Arden-Arcade.
Average Rent: $800- $1,100
Average household income: $28,000 - $50,000
Students
There are over 190,000 students in the Sacramento area. Many of them live in student housing on campus, but many others reside off campus. One of the best neighborhoods for students is actually not a neighborhood at all but a city called Davis, west of downtown. It's considered its own little college town because of all the universities in the area. Central Davis is the hotspot of this city and is packed with great restaurants, galleries, bike shops, and craft breweries where many students are employed. It is bike friendly and attracts many students because of this. Many commuting professionals also live in this area and drive in to Sacramento proper for jobs.
Average Rent: $1,400 - $2,500
Average household income: $63,000
Family
East Sacramento is an established neighborhood known for its tree-lined streets, amazing parks and gardens, farm-to fork restaurants, trendy coffee shops, antiques, craft breweries, and family-friendly culture. It's also known for its charming historical homes and easy access to any part of the city, which makes it appealing to professionals working downtown. According to Area Vibes, 62% of the residents of East Sac own their homes.
Average rent: N/A
Average Home Value: $574,000
Average household income: $92,900
 A planned bedroom community, Natomas consists of single-family homes that cover more than 1,300 acres of land that was once an agricultural floodplain. Convenient freeway access makes this a popular neighborhood for commuters who prefer family and property values over city life. A dog-friendly community with a variety of restaurants, brewpubs, a movie theater, and parks (including skate parks), many prefer Natomas because of quality of life.
Average Rent: $1,200 - $2,300
Average household income: $65,400
Elmhurst and Colonial Park are also family-oriented neighborhoods but not quite as established or as pricey as East Sac.
So, what do you think now that you have the perfect neighborhood in mind? Ready to make the move to Sacramento?
Author's Bio:
Peter Evering is the Business Development Manager of Utopia Management. Since 1994,
Utopia provides tenant screening and all property management services for investors
in San Diego and throughout California. You can find him Here
.