Benefits of Buying a Home with Cash
Posted by Brian Burke on Friday, September 24, 2021 at 7:09 AM
By Brian Burke / September 24, 2021
Comment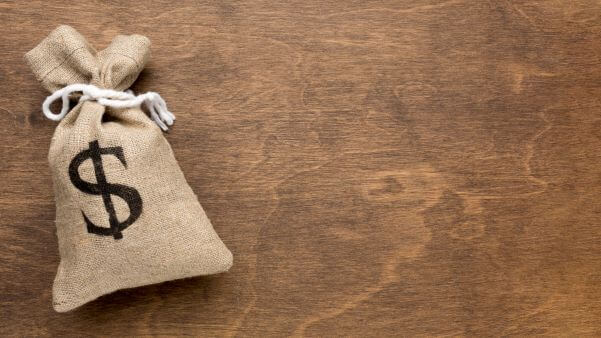 Buying a house with cash comes with some significant benefits, for both you and the seller, so it can be a good choice if you have the funds available. However, it's important to consider all of your options and to ensure that you have the right support before you decide to buy a property with cash instead of applying for a mortgage. Kenna Real Estate has plenty of experience supporting cash buyers through the process of finding and buying their new homes in Colorado. We can help you to weigh up the pros and cons of each option then support you through the process of buying a house.
What are the Benifits of Buying a Home with Cash?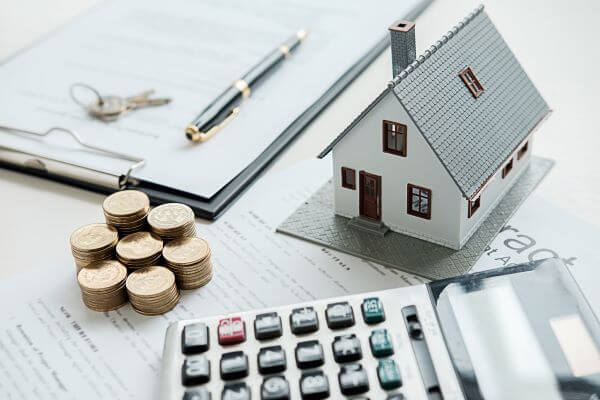 If you have enough in savings or from the proceeds of selling your previous home, then you may be considering buying a house with cash rather than taking out a mortgage. Buying property with cash can be a good choice, especially in a competitive market such as Colorado where many properties will receive multiple offers.
The benefits of buying a house with cash are:
Your offer will be more appealing to sellers when you are paying with cash. You already have the funds in place, so they won't have to wait for you to arrange a mortgage before the sale can proceed. This is especially beneficial when you are buying a property in a competitive market like Colorado where you could be competing against several other buyers who are all making offers.
You will end up spending less on your new home. Without a mortgage, there will be no interest payments or other fees on top of the property price. The interest payments on a 20 or 30 year loan can be substantial, so this will make a huge difference to your finances. You will also avoid the need to pay for mortgage insurance when you're buying a house with cash and you won't need to budget for your mortgage payments every month either.
The process can be faster when you buy a house with cash. Since there is no need to apply for a mortgage or wait for the lender to approve the sale and process the loan, everything can happen faster. If you want to move quickly and you have the funds available then paying with cash can be a good idea.
Closing costs can be lower as there are no lender fees, mortgage application fees, lender's insurance, or other additional costs associated with taking out a home loan. However, there will still be some costs to pay when closing, so make sure you take these into account when deciding whether a cash purchase or mortgage is best for you.
Less paperwork. Not having to fill in applications or send documents to a lender can make the process of buying your own home a lot simpler. You'll need to get a proof of funds letter from your bank before you make an offer and to arrange a cashier's check or wire transfer when you make the payment, but this will be much simpler than getting a mortgage.
You will own your home outright. Buying a house with cash means that you won't owe anything against the property, so there is no risk of losing your home if you get into financial difficulties. The value of the property is all your own equity.
Why Do Sellers Prefer Cash Buyers?
Buying a house with cash can have some big benefits for you as the buyer, but it can also be good for the seller too. This is why sellers can be more likely to accept your offer when you are paying with cash, even if there are other buyers who want the same property.
The main benefits of accepting a cash offer for the seller will be that there is no need to wait for the buyer to arrange financing and there is less risk of the sale falling through. The buyer will already have the funds in place to pay for the property, so the seller won't have to worry about them getting rejected for a mortgage or having other problems getting financing. Cash sales can go through a lot faster, with many completing within a few weeks of the offer being made. The process can be simpler when you are dealing with a cash buyer, because there may be fewer contingencies attached to the offer as there is no need to meet a lender's requirements. Some buyers may not even want to request an appraisal of the property as it isn't required when there is no lender.
However, sellers will also need to consider other factors when deciding whether to accept an offer. The size of the offer will be an important consideration, especially as cash buyers may offer less because they know they are providing other advantages instead. If you need a quick sale then you might consider a lower offer from a cash buyer. It is also worth remembering that many buyers will be pre-approved for a mortgage, which means that they already have an agreement in place with a lender. Pre-approved buyers will still need to get the lender's approval after the property has been appraised, but they can be just as reliable as cash buyers and the sale can happen almost as fast.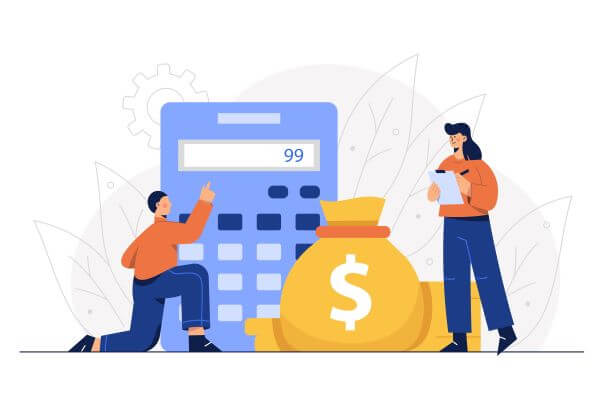 What Are the Disadvantages of Buying a House with Cash?
Although there are some significant benefits of buying a house with cash, it is important to be aware of the potential downsides. Buying with cash isn't always the right option, even when you can afford to do so. You may still want to consider taking out a mortgage instead.
The disadvantages of buying a home with cash are:
You will be tying up a lot of money in the house. Property can be a great asset, especially in a thriving market like Colorado where prices are rising. However, you will be losing a lot of liquidity when you put your money into property. You won't be able to access this money easily if you need funds for home improvements, a major life event such as a wedding, or an emergency. You would need to take out a home equity loan or to sell the property, instead of simply withdrawing the money from your savings. It can therefore be worth considering whether it might be better to keep back some of your savings or to invest them somewhere more accessible, just in case you need it in the future. Talking to a financial advisor can help you to make the right decisions about buying a house with cash.
You may miss out on tax benefits. Mortgage interest payments can usually be deducted from your taxable income, which can be a significant benefit depending on your financial circumstances. If you buy the house with cash, you won't be able to take advantage of these deductions. It's important to consider the tax implications when deciding whether to buy with cash or take out a mortgage. You will need to balance the potential tax benefits against the costs of getting a mortgage, including the interest payments.
Do You Need a Realtor When Buying a House with Cash?
Buying a house with cash can streamline the process as you won't have to deal with a mortgage provider. If you're buying with cash then you may be looking for other ways to reduce the costs of buying a home or to make the process go even faster. One way that some buyers do this it by choosing to buy a property directly rather than going through a realtor.
Buying a house with cash without a realtor can give you much more control over the process. You won't be dependent on a lender and you'll be able to negotiate with the sellers directly rather than through a realtor. The costs of buying a property can also be reduced as there will be fewer fees to pay. Since the process of buying a home can be simpler when you are paying with cash, it can be easier to manage it alone than when you also need to arrange your financing.
However, there are some significant disadvantages to buying a house for cash without a realtor. Buying a house can be stressful, even if you are paying with cash. You will have many different tasks to complete and all kinds of things to consider when making your decisions. Having someone there to offer advice and take on some of these tasks on your behalf can make the process a lot easier for you.
An experienced local realtor can provide lots of useful information and support when you are buying a house with cash. Your realtor can provide:
Local knowledge about the area. If you're moving to a new area or even a completely different state, you will have lots of questions about everything from the best neighborhoods to buy in to where you can find the tastiest local restaurants. A realtor who knows the area well can provide all kinds of useful information to help you find the right place to live.
More information about properties for sale. Realtors have access to all the latest listings and they often share information with each other to help their clients. You might be able to find out about a property through your realtor before it has been listed online, which can give you a big advantage in a competitive market when you need to move quickly.
Experience of the home buying process. An experienced realtor will have helped many different clients through the process of buying a home. They will also keep up to date with all the latest changes in regulations and support for home buyers. You will be able to rely on them yo guide you through the process and answer any questions you might have along the way. Having the support of a realtor can be particularly important if you are a first time buyer or you're new to the state.
Advice on pros and cons of each property. Choosing the right property is essential when you're buying a house. It can be particularly important when you're buying a house with cash as you won't be required to get a property inspection or appraisal unless you choose to arrange one. Your realtor will be able to offer expert insights into the good and bad points of the properties you view in order to help you find the perfect match.
Recommendations for local experts and services you need. If you need to find a local property inspector, an experienced appraiser, or a service that can perform work on your new home then you can ask your realtor for a recommendation. Realtors can provide the best recommendations because they deal with so many properties in the area.
Help with negotiations and talking to the sellers. If you buy a home without a realtor, you will need to talk to the sellers directly when arranging viewings, making an offer, and negotiating on the price. Although some buyers enjoy making a direct connection with the seller, it can be difficult to manage this relationship. Negotiating through a realtor can make the process much easier for you and you'll be able to rely on their experience to ensure you get a fair deal on the property.
If you're buying a property in Colorado then you can rely on Kenna Real Estate to support you through the process. We have lots of experience with both cash sales as well as with buyers who need to arrange mortgages, so we can help you to balance the benefits of buying a house with cash against the potential downsides. We'll also be here to guide you through the sales process and negotiate with the sellers on your behalf. Our experienced realtors will ensure that buying your new home with cash is as easy as possible for you.