The Ultimate Guide To Buying A Horse Property
Posted by Brian Burke on Tuesday, May 4, 2021 at 11:13 AM
By Brian Burke / May 4, 2021
1 Comment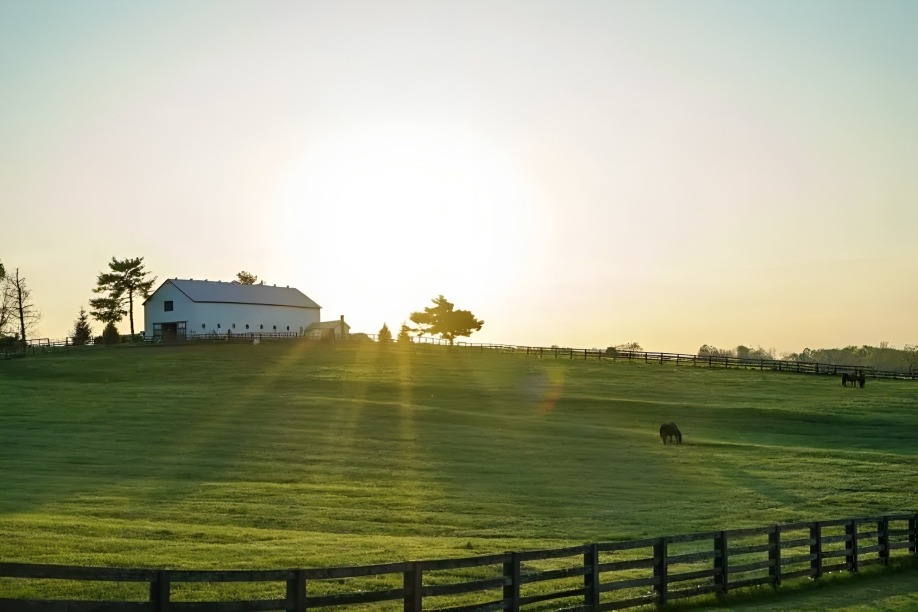 If you love horses and have been thinking about upgrading from boarding stables to buying a gorgeous horse property, then this guide will direct you in all the ways to be satisfied with your purchase. Fortunately, there are many equestrian real estate options available if you know where and what to look for.
View All Horse Properties For Sale in Denver, CO >>>
What's the process involved in purchasing horse property?
1. Go the agent route
A competent, qualified real estate agent will listen to your wants and needs. They provide invaluable insight into the current market and help you negotiate the legalese associated with the purchasing process.
2. Choose your real estate agent carefully.
If you're in the market for a horse property, looking for an agent who owns and rides horses is recommended. A decent agent will likewise have industry contacts, like manufacturers and project workers, should your property need any additional items added on. Choosing an agent who works in the area you're looking to purchase and is familiar with the local zoning requirements and building regulations. Do your research, and don't be afraid to ask plenty of questions!
Ready to find your dream home in Denver?
Let us help you. Call or Text Kenna Real Estate at 303-955-4220 to get personalized assistance from our expert real estate agents.
3. Identify your property needs
What are you going to do with it?

Are you going to ride on it, or is it just for your horses to hang out at home?

What kind of riding do you do?

How many horses do you have?

Will you be running a private or commercial facility? A hobby farm? A performance horse facility?
4. Think long term
Keep in mind that your needs and wants might change over time.
5. Location
Try not to belittle the significance of the location while looking for your dream property. You can change the house or horse shelter later; however, you can't move the property. Your riding destinations will likewise play a part in deciding if an area will work for you. If you're an enthusiastic path rider, nearness to horse-accommodating path systems is fundamental, and you'll likely need to keep away from properties on busy streets.
6. Get the lay of the land.
Dry footing is paramount, so look for a property with good drainage. Good soil quality is crucial if you're grazing your horses.
7. Educate yourself
Acquaint yourself however much you can with the standards and guidelines in your district about ecological issues, land protection, and property use limitations.
Ready to find your dream home in Denver?
Let us help you. Call or Text Kenna Real Estate at 303-955-4220 to get personalized assistance from our expert real estate agents.
8. Remember your budget
Set a realistic budget and then stick to it.
9. Get financial advice
Talk to a financial institution or mortgage broker familiar with financing rural or horse properties.
10. Always think resale
Eventually, you will likely sell out of the blue, and you must ensure that what you buy will remain attractive to potential buyers.
What are the suitable lands to buy a horse property?
There is a wide variety of land available for those looking to purchase a horse farm, but there is also public horse land with stables already established. Depending on what you're looking for, the market will find something suitable for all your and your horse's needs. Things to consider when considering the piece of land you're buying your new horse property on:
Assess the well-being of existing horse stables
Tracking down the best sort of land for your horses
Impact any conceivable drafting laws will have on your arrangements
If a sufficient inventory of water is on the property
How much grounds you'll have to accommodate each horse
Has the property been satisfactorily kept up throughout the long-term
Related Post: The Ultimate Guide to Buying Your Very First Denver Home
In case you're searching for a horse property with existing stables, you'll see that many may not work to your principles or thoughts. Regarding tracking down the correct facility and land for your horse, you'll rapidly acknowledge that not all stables are equivalent. Stable formats can go from little highlights to an entire assistance arrangement. Nonetheless, those definitions are discretionary, and complete assistance for one regular can mean something different altogether to another. So, it is a smart thought to discover precisely what every property offers when the land posting states "full assistance." By posing the correct inquiries, you can save yourself and your equestrian realtor an outing to a horse property that doesn't address your needs. Things to consider:
Ready to find your dream home in Denver?
Let us help you. Call or Text Kenna Real Estate at 303-955-4220 to get personalized assistance from our expert real estate agents.
How old are the existing horse stalls and stables?

What extras are built-in, such as a grooming stall?

Are there other buildings, such as arenas or equipment and hay storage?

Is there a waste management and drainage system in place?

Are the horse buildings fitted with electricity and hot water?

What percentage of the acreage is wooded vs. pasture?

Do you have any problem with flooding or standing waters?

What maintenance will need to be done in the next two years?

Tracking down the best sort of land for horses
The way toward discovering quality soil and ideal land for horses may require a degree of examination more profound than your permits. It includes more than simply the quantity of sections of land or the number of structures on the ground and the cost. It likewise consists of the vegetation, topsoil, water, and bedrock under it. All these things can affect your horse's well-being and strength. Yet, how would you approach deciding whether the land you are thinking about is appropriate for your horses?
1. The impact any zoning drafting changes will have on your arrangements.
Before buying a large acreage of land, you must ensure it has the appropriate zoning assignment. Since the grounds appear fit for horses or have no neighbors, it doesn't mean you can put horses on them. It would be best to look at land zoned AG for agriculture, or the city may not permit a horse ranch. Be knowledgeable on drafting necessities and all rights before you become tied up with an equestrian home!
2. Ensure a sufficient supply of water on the land is accessible.
Water is essential to the well-being of your horses. It assists with processing and prevents a lack of hydration. Ensure you understand your water rights before you purchase any horse property.
3. Determine the acreage you'll need
Many horses need a total land allowance of a minimum of 2 acres per horse of usable acres. Horses are happiest with much room.
Ready to find your dream home in Denver?
Let us help you. Call or Text Kenna Real Estate at 303-955-4220 to get personalized assistance from our expert real estate agents.
4. Has the property been adequately maintained over the years?
Unless you plan on purchasing a project, play out an entire property assessment; at that point, recruit an equine master for a similar evaluation. Search for indications of fencing, overgrowth, and broken water lines. Odds are. However, you'll discover different levels of neglect regardless of which equestrian land you look at.

Regarding purchasing your fantasy horse property, less expensive isn't in every case better; ensure you see a handful of parcels before settling on one.
Is it possible to save money when investing in a horse property?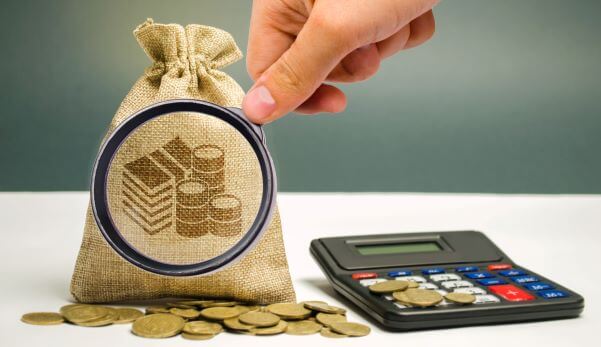 Expenses for owning a horse, especially a horse property, can rapidly add up and cause financial pressure. Try not to hold back on your horse's necessities to reduce expenses—all things being equal, utilizing these arranging and planning tips to extend your dollar further.

Budget: Create a spending plan that meets your requirements and lifestyle. A budget allows you to track your spending.

Save: Every dollar saved is a dollar you can spend on your horse's property. There are countless other ways to reduce spending in your daily life to increase the amount of money in your horse's property bank.

Buy Used: While buying used is only sometimes the intelligent choice, doing so can enable you to acquire your needs or wants at a lower cost than building from the ground up. Always inspect carefully!

Invest in Horse Insurance: Equine insurance will provide needed care for your horse in various situations where you otherwise wouldn't be able to afford it.
Ready to find your dream home in Denver?
Let us help you. Call or Text Kenna Real Estate at 303-955-4220 to get personalized assistance from our expert real estate agents.
Moving to your new horse property
Moving day to your new parcel of land will be easier for you than for your horses. There are ways moving days can run smoothly without any added extra chaos.
It may take the horse a few days to months to settle into his new environment and new life; having you around creates a sense of security and will relieve stress for your horse or horses.

Give them time to settle down and adjust to their new home before putting them on tests and riding or running them. They are readjusting and re-configuring their entire system to be in a completely different situation.

What should you do to help your new horse settle in as quickly and safely as possible? Let your horse out in a secure, confined area well, and they can let some steam out. This gives them an excellent opportunity to survey their new surroundings, see what is happening, and adjust to it. It can take horses anywhere from a week to six months to settle and accept their new surroundings with experience. Many of them become increasingly comfortable as time goes by. It is your job to help the horse in every way to keep it calm and help it adjust, no matter how long it takes.
It's your turn; if you bought a home with your property, now is when your horses are settled in to take a few days and move your belongings! Remember the essential tips and tricks of moving, whether you are hiring movers or helping hands from friends and family.
Get the essentials unpacked first, then take your time with the rest of the house.
Plan each room before you unpack too many boxes.
Anticipate future needs.
Make space your own.
Let each member pick and unpack their bedroom, if applicable.
Try to take some time to enjoy your new space once you have the main essential unpacking completed.
Contact Kenna Real Estate