Can A Kitchen Staging Help You Sell Your House?
Posted by Brian Burke on Tuesday, January 5, 2021 at 5:33 PM
By Brian Burke / January 5, 2021
Comment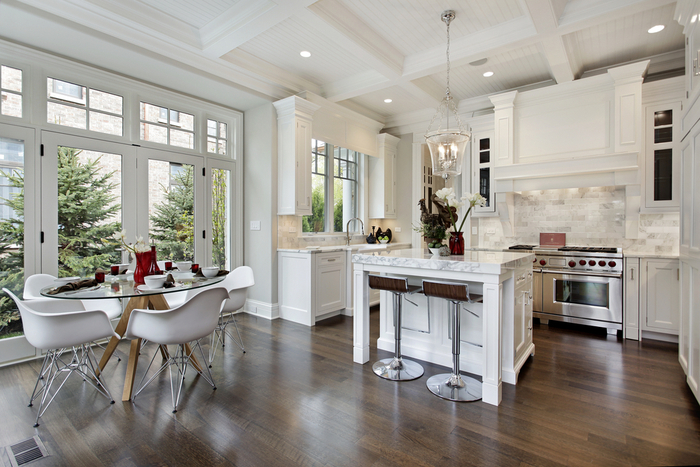 There's Exceptional Value In Staging
A small kitchen that is thoughtfully designed and staged appealingly can do much to help sell your house. There are several reasons why, perhaps it's easiest to understand if you consider how toys are marketed to children. Action figures are shown in "action" poses, having "imaginary" adventures as a child plays with them in larger-than-life commercials.
The child puts themselves in the position of the kid in the ad. They start imagining that toy, and how they could play with it, and what could be done that isn't included in the commercial. As they think about this, naturally an urge to obtain and possess such a toy develops.
Similarly, when you stage a kitchen, you're essentially doing the same thing as the toy marketing company; only for adults. You're giving them a mental canvas with a "connect-the-dots" picture on it. You're providing a bit of stimulation for their minds regarding what could be done in the kitchen you've staged.
If you're clever enough in staging, you'll awaken a desire in the potential buyer to possess your kitchen and the house along with it. Staging, in general, can have this effect throughout a given home; in this writing, we'll on the kitchen.


https://pixabay.com/photos/coffee-cookies-breakfast-cup-drink-2791109/
The Aromas
A lot of realtors will advise you to have some sort of spray available for staging that smells delicious. There seems to be more luck with chocolate chip cookie aromas than traditional entree items—though they certainly have their place. Cookies in the mind are archetypal to baking. Archetypes are like an abbreviation of a concept.
The smell of cookies baking can be extremely desirable. Dinner items are more likely to make a potential buyer think about lunch, and so their mind is suddenly off the property. Unless you've got some sort of brisket cooking, cookies are easier. You put a little spray in the air and leave out a plate of generic chocolate chip cookies, voila!


https://pixabay.com/photos/kitchen-wine-staging-real-estate-2816465/
Design Options
Kitchen design has been thought out for generations, and some designs are more conducive than others. Today, key items often include appliances like dishwashers, pantry storage, and cabinetry. For those who haven't fully explored the potential of wood cabinetry in terms of utility, cost-effectiveness, aesthetic, and overall appeal, it's worth it to see this.
Once you know what design options are available, you can see which configurations best describe your kitchen. Part of staging may be a remodel beforehand. Provided you don't go overboard, the cost of the remodel may be overcome by a higher value from a more integrated kitchen. So if you see a design feature you like, but don't have, you might want to upgrade.
Getting Ideas To Help You Stage Your Kitchen
In most cases, when more care is put into kitchen design, property values are higher. As a bonus, property sellers in your area are likely going to have their own staging designs for kitchens, living rooms, bedrooms, yards, or niche spaces in a home.
You might get a few ideas from such a group. Even better, such operations often have ties to staging companies who have designed their business specifically around staging various properties for sale.
To help get an idea of what your home is worth in Scottsdale, Arizona, check out this webpage featuring Kierland homes for sale. Wherever your property is located, you may well be able to determine a value appraisal conveniently through a similar business.


https://pixabay.com/photos/kitchen-home-luxury-home-interior-1416383/
Strong Staging Speeds Sales
There are a lot of schools of thought around staging, but one thing seems clear regardless of which you prefer: it's almost always better to stage a home than not to. For one thing, staged homes tend to sell faster. If you can stage, do so. If you can't, you might hire a staging company to do the job for you.
There's something to be said for a personal touch, but there's also something to be said for getting help from the pros. As you go about staging your kitchen, consider getting ideas from property sellers, look at kitchen designs incorporating traditional elements like cabinetry, and don't forget to add in a little something for the senses in the form of varying aroma sprays.