Considerations When Choosing a House To Flip
Posted by Brian Burke on Monday, April 19, 2021 at 1:50 PM
By Brian Burke / April 19, 2021
Comment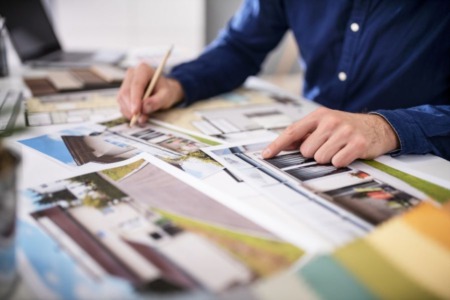 Purchasing a house to flip can't be done in the same way we would look for a home to settle in. To get a return on investment, it's necessary to change our usual "house-buying" thought process. Rather than getting the most bang for our buck on a beautiful home, the search is for a lower end, not so pretty place. Let's discuss a few considerations when choosing a house to flip.
A great neighborhood is absolutely a wise choice, just don't go for the highest-end house in the hood.
Getting into a neighborhood with the lowest priced home is always a good idea, whether house flipping or not. It will be easier to sell and if the neighborhood is truly a popular one—buyers will flock to the well-priced home.
When flipping, this means it can be fixed up and likely sold for a profit.
View All Denver, Co Fix n Flip Homes for Sale >>>
Little to No Landscaping
Beautiful landscaping is tempting, but we are talking about house flipping here. Buy a home that has a blank slate if possible so there is no need to tear anything out or list the price to reflect an immaculate English cottage-style garden.
A fresh start with landscaping leads to better profit because you have control of what goes in, can keep it simple with less work, and still make an impressive yard with beautiful curb appeal.
Cookie-Cutter Is Best
A "cookie ]-cutter" house looks basically like every other house on the street from the outside and the layout inside. When investing in real estate, that's a good thing.
Don't buy the one unique, custom home in a cookie-cutter neighborhood. Buyers coming to look want to be in the neighborhood because they love the homes. Maybe you like the one that looks like a medieval castle but all the rest look like a traditional, family home. Choose the latter so it will sell easier.
Never Pay Asking Price
Let's face it—house flipping has its risks. Even with inspections, a flipper could run into unexpected problems and costs for repairs.
When choosing a house to flip, pay as little as possible, so even if the profit is less than expected when you sell, at least it is something.
In conclusion, house flipping is a great way to invest in real estate and continue to grow profits as each flip becomes more lucrative. Remember to choose the lowest priced home with the same layout as the others, but not as pretty, and never pay full price.