Denver Architecture: Where to Find Your Ideal Property
Posted by Brian Burke on Friday, April 9, 2021 at 8:31 AM
By Brian Burke / April 9, 2021
Comment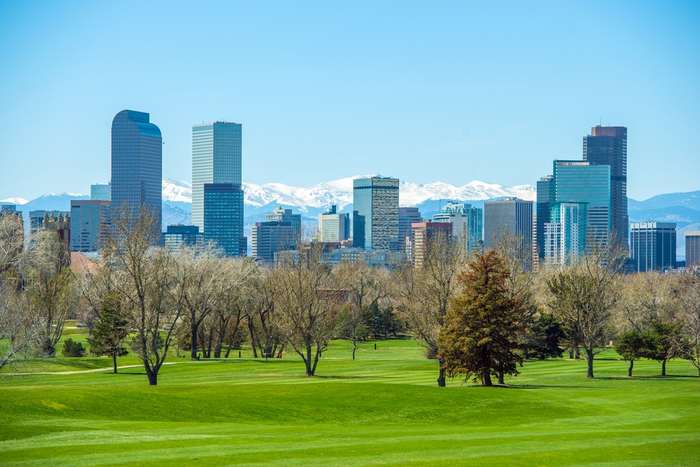 Denver is one of the most popular locations for luxury homes in Colorado, thanks to its spectacular views, superb amenities, and the varied properties that are available. You are sure to find a property to suit your tastes, whether you are looking for a luxury apartment, a spacious family home, or a property within reach of the mountains.
Mountain Views
The spectacular landscape surrounding the city is one of Denver's biggest assets. If you're searching for luxury property to buy in Denver then you will want to make sure that your dream home makes the most of these views. Your search will be made easier by the fact that the city is designed to keep these views as clear as possible. Colorado law prevents any structure from being built that could block views of the Rocky Mountains from the State Capitol in Denver. Although you'll find plenty of apartment blocks downtown, you can be sure that the Rocky Mountains will always form part of the view from Denver, especially if you're buying property to the west of the Capitol building in an area such as Lakewood.
Downtown Denver
Denver has the tenth largest downtown in the US and it is full of cultural, sporting and entertainment venues. If you're looking for dramatic, modern architecture then this is the area for you. Some of the architectural highlights of downtown Denver include the earthy, abstract shapes created by Michael Graves at the Denver Central Library and the dramatic angles of the Denver Art Museum extension created by Daniel Libeskind.
Historic Properties in Denver
Despite the dramatic modern architecture of downtown Denver, the city and its surrounding neighbourhoods still have some beautiful period properties for sale. You will find a wide range of different architectural styles from different periods in the Denver metro area.
Victorian properties built in the 19th and early 20th centuries typically feature high-pitched roofs and wraparound porches. You can find lots of these properties in Capitol Hill, Cherry Creek, and Highlands
Denver Square homes, the local version of the American Foursquare style, built in the late 19th and early 20th centuries. These properties have square floorplans traditionally divided into quarters on each floor, with lower-pitched roofs, dormer windows, and large patios out front. Cheesman Park, Baker and Park Hill have good selections of these period properties for sale.
Craftsman or bungalow-style properties from the 1910s are some of the most unique period properties in Denver. Most are one storey and they often feature broad eaves and wooden trims or accents. West Highlands, Park Hill, and Wash Park have many bungalow style properties.
Tudor revival properties from the 1920s and 1930s tend to be less symmetrical than the other period properties, and have features such as steep roofs, large chimneys, and half-timbering. Whitter, Belcaro and Hilltop are some of the best locations to find these properties for sale in Denver.
It is even possible to find some lovingly restored luxury properties for sale in Denver that date back to before Colorado attained statehood in 1876. However, these rarely come up for sale.
Suburban Denver
Some of the most popular locations for luxury homes are in the suburban neighbourhoods surrounding Denver. You can find historic properties in many of these areas, such as Cherry Creek, but there are also a lot of newer homes and developments where you can find a wide range of different architectural styles. Ranch-style properties on large lots are a popular choice for luxury buyers looking for homes in areas such as Littleton and Highlands Ranch, while Englewood has some beautiful Mediterranean style properties. You can also find many contemporary properties fitted with the latest amenities, including some spectacular apartments in Lone Tree.