Easy Ways to Improve the Profitability of Your Commercial Real Estate
Posted by Brian Burke on Thursday, November 25, 2021 at 8:45 AM
By Brian Burke / November 25, 2021
Comment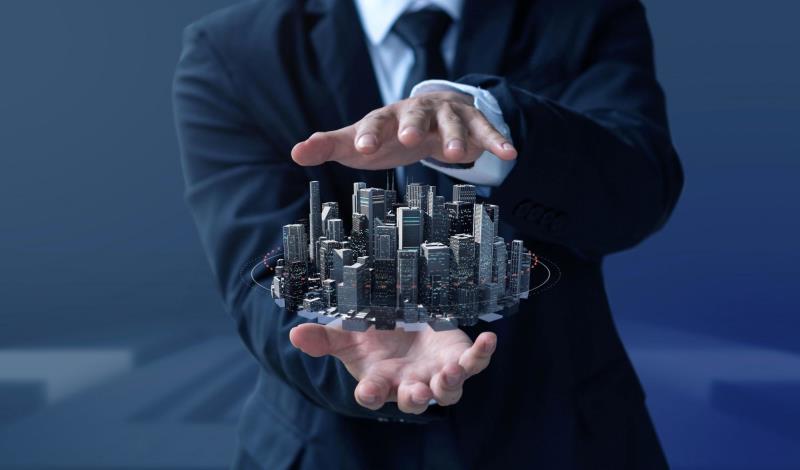 The commercial real estate (CRE) market has suffered some heavy blows since the start of the pandemic in 2020. Vacancies reached all-time highs in the office sector, retail sectors struggled to find staff and stay afloat, and it's only industrial and multi-family that saw increased activity.
Fortunately, things are slowly returning to normal, the economy is rebounding, and CRE investors can finally start to regain their confidence. However, that doesn't mean that you should just sit back and relax, waiting on tenants to come to you. If you want to improve the profitability of your commercial real estate and attract the right tenants, you'll need to put in some effort.
Take a look at a few things you can do to make your property more appealing and more lucrative in the long run.
Install high-end safety features
Investing in advanced safety features won't only help you attract potential tenants, but it will also help you get a better price, primarily if your property is intended for restaurants and fast-food chains.
A UL 300 fire suppression system in restaurants instead of simple sprinklers and fire alarms can make all the difference for a restaurant owner. Proper ventilation and air purification systems instead of dusty HVACs can make your tenants and their clients enjoy added safety (especially in the middle of a pandemic).
To get the highest price on your property, you'll need to thoroughly research your target tenants and install safety features that suit them best.
Up the ante on security
In most instances, your tenants will be responsible for the security of their own space and individual offices. However, if you want to attract the highest bidders, you'll need to up the ante on the overall security of your property.
That means installing CCTV cameras around the property – in the parking lots, elevators, by the stairs, and on parting lots. It could also mean investing in security guards and alarm systems, weatherproofing outdoor cameras, upgrading to night vision CCTV, and more.
Of course, there's no security without safety, so you'll also want to follow all health and safety standards and include any relevant notifications, warnings, and additional features.
The better protected your property is, the more comfortable your tenants will feel about moving there.
Introduce appealing amenities
Few things can help you get a better price on your commercial real estate quite like contemporary amenities that can improve employee well-being. Some amenities like an integrated WiFi network are a given – few tenants will even consider a space without integrated WiFi. However, some amenities are a welcome bonus that many would gladly pay to get.
An office building fitness center, a daycare area, a spacious cafeteria, a communal rest area – these are all indispensable amenities that will help you attract the highest-paying tenants.
Focus on sustainability and energy efficiency
Sustainability and energy efficiency aren't simple buzzwords that add to the price of a property – they are essential concepts in property development that bring value to you, your tenants, and your environment.
Improving the insulation of your property can help your tenants cut costs on their utility bills and save energy, which means they'd be willing to pay a higher rent. Changing doors and windows, installing LED lights, investing in solar panels, installing green roofs, using sustainable materials, upgrading waste disposal systems – all these things ultimately increase the value of your property and make it more appealing to potential tenants.
Provide ample parking space
For most tenants, whether they're business, restaurant, or even antique shop owners, parking is as important as the overall space they have. It impacts both employee and customer satisfaction, so many tenants will move on to other landlords if there's not enough parking space.
Of course, it's not just the parking space that matters, but its appearance and features, as well. Repaint the parking lines, add barriers, improve outdoor lighting, and enhance the overall security of the parking lot if you want to increase the value of your commercial property.
Improve the property's curb appeal
Last but not least – you'll need to improve your property's curb appeal to attract the most profitable tenants. Sometimes, adding a fresh coat of paint is more than enough. However, you might have to do a bit more than that – fix potholes in the parking lot, maintain the lawn, add more greenery, and change any broken lights.
Don't forget about the interior, either. Even though you'll likely rent out an empty property, you'll still need to ensure that it looks clean and modern.
Final thoughts
Improving the profitability of your commercial property can take some serious investment, but it's well worth it. You'll find it easier to attract higher-paying tenants and enjoy long-term success as a landlord.