Eco-Friendly Tidy-Ups for Your Home, Fresh, Clean and Green:
Posted by Brian Burke on Wednesday, October 31, 2018 at 9:10 AM
By Brian Burke / October 31, 2018
Comment
Fresh, Clean and Green: Eco-Friendly Tidy-Ups for Your Home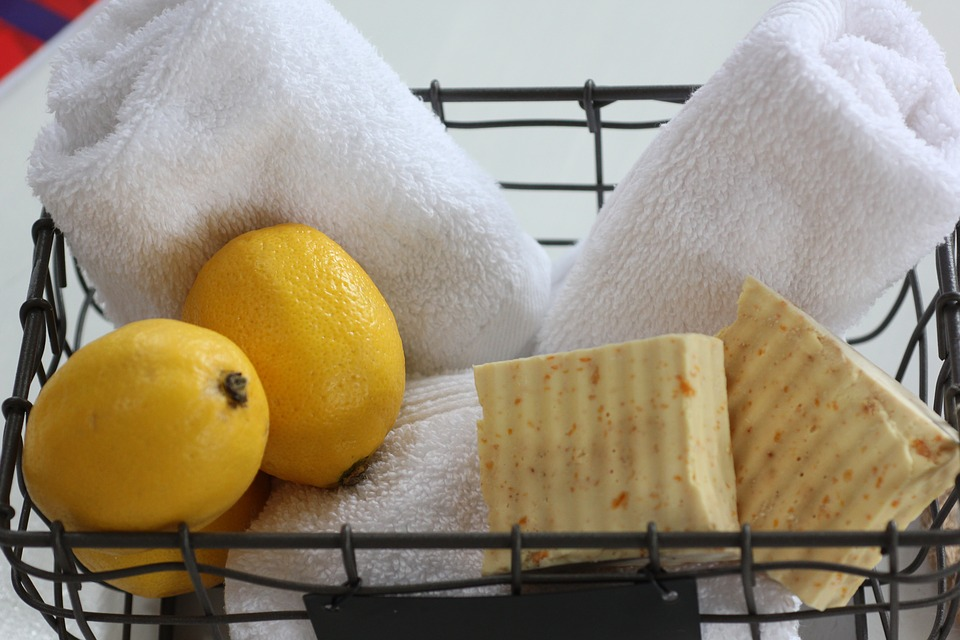 A tidier home can help you feel more relaxed and organized, but what do you do with all the things you're ready to part with, and how do you deep clean in a way that is kind to the earth? Thankfully, you can declutter and refresh your home in ways you can really feel good about.
Big and bad. Decluttering is a wonderful thing, but in the process of paring down, there are some items that can be downright cumbersome. If you leave them for the trash company to pick up, they will likely end up in a landfill. Landfills are dangerous, and not just to future generations. Many people realize items in landfills don't break down properly and that they are piling up instead of being recycled, but did you know landfills emit harmful fumes?
As the New York State Department of Health explains, landfills give off dangerous gases, including ammonia, carbon dioxide, methane and sulfides. Those gases are hazardous to health, causing numerous issues such as coughing, skin irritation, headaches and nausea. The gases from landfills are known to seep into nearby buildings, where they can collect and cause illnesses. Instead of sending your things to a landfill, here is what to do with bigger items:
Mattresses. According to some statistics, at least 20 million box springs and mattresses are disposed of every year. Most of your mattress is recyclable material. Foam can be turned into carpet padding, wood can become mulch and wood chips, and the steel and fiber materials can be converted into a wide variety of other upcycled items. Send your mattress to a recycling center instead of tossing it out, or donate it to a local charity.
Electronics. Electronics are also composed of numerous recyclable parts. If your items are still functioning, one idea is to donate them to local charities. Think about shelters for homeless people and domestic abuse groups, as well as children's centers. Your broken TV, phone, computer and other gadgets can often be dropped off at big box electronics chains, and some manufacturers will take them back.
Large appliances. Next time you update your kitchen, be sure to recycle those old appliances. If they're still functional, check with local charities, but if they no longer work properly, recycling is best. Remember, if it's junk to you, it's not worth donating: "If your household items are trash to you, then they're probably not useful to anyone. Would you be able to look a person in the eye and smile while handing them your busted curling iron? To help programs run efficiently, all donations should be gently used items in good working order," Real Estate Agent explains. This is especially true of appliances.
Refrigerators, stoves, microwaves, dehumidifiers and window air conditioner units are just a few items that can be recycled. Some experts recommend shutting down any units that were running and allowing them to cool for several days before shipping them anywhere.
Smaller stuff. Are you surrounded by stacks? Bills, magazines, photos and other paper goods no longer need to collect dust on tabletops and in drawers. Instead, you can digitize them. Contact your utilities companies, subscription services and creditors to request electronic versions. For your personal items, embrace "the cloud." Invest some time in scanning old photos to clear up space in your home. Another idea is to scan user manuals and save them electronically. It'll make them easier to find and free up storage.
Clean up. Once your home is free of clutter, you'll want to keep it clean. Get motivated by investing in a quality vacuum cleaner to reduce allergens and irritants in your home. Along those same lines, opt for green cleaning products, which are responsible and kind to the environment. Some green cleaning basics you probably have on hand already, such as lemon juice, baking soda and white vinegar. For tough water stains and toilet bowl stains, Today suggests trying a pumice stone. Stick with safe, inexpensive and healthy choices.
Feel good about your home environment by making eco-friendly decisions. Recycle items instead of disposing of them, and conduct conscientious, green cleaning. Being an environmentally-responsible homeowner can be simple, easy and refreshing.
Author
Suzie Wilson is an interior designer with more than 20 years experience. What started as a hobby (and often, a favor to friends) turned into a passion for creating soothing spaces in homes of every size and style. While her goal always includes making homes look beautiful, her true focus is on fashioning them into serene, stress-free environments that inspire tranquility in all who enter. The Ultimate Guide to Prepping Your Home for an Open House is filled with tips, tricks and other advice based on Suzie's years of experience in interior home design that will set you up for success.