Essential Snow Safety Tips for Homeowners
Posted by Brian Burke on Monday, February 1, 2021 at 2:30 PM
By Brian Burke / February 1, 2021
Comment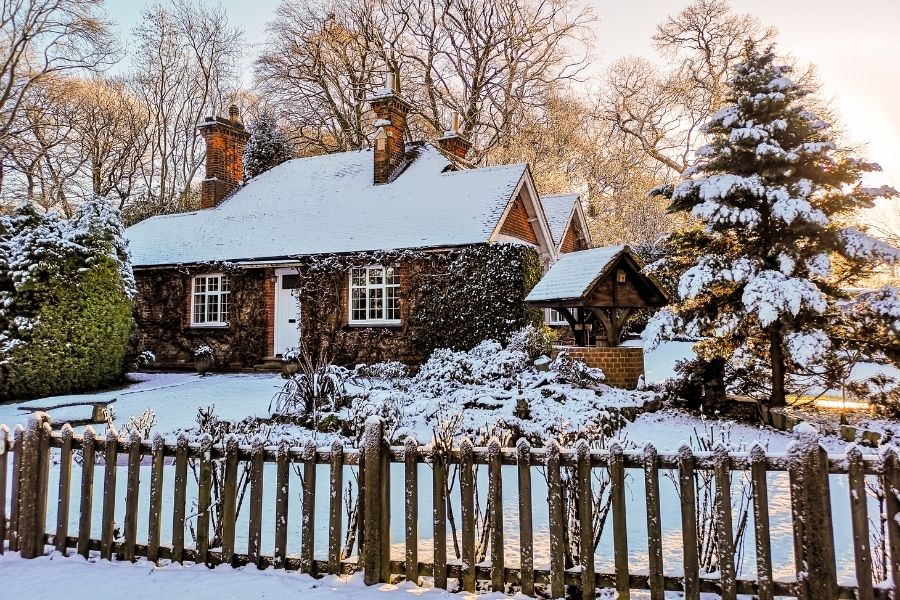 When winter arrives, so does the snow. If you see a snowstorm in the schedule, that's your cue to start making preparations that will keep your home and its residents safe. Brace yourself for heavy snowfall before it happens and learn about the most essential snow safety tips for homeowners, some of which take place after the storm. After all, some of the most dangerous accidents and treacherous hazards happen during the aftermath of heavy snowfall.
Make Sure the House Stays Warm
One of the risks that comes with winter is the danger of frozen pipes. This is especially dangerous if you're leaving the house for a few days. Snow increases the risk of pipes freezing near exterior walls. Sinks or drains may clog with ice and could potentially cause a flood in your home.
Keep the heat on during a snowstorm, even if you're out of the house. You don't need to turn the heat on extremely high—just ensure it will keep the home at room temperature. As an extra precaution to avoid frozen pipes, keep faucets on. A slight drip from the faucet is enough to keep the water moving instead of freezing.
Watch Out for Snow and Ice on the Roof
During a snowy winter, excess snow on the roof is inevitable. If you know that more snow is on the way, clear some of the snow from the roof, paying special attention to the snow over entryways or your garage. Not only can the weight of the snow damage the integrity of your roof, but falling snow can injure you or damage your belongings and your gutters. When snow is on the roof for too long, it may seep into imperfections in the roof and can even cause leaks.
Many people avoid these problems by taking advantage of metal roofs and metal roof heaters. It's easy to add preventative accessories, such as snow guards, to a metal roof to keep ice dams from building up on top of your home. Always be wary when exiting the house after a fresh snowfall; keep an eye out for a rooftop avalanche.
Stay Away From Downed Power Lines
Last on our checklist of the essential snow safety tips for homeowners is being aware of the danger of ice buildup on power lines. If you live on a property with few neighbors and low traffic, it may be tempting to try to handle a downed power line on your own. For your own safety, don't do this! Avoid a likely risk of shock or fire and call an emergency service to handle the icy power line instead. They have the right equipment to neutralize the power line before it sparks into any flames.
If the power lines fall onto or near your house, evacuate as soon as you can and call the fire department. Live power lines are one of the more hidden and rare dangers of winter, but when they fall, they can cause immeasurable damage to a family.