Get Your Denver House Ready for a Winter Sale
Posted by Brian Burke on Wednesday, December 18, 2019 at 8:12 AM
By Brian Burke / December 18, 2019
Comment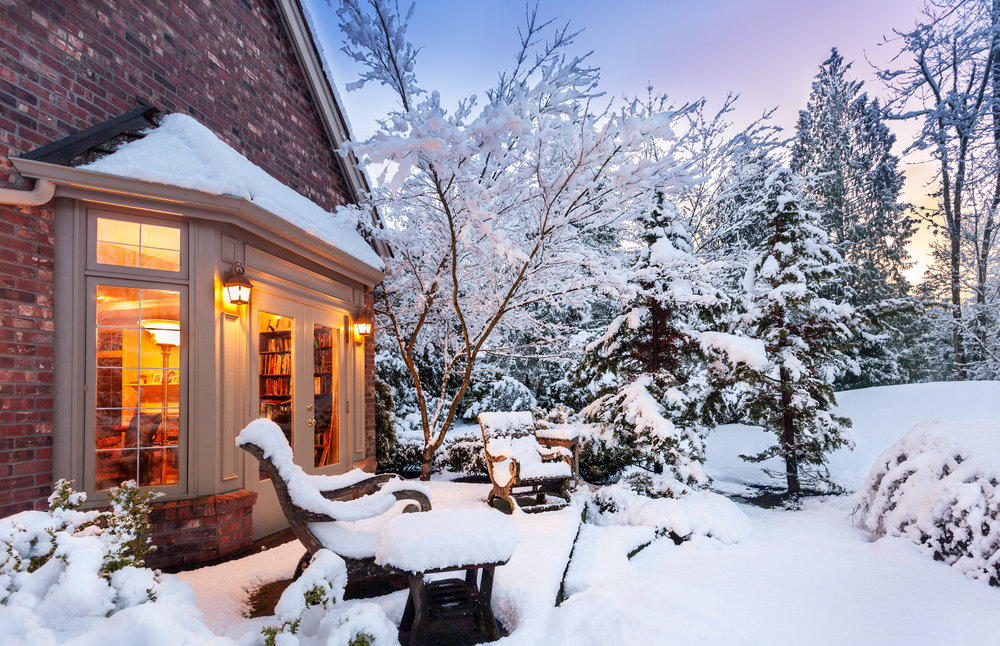 Listing your property for sale in the winter sounds counter-intuitive, as spring is the peak season to shop for homes. However, going against the current in this instance might pay off in the end – the buyers searching for a new home during winter tend to be more decisive and have more urgency. Also, you'll be showing your place off amid the exquisite winter wonderland that Denver is during this time of the year, and that's definitely a plus.
If you decided to go ahead and list your home this winter, here's how to prepare for the open house and how to ensure that potential buyers will experience your home at its full potential.
Schedule a Furnace Inspection
Homebuyers are, naturally, extremely interested in heating costs and house insulation, especially in areas with cold winters such as Denver. You definitely don't want to welcome them in a cold and drafty interior, so schedule a furnace and/or a HVAC system inspection ahead of time, to make sure everything is tuned-up and functioning properly. Simple and inexpensive DIY projects, such as insulating the attic or applying window insulation kits can also make a difference from the potential homebuyer's perspective.
Keep the Driveway Nice and Clean
Hopefully, plenty of interested visitors will drop by your open house, so make sure that your driveway, the alley leading to your front door, the access stairs – basically all the outside areas of the house – are regularly cleaned of snow and ice. It's a safety issue, first and foremost: you don't want the people checking out your open house to injure themselves. Also, a slippery driveway and frozen stairs will deter most people from coming in, thus drastically diminishing your chances of selling the home.
Declutter the Home and Tend to the Yard
Winter is the season when clutter is really hard to avoid – just think of all the boots, jackets, hats and gloves a family keeps in the hallway during this time of the year! However, it's not the sort of sight you want visitors to notice the moment they set foot in your home. Take the time to thoroughly declutter the entire property, and don't limit yourself to the house!
Pay attention also to the garage, attic, and basement – all these spaces are important for homebuyers, and you should show them off in the best possible light. A good idea, when preparing an open house, is to rent a self-storage unit in Denver and to store some of your stuff in there – this way, it will be easier to maintain an orderly home and to avoid clutter.
Your front and back yards require some attention too, even if it's winter. Cut out all the dried plants in your garden, and put away your garden furniture, if you haven't already. A neatly organized household and yard sends an important message to visitors – that the homeowners are good administrators and they maintained the home properly.
Brighten the Mood!
One of the downsides of winter is the scarcity of natural light – and you need plenty of it when showing off your home. Try to schedule as many viewings as possible in the mornings and around noon, while the sun is still up, and make sure that all the blinds are up and the curtains are open.
However, most of the potential buyers are bound to show up later in the day, so you also need to pay attention to interior lighting. Replace any burnt light bulbs you have around the house and enhance the ambiance with additional sources of lighting where necessary. Don't forget about updating your outdoor lights!
Make It Cozy!
Imagine shopping around for a new house during a cold winter day, and entering a home that's warm, brightly lit, beautifully decorated and smells nice. The potential homebuyers will definitely keep such a home in their minds, so amp up the coziness factor to increase your chances of selling. Light up a scented candle, have some cookies and other refreshments on the kitchen table, and display tasteful holiday decorations without going overboard  – these small details will add up and will create the right type of emotion in potential homebuyers, just the kind that gets your home sold in no time.
And, should you need storage while showing off your home or during a move, STORAGECaféwill help you find storage units located conveniently near you!