The Ultimate Guide To Buying A New Construction Home
Posted by Brian Burke on Tuesday, November 16, 2021 at 2:05 PM
By Brian Burke / November 16, 2021
Comment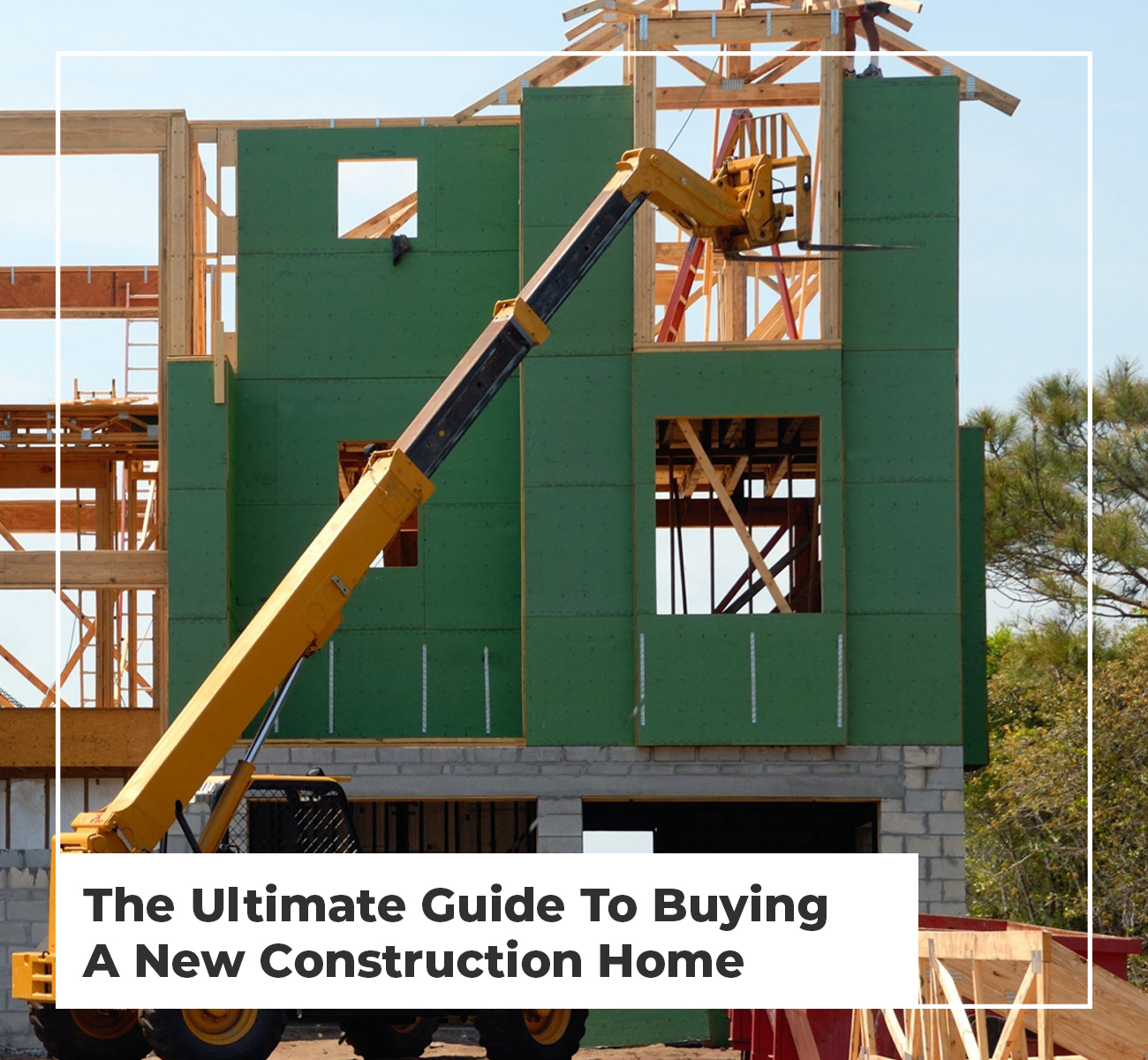 There are so many things to consider when you decide to buy a new construction home. It's much less planning than building yourself but it still requires a bit of research in order to get your home exactly the way you want. Let's have a look at some of the most important things to consider when you're buying new construction.
There are many steps in the process and you can go about them in a different order, depending on your situation. Some home building companies will take care of everything from your finances to your build but if you're choosing to build on your own then you need to make sure you figure out as much as possible ahead of time.
Get some help
The first step you might want to consider is finding a real estate agent to help you navigate the land buying process. A local agent will likely know the areas you're considering very well and they'll be able to help you find the best location to start your build plus they can be your advocate when it comes to communicating with your home builders. While it might not seem necessary, hiring a real estate agent will help you in so many different ways.
Another person you might want to consider hiring early is a licensed general contractor. A contractor will help you with the entire build and it's a good idea to get their input on your decisions as soon as possible. They are there to coordinate and monitor the progress of your home build along and they can often recommend professionals for specific jobs to make your home build as simple and flawless as possible.
A general contractor with a license will likely have years of home building experience in the area and they will be able to work with your budget and want to create a home you love. There are ways you can become your own contractor but it requires a very long list of steps and considerations. Unless you have home building experience, hiring a contractor will give you peace of mind along with expert advice.
Sort out your finances
Getting a loan from your bank to buy an existing home and getting one to build your own home are two different things and a mortgage broker can help you sort it out with your bank. They can usually find you the best interest rate and explain to you what terms are necessary for the loan to happen. Construction loans are segmented and the funds are released based on the building process so ask a professional to explain your loan to you thoroughly.
When you're getting a loan for the construction, make sure you check out other options over your home bank. Some banks may offer you a better rate for switching over to them and a one or two percent difference won't seem like much but it could save you tons of money in the long run. Once you have your finances sorted out, you can prepare a budget for your land purchase and home construction.
Look at your location

Once you've figured out all the paperwork and finances, you're able to start looking around for a plot of land that's within your budget. Make sure to scout out the area in person before committing and check out what will need to be done to the land itself in order to build on it. If you've hired a contractor by this point then it's a great idea to let them tour your land options with you and ask them to give you their opinion.
You might need to prepare the land yourself if you're working in an undeveloped area. This requires clearing out any plants, leveling the ground professionally, and getting the land surveyed to figure out the exact boundaries of your property. Once you've decided to start building you'll need to get access to temporary utilities like water and power so you can begin the building process.
No matter where you've chosen to build, another consideration should be the neighborhood. Check how close or far you are from schools, shopping, and other necessities. You can also usually look online for the neighborhood's rating, crime statistics, and lots of other information that might change your mind about the area you've chosen so make sure you are comfortable with the area before you buy.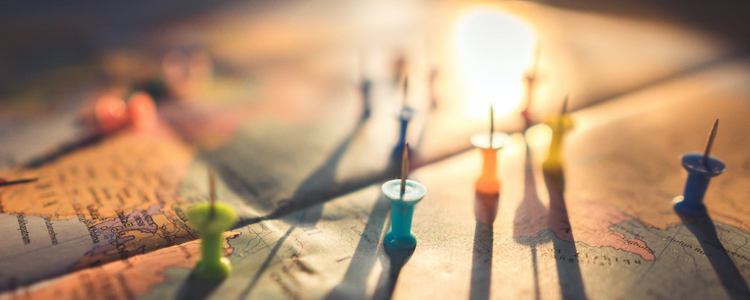 Plan your layout
Somewhere in the process, you need to make yourself a building plan and it's best to hire yourself a professional. It will cost you around $500 - $2000, spending on who you hire and the size of the home. An architect will draw out your basic plans and needs while a draftsperson will draw up the technical plans for construction.
Being able to see the plan of your home before you start building is very important and many builders won't start the process until all the plans have been finalized and approved by any necessary zoning boards.
If you're building in a subdivision then there might be a limited number of plans to choose from. Make sure you look at each one clearly and tour whatever model homes are provided so you can get a good feel of what the layouts are like. The company will let you know what they are able to change and what their limitations are so don't be afraid to ask if you see something you'd like done differently.
Plan the details
Once you've figured out all of the major stuff, it's time to start picking out all the minor details so you can make sure to stay within your budget. If you want something built from a specific wood or you'd prefer a certain stone for your countertops then you need to start budgeting for it before the builders start buying supplies.
You can be as specific or general as you want when it comes to the details of your house but you should make sure to communicate whatever you'd like to your builder. Telling them you want a "black tiled backsplash" instead of being specific on tile brand, model number and color might leave you with something you don't even enjoy instead of giving you exactly what you're expecting.
A general contractor will commonly purchase your materials at the "builders grade" level which means that they are the basic level of quality. If you want something different or higher quality then make sure to communicate it as soon as possible. Lower-grade materials may end up leading to costly repairs in the long run so a clear line of communication for the budget and incurring costs is important for both sides.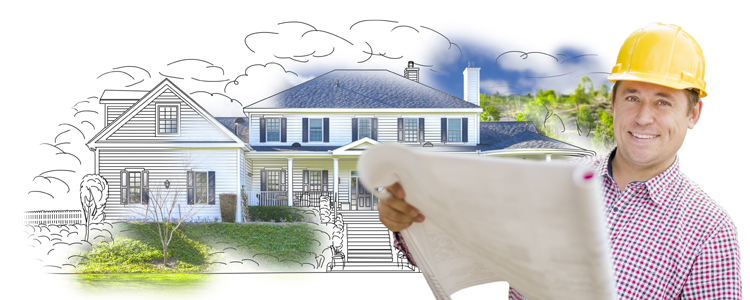 If you're building a stock home within a subdivision then you'll need to choose the options your home has before the builders can start on the home. Be aware that most model show homes are fully loaded with all the bells and whistles so make sure you ask what's considered stock and what's considered extra when you're doing your initial tour. Make a list as you go of what you see that you want to be included when you're selecting the options for yourself.
Make a list, check it twice
When you finally have all the details in place, there's still one step you should do before your builders even set foot on your lot. Make sure all of your paperwork and zoning permits have been signed properly and make sure you have gone over your building plan if you've chosen to work with a contractor. Your contractor will likely have an agreement for you to sign that might give you an estimate of the time and cost the build is going to take.
This agreement can be amended as the build happens so you might want to keep it handy and take note of any changes. Something as small as changing the type of wood used in one room can change the budget quite a bit so keep the contract as updated as possible.
It's crucial to make sure any verbal agreements are transferred to paper. If you end up changing something then it's a great idea to text or email your contractor to confirm it. Something as simple as saying "I appreciate you changing the patio stone from black to grey" or "just wanted to confirm that the patio stone will be changed from the black stone to the grey stone" will solidify for both of you that the design has been changed.
Keep yourself updated
Once everything has been set into place and your home has started to be built, it's a good idea to visit the site and check up on the progress every once and a while. Not only will you enjoy seeing the process but you'll be able to double-check that everything is going according to your plans. Mistakes do happen and it's much easier to catch something that's about to be placed improperly instead of fixing it a week after it's already been built.
It's also a great idea to get the structure of your home inspected before the drywall is hung. This is a great way to check for any major structural flaws or any issues with the wiring before it's hidden behind the walls. The inspector will also do a final inspection before you're able to move in that will look at things like the roof, the foundation, and the zoning requirements.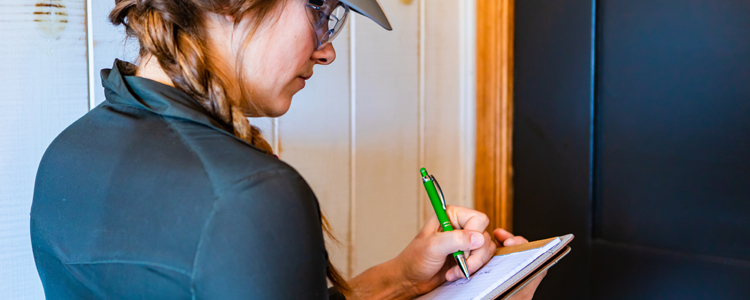 Finish it up
Before the builder will hand over your keys, you need to tie up any financial loose ends that have been incurred during the building process. If you've gone over budget or you have outstanding payments that need to be made to contractors then these will need to be paid in full. This part of the process is called Final Occupancy and it might require you to use a lawyer to finish up with any paperwork and make sure your construction loan is transferred over to your mortgage.
You might also need your house to be toured by an inspector from your lender if you chose to get a loan. This is just to make sure that the loan's money was used properly and give your lender peace of mind.
Extra things to consider
There are a few other optional things to keep in mind when you're doing new construction. Landscaping your yard isn't usually included in your building plan so you might want to hire a landscaper to work with your yard when your house has been completed.
If you want to save yourself a bit of time and money with your general contractor then think about a few things you can do yourself. If you feel comfortable taking on a few projects yourself after the home has been completed then it might knock off a bit of time.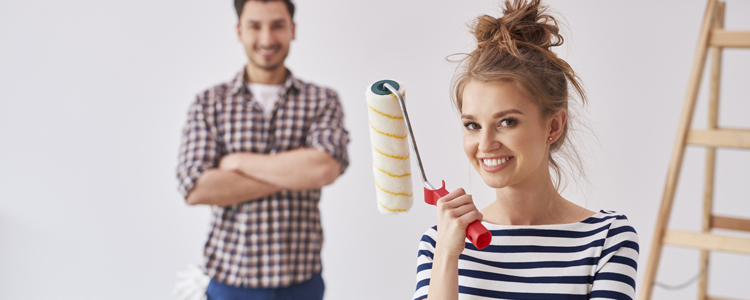 Whether you are building the home for yourself and your family or your building it to sell, keep the long term in mind. If you want to save some money on the house's bills in the future, you should make some eco-friendly investments while you build. Things like solar panels, low-energy lighting, and energy-conscious appliances will cost you more upfront but save you so much in years to come.
There are so many things to consider and think about when it comes to buying a construction home. The more planning you can do before you start building, the better your final product will end up being. By the time your home is complete, you'll have a space to call your own that's built with your family's wants and needs in mind.
Kenna Real Estate represents the region's finest properties with exceptional skill using the most innovative technologies currently available. Kenna Real Estate offers ultimate privacy and security, speed, and efficiency. Their years of full-time experience have given them a clear understanding of the mindset of home buyers and sellers and a thorough understanding of the regional marketplace.