Horse Boarding and Training Facilities Around Denver, Colorado
Posted by Brian Burke on Thursday, January 19, 2023 at 12:46:35 PM
By Brian Burke / January 19, 2023
Comment

Denver is increasingly growing in popularity for people with horses to move to. The main attraction is that Denver provides a great balance of city dwelling with great accessibility to open land for horse lovers meaning they can enjoy both worlds with ease. Finding horse boarding and training facilities in Denver is easy as there is an array of choices to suit a variety of budgets. It is also possible to find property that provides space to keep your horse on the premises meaning you don't need to pay extra for boarding.
There is a very active equestrian community in Denver and in Colorado in general. Not only that but having lots of horse facilities and trails typically means that there is an array of outdoor activities available to all. Golf, hiking, biking and other countryside pursuits means Colorado is the perfect place for anyone seeking an open air lifestyle.
Horses have long played a crucial part in the history of the US and in particular Colorado. In the 1850s the Denver area was an important place throughout the Pike's Peak Gold Rush. Consequently, the importance of horses in Denver today is still there with many residents choosing to live in a Denver horse property. The city boasts some of the finest facilities in the world for horses with many events during the year like polo and racing. Put that together with the amount of horse trails available throughout the state and the opportunities for equestrian lovers could be described as unrivalled by anywhere else.
Denver's equestrian communities
Some of the most highly rated horse neighborhoods can be found in the areas around Denver. The top ten US cities list has seen Denver as a regular contender, so it is easy to see why the city and surrounding area continue to appeal to horse lovers and those with a love for the outdoors. Equestrian homes in Denver are very popular but they are also plentiful so there are options for people looking to buy horse property in Colorado. There is also a good amount of horse boarding and training arenas and facilities.
As real estate experts we can provide an overview of the best horse areas around Denver and beyond:
Horse Property in Littleton
Just a short drive from Denver of around 11 miles the area of Littleton has a lot of boarding and horse riding facilities. Littleton is also home to the Denver Polo Club and Colorado Equine Clinic as well as notable stables like Denver Equestrians Riding School and American Sport Horses boarding farm. Littleton has miles and miles of horse trails and acres of land for horse riding – it is a true gem for horse owners in the Denver area.
Cottonwood Riding Club
Deserving of its own mention due to the high quality facilities on offer in Littleton, the Cottonwood Riding Club also has a polo arena for the Denver Polo Club. Not only that but it offers high quality boarding and riding school facilities too. The 100 acre estate is next to Chatfield State Park and has access to many miles of horse trails. The club also has enviable training facilities including a conditioning track, 4 large arenas, indoor arena and cross country course, all set in stunning surroundings with mountain views, canal trails and acres of green fields. Boarding wise the amenities are equally as impressive with single and double pens with run in sheds, large open paddocks and 4 well maintained barns for indoor boarding. Boarding here is reasonably priced and includes access to all the training facilities previously mentioned ensuring your horse is extremely well catered for.
Horse Properties in Castle Rock
Notable stables that offer boarding and training in Castle Rock are Pine Cliff Ranch, Bell Mountain Ranch Equestrian Center and Sky View Farm. Castle Rock is approximately 30 miles away from Denver making it within easy reach of the city. There are many opportunities for horse lovers to board and train their horses here. Castle Rock also has an array of equestrian properties for sale too of all different sizes to suit your needs. Chatfield State Park is just one location in Castle Rock that is perfect for horse riding with plenty of space for hours of horseback riding – Chatfield State Park is suitable for full day excursions or half day adventures.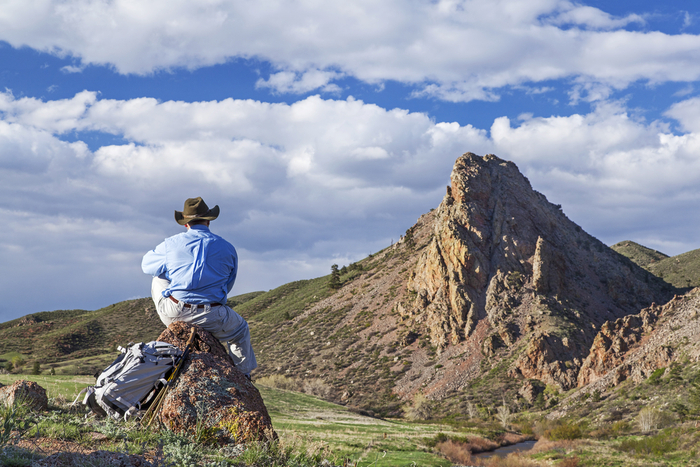 Golden Horse Boarding
A former gold rush town which is neatly positioned at the foot of the Rocky Mountains. This makes it a great place for horse back riding and an attractive place to live with wonderful views and miles of Colorado horse trails. Brill Ranch and Bibber Creek Stables are both suitable for horse boarding. Bibber Creek has an on site outdoor arena for training purposes and Brill Ranch has access to an outdoor arena within riding distance. Both can offer those looking for horse boarding in Colorado a venue with remarkable views. Golden is close to North Table Mountain and William F Hayden Green Mountain Park and what is better it is within 20 miles of Denver – perfect for city dwelling with easy reach to open spaces for your four legged companion.
Horse training and boarding in Parker
To the south of Denver by around 30 miles is Parker. This is yet another town perfectly suited for equestrian lovers. There are many great facilities for horses in the area and an established equestrian community making it a serious prospect for those looking for horse boarding close to Denver. If being around horses is your thing then Parker is definitely worth a closer look. Colorado Horse Park is renowned in the area and offers boarding and training facilities and also hosts national and international events. Creekside Equestrian offers full boarding and training and Parker Valley Farm also provides training and boarding too. There are plenty more opportunities too for boarding and equestrian activities in Parker – visitors and home buyers in Colorado will be spoilt for choice.
Colorado Springs
Another fantastic area not far from Denver to set up a base for you and your horse. Like many places in the state an outdoor lifestyle is the reason many people look to move to Colorado Springs. Sports facilities are big in Colorado Springs and it is easy to see why it has become a base for a US Olympic Training Center. Nature and horse lovers will thrive in Colorado Springs with a range of horse boarding and training facilities to choose from as well as real estate options for those looking to buy horse property in Colorado Springs.
Is Colorado a good place for horses?
As you will have read so far there are lots of places to suit those looking for horse boarding and training near Denver and in the rest of Colorado. The state is geared up for outdoor activities especially those on horseback given how embedded horses are in our culture.
When someone is considering moving to Colorado it could be for a whole host of reasons. Often it is due to work or family but increasingly people are looking to move to the state for the vast array of outdoor activities on offer – in particular for the love of horses and horseback riding.
As realtors we are asked if Colorado is good for horses, and we can give a resounding answer of YES to that question. Absolutely, the area is rife with opportunity to anyone who loves horses and there are some excellent properties that come ready made with areas to keep horses and land to ride as well as access to some fabulous trails – you will never want to leave!
When you think of Colorado it may be for the Rocky Mountains and skiing but horseback riding is definitely in the top 5 activities here with Western riding and the open space available the top attractions for this. Not only is the fresh mountain air good for our souls it is also good for horses too. Why not give them the best quality of life surrounded by natural beauty and mountain views as well as the opportunity to take you on horseback on fabulous winding trails and challenging trips.
Colorado is undoubtedly good for horses, and it is also good for riders of all skills. There are plenty of riding schools where complete beginners can learn to ride with many offering an authentic Western experience. If you are moving to Colorado and are new to the state then learning the ride might offer a great way to get to know new people as generally speaking equestrian communities are plentiful and a great way to find your feet (and stirrups!) in a new place.
The horse industry in Colorado is vast and isn't limited only to horse riding. It also includes competitions, rodeo, racing, breeding as well as horse trails and of course our many ranches. Thousands of people come to Colorado for the love of horses and there are over 75 different horse clubs to choose from statewide.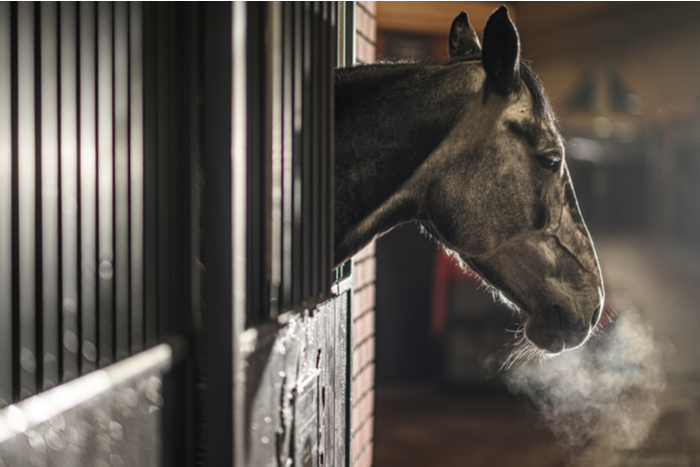 Moving to Colorado with a horse
When you move to Colorado with a horse then you will automatically have a choice over what is best for them. It would be easy to be able to board your horse in Colorado as there are many facilities to choose from close to all the main cities and towns in the state. You will be able to find something suitable for your budget that suits your needs with ease.
Those that can, may want to include horse properties in their search for a new place to live in Colorado. This would mean you would save on boarding costs and be able to house your equine friend on site at your new home. At Kenna Real Estate we can help you to find a suitable horse property to purchase – we have years of experience and we have a great reputation for being able to find the right buy. There are generally a range of horse properties for sale to suit different budgets so if you are looking to buy then don't rule out looking into the ones available. Imagine purchasing your very own home with space to keep your horse too – you would truly be living the dream and would be free to take in the sights and Colorado air on horseback whenever you wanted to.
Contact Kenna Real Estate for help buying an equestrian home
Kenna Real Estate has many years of expertise in home buying and real estate for those with horses and without. We understand the market in Colorado right now and can help you to secure the opportunity to buy an equestrian home in Denver or surrounding areas. It can be helpful to narrow down your quest for a horse property to a particular area especially where property is highly sought after. However, if you are completely new to the area we can help you to decide where it may be best to settle.
If you think buying a horse property is too much of a risk we can also help you to weigh up the options – it may become more affordable than you think especially when you take into account the cost of boarding over a certain amount of years. Having a horse in Colorado is definitely something that is well suited to the lifestyle here. Riding in the Rocky Mountains doesn't have to be something unattainable it could become your every day life with our help.
We will gladly help you to find out that Colorado is a brilliant place for horses and if you are looking to secure a property here then please contact us for more information about our services. Relocating to Colorado can seem overwhelming but we can assure you that it will be worth it, and we can be with you every step of the way. Equestrian sport is at the heart of the Denver area so property with space for horses might be more attainable than you first imagined. Horse property for different budgets can be achieved ensuring that you have the very best for you and your horse.
Contact us with any questions about horses and houses in Colorado
Contact us about Equestrian Home and Horse property