How Can You Adapt a House to Seniors' Needs?
Posted by Brian Burke on Thursday, November 18, 2021 at 10:45 AM
By Brian Burke / November 18, 2021
Comment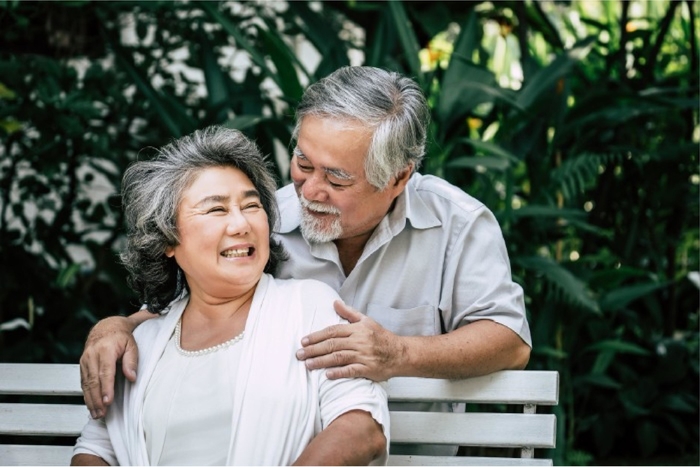 Most aging adults choose to stay in one house for decades. It might not seem like that big of a deal, but in reality, it can be a huge issue, as their houses might not have been designed to accommodate their needs. As a result, seniors often have to undertake serious home improvement projects in order to maintain their quality of life.
Home modifications can help prevent injuries, ensure safety, and provide seniors with a high level of independence. For example, installing grab bars close to the bathtub and the toilets, removing unnecessary throw rugs, and applying non-slip tape to uncarpeted areas can help prevent falls and fall-related injuries. On the other hand, increasing the width of doorways will prove useful if a house is inhabited by a wheelchair user.
Would you like to learn more? If so, keep reading! In this article, you will find the ultimate guide to adapting your house to the needs of seniors.
Things to Do Before You Start
First off, find out what modifications would be helpful and how much they might cost. You can ask your friends and neighbors who have recently completed home renovation projects for suggestions, as well as check with local companies that offer aging in place services.
On top of that, you should plan ahead and think about whether you will need financing for your modifications. You can get a loan from a bank, a family member, or a friend to cover the costs of the work that needs to be done. Other than that, your local Department on Aging might have information on grants for making home modifications for seniors.
Do not do anything until you have had a professional examine your house and give you a free estimate! Moreover, check the references of the contractors that you want to hire so as to avoid hiring someone who is unreliable and unprofessional.
In addition to talking to professionals about the work that you want to get done, ask a representative of your insurance company about whether you can get coverage for home modifications and what costs may be covered. While you are at it, you might be interested in exploring the possibility of getting a critical illness cover, too!
Install Grab Bars and Ramps
Grab bars are among the most popular home modifications out there. They are usually installed in the bathroom but can also be installed in the kitchen, in the bedroom, and in the hallways. Such a small modification can be a blessing for seniors who have balance issues and are likely to trip and fall!
The other popular modifications include ramps, which can help wheelchair users get in and out of the house. However, building a ramp can be a challenging task. If it ends up being too steep, it will not serve its purpose. Because of that, you should hire a contractor that has experience in building ramps and knows how it is done.
Upgrade Your Bathroom
Did you know that raising the toilet base by as little as six inches is one of the most effective ways to make it easier for seniors to use the toilet? If you want to take it a step further, you can opt for a raised toilet seat with arms.
If a senior has trouble sitting down without assistance and getting up from a seated position, such a toilet seat can be incredibly helpful. It will offer additional support, allowing the senior to sit down and stand up with ease!
You can also think about purchasing a walk-in shower with a handheld showerhead. Such a shower will eliminate the need for climbing in and out of the bathtub, while the showerhead will be handy for people whose mobility is limited, allowing them to rinse themselves more easily.
Lastly, you can install a pair of grab bars in the shower. They will provide extra support when showering, reducing the risk of serious injuries caused by falls. For additional safety, you can place a non-skid mat in the shower and on the bathroom floor!
Ensure Good Night's Sleep
Last but not least, you should pay special attention to the bedroom! For starters, the bedframe should not be that high. If it is, seniors will have trouble getting in and out of bed. Next, you should check whether the current mattress offers quality back support.
You can check that by lying down on the bed and focusing on the way it feels. If you feel like you are sinking into the mattress, it means that it is too soft and that you should look for one that is more firm.
Furthermore, it is important that you buy pillows that can provide adequate back support. Having made a purchase, check the pillows every few months. Look for signs of wear, such as thinning corners and lumpy spots where stuffing has been removed from the pillowcase accidentally. If you can tell that your pillows are losing shape, replace the said pillows with new ones as soon as possible!
In Conclusion
To sum up, aging in place allows older people to stay in a comfortable and safe place that they are familiar with. However, it is likely that the house that they live in will need to be modified to suit their needs, particularly if they are dealing with mobility problems.
Particular home modifications, such as installing grab bars and ramps, can be very beneficial for seniors who want to age in place, as they will help maintain the seniors' independence and quality of life. Because of that, they are definitely worth looking into!