How Epoxy Floors Can Increase Property Value
Posted by Brian Burke on Thursday, November 25, 2021 at 8:18 AM
By Brian Burke / November 25, 2021
Comment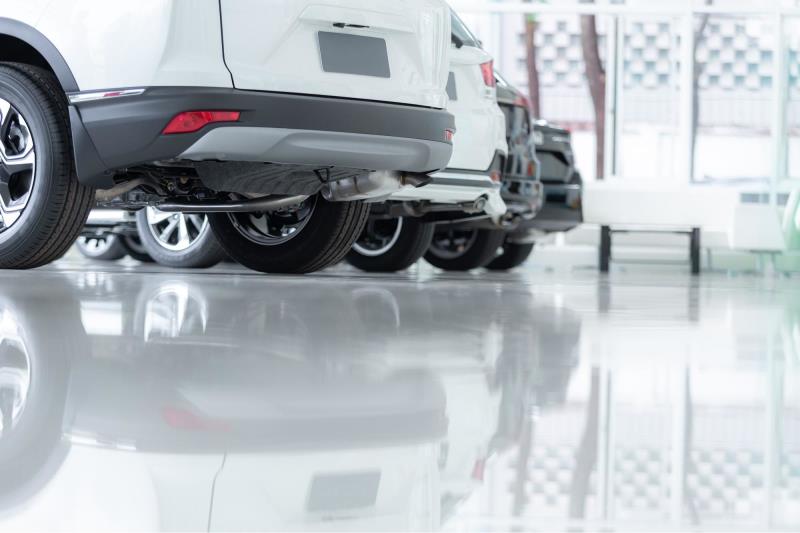 From the long list of home renovation options, not many homeowners opt for changing floors. The primary reason why this is the case is that it is easy to overlook the potential benefits this process can bring. Still, it does not mean that upgrading the floors is devoid of advantages. On the contrary, there are plenty of reasons why more homeowners should take a closer look at the available flooring options.
Among the best flooring options is epoxy flooring. Updating the garage floor with a fresh epoxy coating can increase the property's value and make the space more aesthetically pleasing. Furthermore, epoxy floors are durable, cost-effective, and require less maintenance than other flooring types.
Below, we explain how epoxy coating can increase property value thanks to its durability and various designs.
Epoxy Floors Can Be Designed in Various Patterns
One of the things that have made epoxy flooring so popular is that it comes in a wide range of colors. From standard stains to intricate patterns, the material allows homeowners to create unique floor designs. For instance, you can opt for a classic black or white color, as well as sleek metallic silver or piano black finishes.
In addition to color and design, you will have the chance to choose from a variety of patterns as well as unique textures. Experts at Integra Direct say that timber-look patterns are popular among Australians. However, if you are not a fan of wood, you can choose from a rough stone texture or a glossy checker. The choice is up to you!
Therefore, if you want to add interesting design elements to your home or garage, epoxy is definitely a great choice. The truth is that it is possible to transform it into an inviting space without spending much effort.
Epoxy Floors Offer Longer Lifespan and Better Performance
For many homeowners, the main issue with flooring is that it might not last through several years. But, if you decide to hire professionals for installing epoxy coating, you can rest assured that the floor will last for decades. This type of coating is resistant to various elements, such as oil stains and other liquids and water. In addition, they can resist direct exposure to natural elements such as rain and snow.
Epoxy floors are known for their incredible durability. Unlike most other building materials, the hard surface is highly resistant to impacts and scratches. The coating also prevents moisture damage, which is often the cause of mold growth in many homes. Therefore, it makes sense that flooring coated in epoxy can increase property value.
Epoxy Floors Are Cost-effective
Another benefit of using epoxy flooring is that it does not cost that much. Choosing this type of design is a good alternative for homeowners who do not want to spend too much money on the renovation process. Since the material can last up to 25 years, homeowners can benefit from lower repair costs.
The material is easy to clean and maintain. It is relatively easy to fix in case of scratches or cracks; all you need to do is patch the surface, and it will be as good as new. The process may be a bit lengthy, but it is not that difficult, and you can expect to see the same results as if you had a brand new floor.
Epoxy Floors Are Eco-Friendly
If you want to find a flooring option that is eco-friendly and easy to maintain, epoxy coating is definitely a good choice. The material is resistant to moisture, ideal for humid environments such as bathrooms, and does not emit any toxic fumes when heated. In addition, it does not form any volatile compounds that may cause respiratory problems. Furthermore, the coating is non-toxic and does not contain any volatile organic compounds.
Epoxy flooring doesn't require any harsh chemicals to clean. In fact, all you need to do is use a damp mop, and you can get rid of dirt and stains with ease. This way, you can make sure that no harmful substances are released into the environment.
Conclusion
While many homeowners do not think about it, upgrading the garage floor can increase property value. A new garage floor can increase property value as it makes the building more appealing. When it comes to flooring options, an epoxy coating is not the only one. However, this type of flooring has many benefits that can be useful for homeowners
By installing an epoxy coatings garage floor, you will be able to increase the value of your property and keep it enjoyable and safe at the same time. The most significant advantage of epoxy coating is that it is durable and requires little maintenance, and it can also be customized to suit your needs and preferences.