How to Protect Your Pool During the Winter
Posted by Brian Burke on Wednesday, October 6, 2021 at 2:01 PM
By Brian Burke / October 6, 2021
Comment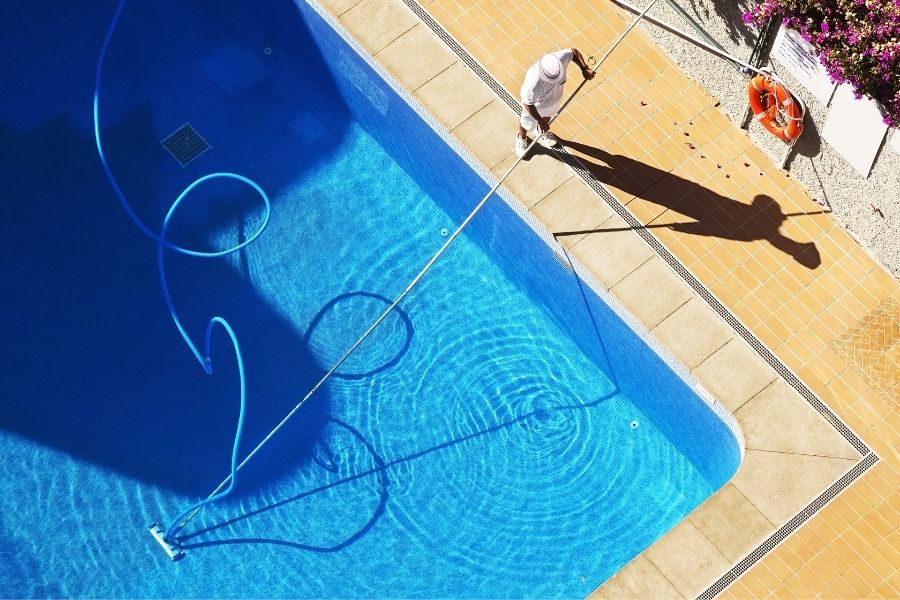 Pools are valuable and highly sought-after amenities that many potential home buyers appreciate. So, if your home has one and you're thinking of selling, it's crucial to know how to preserve its condition throughout the year. This way, you'll maintain the value of your home. Here's how to protect your pool during the winter now that the summer is coming to an end.
Cleaning Out the Pool
The first step will be to drain out the pool so that you can properly wash it. This will allow you to get a good sense of the pool's condition and ensure that the pool tile's longevity remains preserved. If you notice damaged tile, you'll want to have it replaced right away. If the tiles are in good condition, proceed to do a thorough scrubbing. This will prevent any contaminants or organisms from taking root over the winter.
You'll also need to make sure the pool and its components are clear of debris. You can clear out pipes and similar equipment best by using a blower or compressor to get a thorough cleaning.
Protecting the Pool From Hard Freezes
Since the winter can be harsh, your pool may be in danger of hard freezing due to the low temperatures. To prevent this, you'll need to balance the water in your pool. This means that you must ensure the pool's water has five basic components at appropriate levels. These include the total alkalinity, pH, calcium hardness, stabilizer, and total dissolved solids. The pool water should also be below the skimmer. Furthermore, pool antifreeze will help prevent the pool water from freezing throughout the winter.
Getting the Equipment You Will Need
The last step in learning how to protect your pool during the winter is ensuring you have the appropriate protective equipment. The most vital thing you need is a pool cover. This cover serves to protect the pool from debris, weather, and wildlife and fauna that may otherwise enter it. Your pool's pump will also need to run occasionally in subzero temperatures to ensure the water doesn't stagnate and freeze over.