How to Say Goodbye to Your Old Home
Posted by Brian Burke on Wednesday, September 6, 2023 at 5:30 PM
By Brian Burke / September 6, 2023
Comment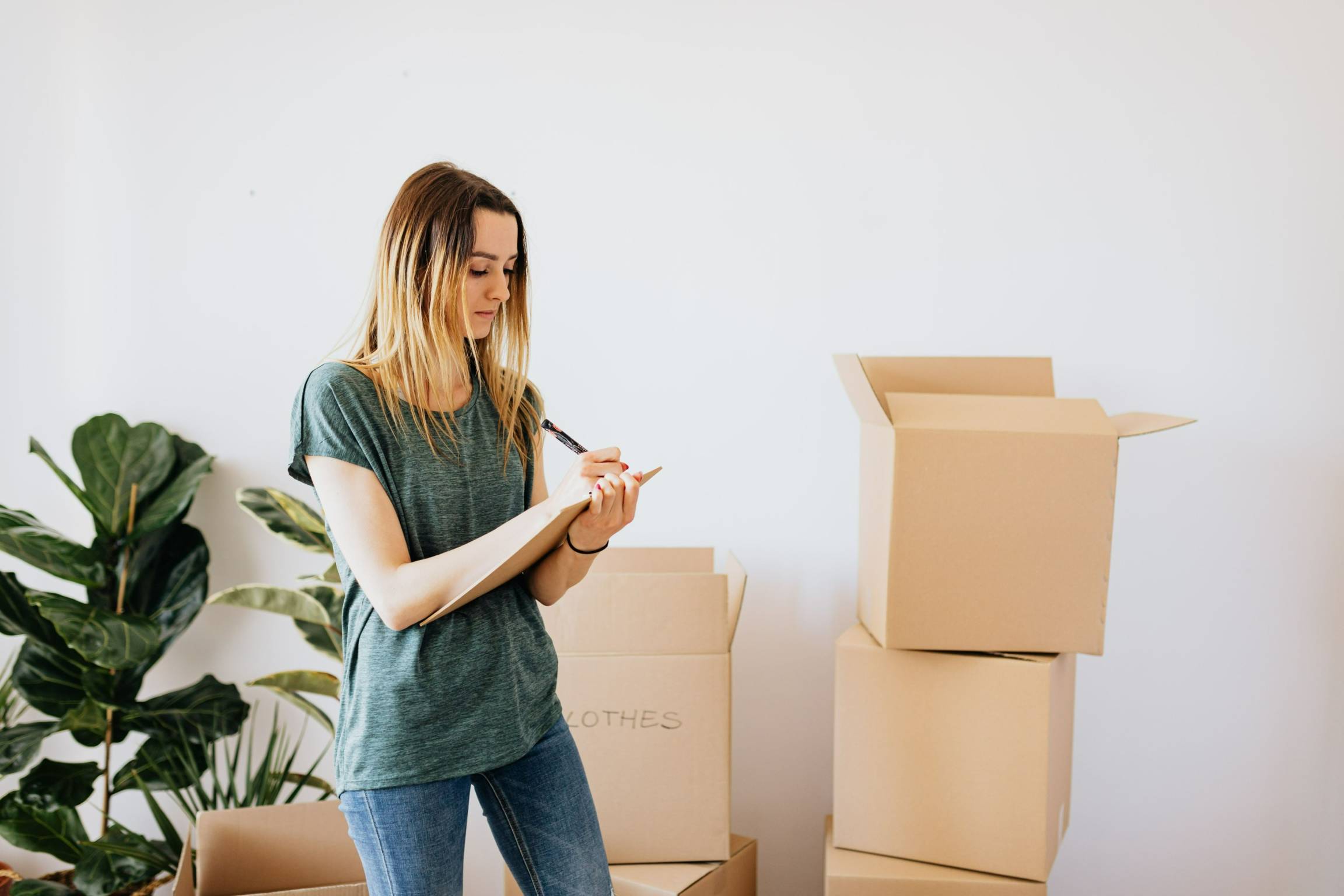 Moving from your old home into a new one can give you a chance to start fresh. However, as excited as you could be to start that new chapter, it can also be hard to let the last one go. If you've lived in your old home for a while, you probably have so many memories and feelings attached to it. It's understandable if you're finding it hard to let go. You don't have to toughen it out. It's okay to grieve, but eventually, you'll have to find a way to say goodbye to your old home and move on. In this article, we'll go over some of the ways you can say farewell to your old home and get ready to move into a new one.
Take Pictures
Are you afraid about losing all the special memories you've created in your old home? If so, having lots of pictures that remind you of your old home can help you keep those memories close to you. So, before you sell your home, make sure to snap a few pictures while you're still living there. Moreover, get your family involved. Instead of taking photos of an empty room, take a photo of your spouse sitting at their work desk in their office. Or, snap a picture of your child watching TV or playing in the yard. Don't make them pose. Try to capture your life in the house exactly as it was. One day, when you're looking at the old photographs, you'll see all the photos of your old home and still feel the warmth inside.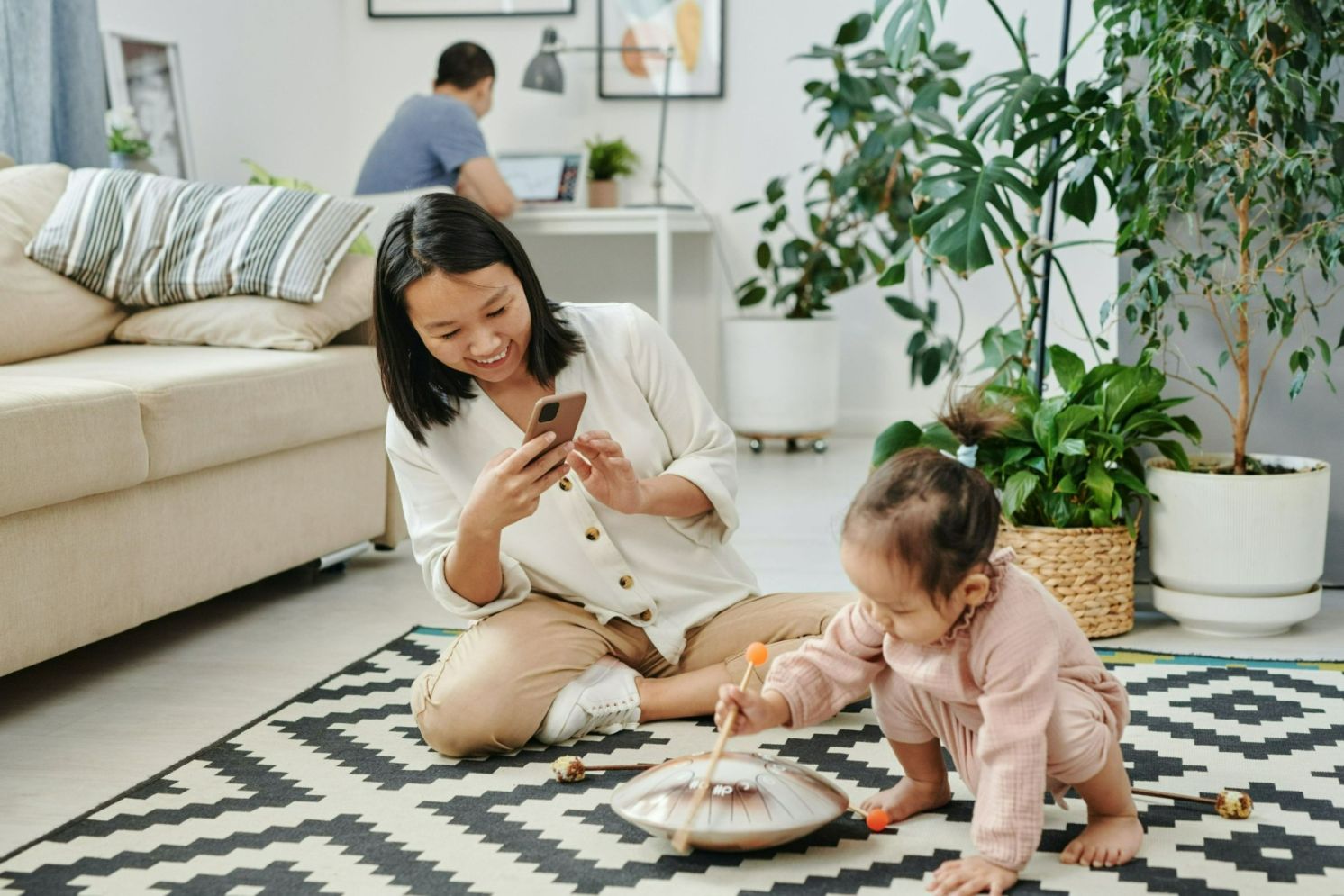 Leave a Trace
If you're not yet ready to say goodbye to your old home, one thing that could help you is leaving traces around the house of your time there. By this, we don't mean you should leave your personal belongings or trash inside the home for the new buyers. That wouldn't be helpful to anyone. Instead, you should consider writing new buyers a welcoming letter. Fill it with a few stories, good wishes, and house tips. Let them know what you and your family loved about the place. Alternatively, you can leave a hidden sign or signature somewhere inconspicuous. Write your name and date at a special hidden spot in your home, and that way, a part of you will always stay in the house.
Take Something from Your Old Home
It may be difficult to say goodbye to your old house and your flowers and plants, especially if you've cared for them for years. Luckily, you don't have to do that, at least not entirely. If you've been working hard and making improvements to the garden at your old home, you probably don't want to mess everything up, but you also don't want to leave it all behind. A good compromise would be to cut a limb from one of your favorite shrubs or dig out a small portion of flowers. Take it with you to your new house and replant it to bring a piece of your old home with you.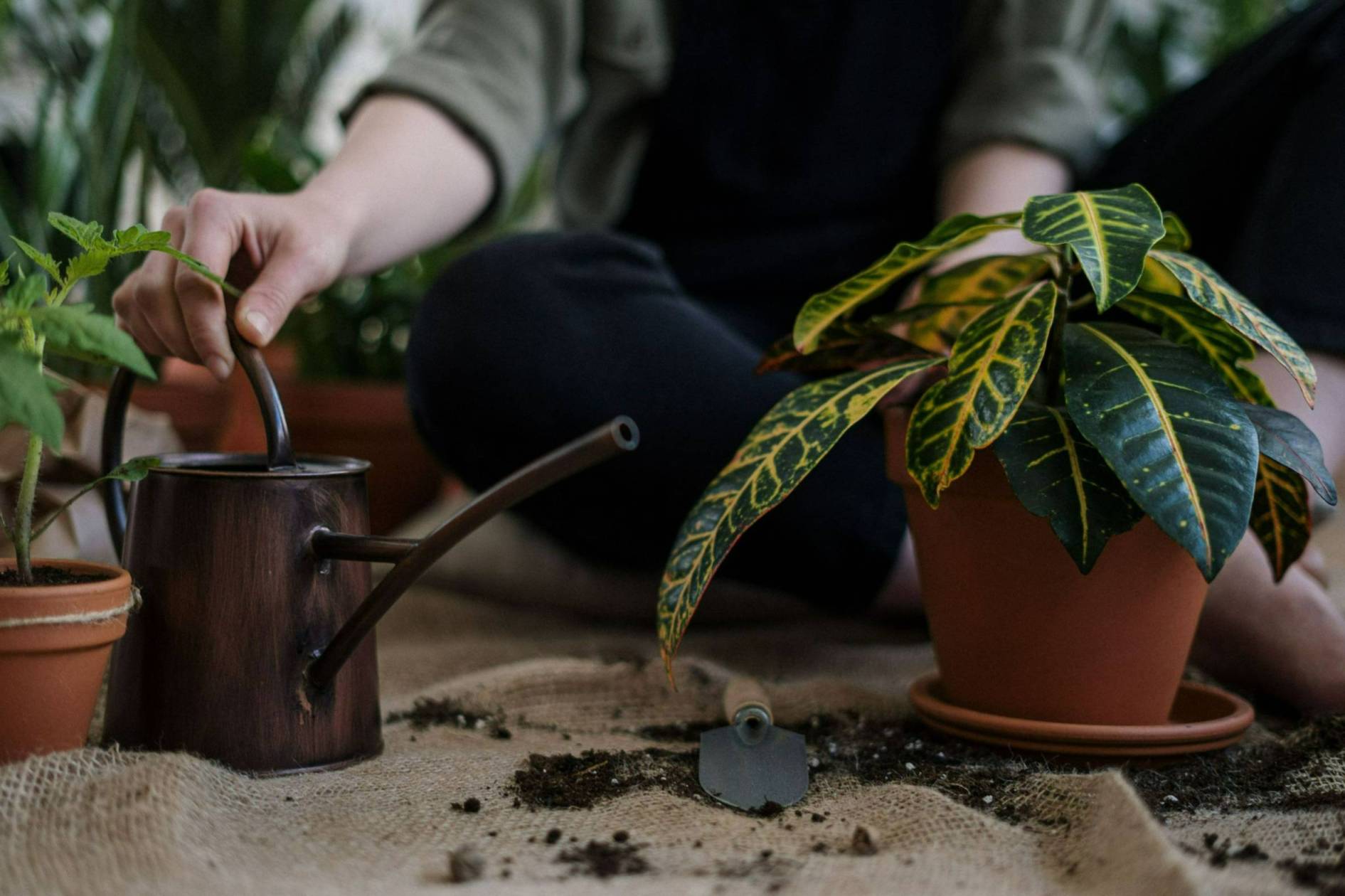 Throw a "House-Cooling" Party
You may not feel like partying only days before the most stressful day (the moving day), but a small and intimate gathering of close friends will go a long way. A house-cooling party can give you a chance to alleviate your moving-related stress. It will also allow you and your closest people to say goodbye to your old home. It doesn't have to be anything elaborate. Just invite a few people over for a drink or two to share all your favorite memories of your old home.
It doesn't even have to be a real party or a rager if you're not into that. For example, you can invite your friends and family to give their farewells while also helping you with moving-related activities. You can organize a packing party or even a yard sale, which is a great way to declutter before the move. It will get all the people who matter to you together, and you'll create one last memory in your old home.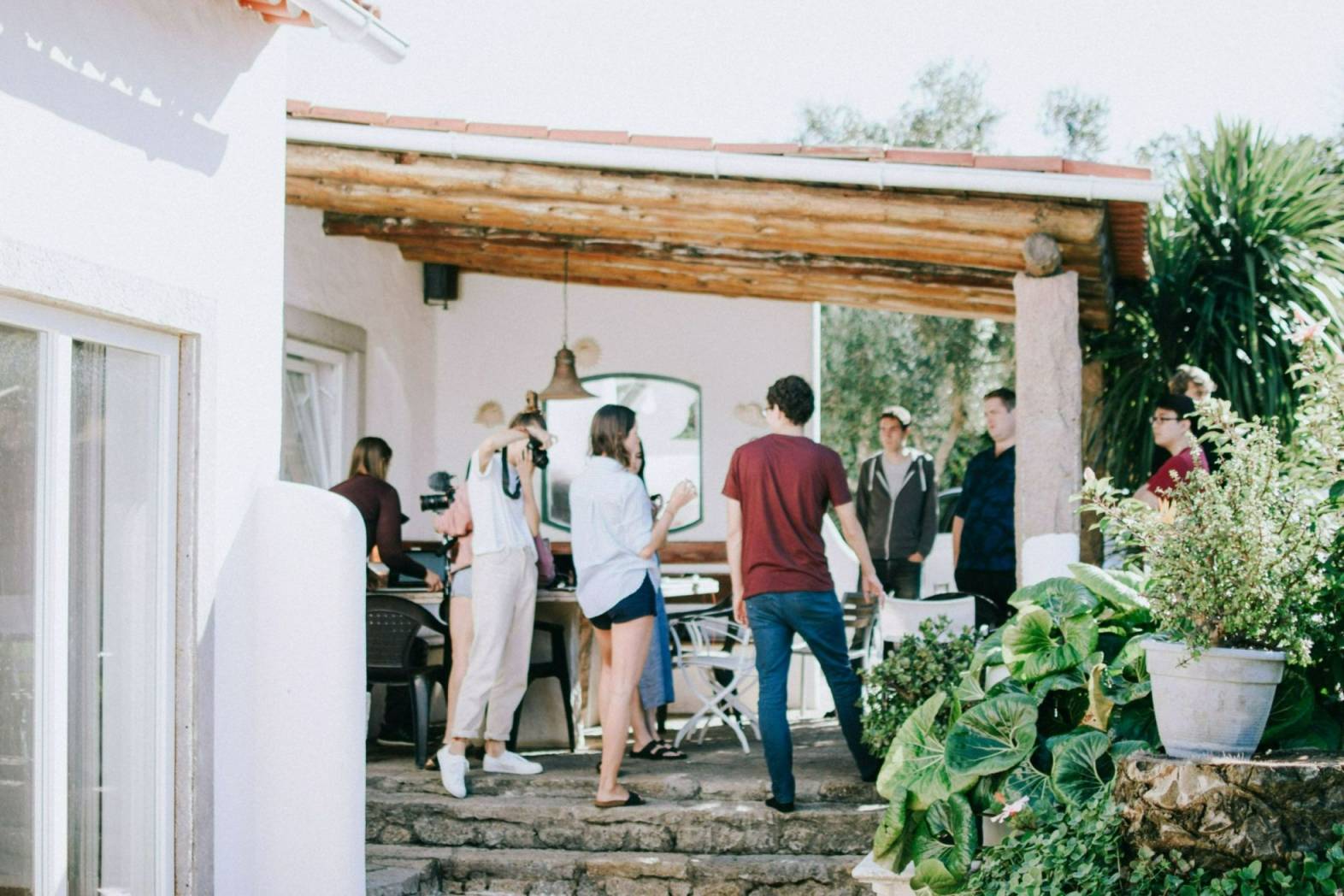 Create a Memory Journal
One of the most treasured ways to preserve memories of your old home is to create a dedicated memory journal. Start by writing about your first experiences in the home. How did you feel when you first moved in? Document the special moments that occurred in each room. Maybe your child took their first steps in the living room, or you hosted memorable holiday dinners in the dining area.
Encourage every family member to contribute. They can share stories, doodles, or even paste photos from those memorable events. Children can be incredibly creative; they might want to draw pictures of their bedrooms or fun events in the backyard.
Over time, you'll find that this memory journal becomes a cherished keepsake. It's more than just a record of events; it's a testament to the growth, challenges, celebrations, and love that your family shared within the walls of your old home. Every time you revisit the journal in your new place, it'll serve as a beautiful reminder of where you've been and how far you've come.
Narrate a Video Walkthrough
While photos capture static moments, videos bring them to life. Before all your things are packed away, consider doing a video walkthrough of your home. Narrate your journey as you go, sharing anecdotes and stories about different parts of the house. This can be especially touching to look back on, as it not only shows the home but also captures the emotions and feelings you had during your time there.
You can make this activity fun by including other family members. Have them share their favorite spots in the home or recount special events. This recorded memory will serve as a dynamic keepsake you can revisit whenever you feel particularly nostalgic.
Say Goodbye to Each Room
Another way to say goodbye is to let yourself feel sad. So, when your home is empty and it's time to go, let yourself stick around for a few more minutes. Go through each empty room in your home to look around and say farewell. Think of all the beautiful memories you've created in each room. If it helps, say those memories out loud to yourself or your family members. Reminiscing about the past and sharing your favorite stories from your old home can help you grieve but also move on.
Focus On the Future
Finally, once you leave, don't look back. After you go through all the challenges of selling a home, finding a new one, and moving, it's time to look forward. Focus on the things in front of you and look at your new home as a chance to start fresh. To have a clean slate. For instance, there must be something that you didn't like in your old home. Maybe it was the decoration in your room or the one piece of furniture that always got in the way. In your new home, you can take what you know and apply it to avoid similar inconveniences. Make your new home truly and unapologetically yours.
In Conclusion
Selling and leaving your home can be challenging, no matter how long you lived there. Home is so much more than bricks and concrete; it's also memories, feelings, and people. The best way to say goodbye to your old home before moving is to let yourself remember all those memories and emotions and celebrate them. Don't push them deep down, and force yourself to move on without reminiscing and grieving what you're leaving behind. It's totally normal to feel sad even if you're moving on upwards; embrace it. Feel it. And then, only when you're ready, go and don't look back.
Contact Kenna Real Estate