HVAC Maintenance Tips To Help You Avoid Costly Repairs
Posted by Brian Burke on Wednesday, April 28, 2021 at 11:31 AM
By Brian Burke / April 28, 2021
Comment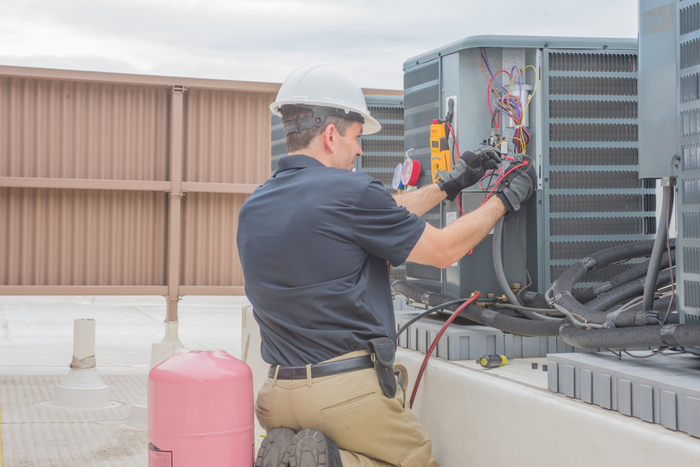 HVAC systems are designed to last for many years. Some HVAC brands are even reputed to function perfectly well into their 20s.
However, no matter how well-built an HVAC system is, it will likely need repairs at some point in its life, especially when it sees heavy usage. After all, your HVAC system is a machine, and machines break down from time to time.
The problem with HVAC repairs is that they tend to be on the pricey side of things.
Minor fixes may not be that expensive, but when critical parts like the compressor or the motor blower are the ones causing issues, you might want to consider buying a new HVAC unit instead. The price tag on a new HVAC unit may not be that much higher than your HVAC repair bill.
HVAC breakdowns may be unavoidable, but if you put a solid heater and AC maintenance plan in place, you can reduce such incidences and prolong your unit's life as well.
Here are some HVAC maintenance tips that will help you steer clear of costly repairs.
Replace Air Filters Regularly
Replacing your HVAC system's air filters is perhaps the most basic maintenance task that you yourself can perform.
Most HVAC professionals recommend replacing air filters every 90 days.
However, if you have pets and wall-to-wall carpeting, and some members of your household have allergies and asthma, replacing air filters after 45 days might be more appropriate.
As much as possible, you should never wait until your filter is covered in grime before replacing it, as all of the accumulated dirt will cause poor airflow, forcing your unit to work harder and make it more prone to breakdowns and repairs.
Let's also keep in mind that dirty air filters lead to higher energy bills, so regularly replacing them should help you avoid spending a fortune on electricity, too.
Clean The Outside Unit
Cleaning the outside unit of your HVAC system is another maintenance task that you can DIY, although it does take a lot more effort and time than simply replacing air filters.
Your HVAC system's outside unit is more exposed to the elements. There will be plenty more dust and debris that could collect around its cooling fins and condenser coils, which puts plenty of strain on your HVAC system.
With a sprayer-equipped water hose, shop vacuum, coil cleaner, and a fin comb, you should be able to clean your outside unit in no time at all.
Ideally, you should clean your outside unit twice a year, once before the summer starts and once in the autumn.
Get Preventative HVAC Maintenance Done Regularly
Personally replacing air filters and cleaning outside units is all good, but your HVAC system will need the touch of a professional to ensure that it's in tiptop shape.
When performing preventative maintenance work, you can expect HVAC pros to do things that include:
Inspect system controls
Check the area around the air intake
Check duct system
Measure refrigerant charge
Clean and adjust the blower
Check electrical components
Check heat strip amps
Lubricate motors and other moving parts
Test thermostat
Check fan, bearings, and belts for tightness
Inspect fuel line connections
Have preventative maintenance done on your HVAC system once a year to keep it in optimal shape.
As mentioned earlier, HVAC breakdowns may be unavoidable. Sooner or later, your HVAC system is going to need repair work at the hands of professional HVAC technicians.
Still, as long as your HVAC system receives proper maintenance, repairs will likely be few and far between, and that's something that every homeowner would want.
About the author
Rachel Watson is the Senior Content Editor of Precision Air & Plumbing, a full-service HVAC, plumbing and home performance contractor operating in Chandler, Arizona. Rachel enjoys yoga and writing articles about how to make home living more energy-efficient and environmentally friendly.