Tips for Improving the Indoor Air Quality of Your Home In the Wintertime
Posted by Brian Burke on Wednesday, October 21, 2020 at 9:03 AM
By Brian Burke / October 21, 2020
Comment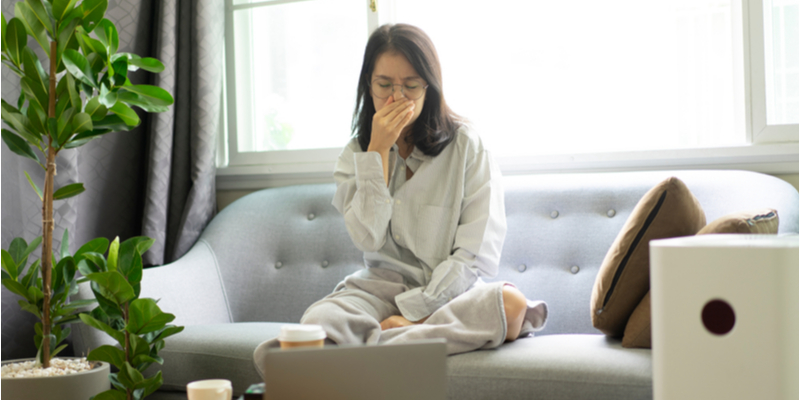 According to the United States Environmental Protection Agency or EPA, the air trapped inside homes is often more polluted than outdoor air. Moreover, homeowners and residents are estimated to spend at least 90% of their time inside their homes. As such, there is more exposure to indoor air than outdoor air pollution.
The poor air quality inside your home comes from several pollutants caused by sources like gas, oil, coal, tobacco products, wood, asbestos-containing materials, damp or wet carpets and rugs, and an unclean HVAC system. These elements, combined with very little-to-no ventilation, increase household members' risks of certain health problems.
The risks are greater in the wintertime when practically everyone would rather stay home, comfortable on the couch in front of the fireplace, than go out to brave the harsh and freezing cold. With all the windows closed (because you do not want the cool breeze to get in), ventilation is at its poorest, and air floats around the house. As such, your home is wrapped in polluted indoor air.
If you or any of your family members have experienced repeated incidents of restlessness, headaches, drowsiness, allergies, flu-like symptoms, and respiratory problems, your indoor air quality may already be compromised.
To improve the indoor air quality in your home this wintertime, here are some tips to consider:
Eliminate or Control the Sources
How do you get rid of a problem? The most effective solution to poor indoor air quality is identifying and eliminating the sources – or controlling them, at least. Some pollutants, such as asbestos-containing materials, can be removed or substituted with safer ones. Others, such as the gas that comes from your stove, can be effectively lowered or controlled.
Tobacco products are easy to eliminate; all you have to do is ban smoking inside the house and within the premises of your property.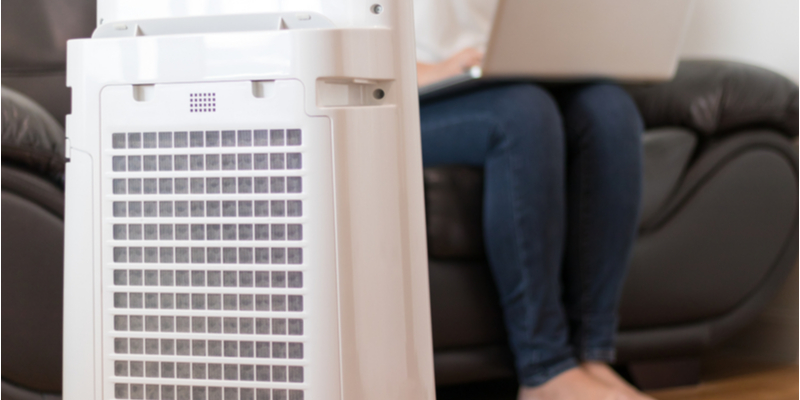 Improve Your Ventilation
Proper ventilation is another solution to your indoor air problems in the wintertime. You should open your windows at least once a day for several minutes to allow indoor air to go out and the cold winter air to get in. To increase the rate of ventilation, turn on your window fans and air conditioners. Just make sure that the vent control is kept open throughout the process.
If your bathroom and kitchen have exhaust fans that blow externally, turn them on as you open the windows so that pollutants or contaminants float outdoors.
In case you do not have one yet, installing a good HVAC or ventilation system is also recommended. Ask your provider about heat recovery ventilators or HRV and energy recovery ventilators or ERV. HRV allows fresh air into your home, while ERV is recommended for houses with humidity problems.
Get an Air Purifier
Having an air purifier is also good protection against poor indoor air. Although these cleaners cannot eliminate gaseous contaminants, they effectively remove hazardous particles in the air inside your house.
Find an air purifier with high air circulation and collector rate to ensure that it efficiently collects and cleans or filters indoor air pollutants.
Other Solutions
Here are other things you can do to improve your indoor air at home during the wintertime.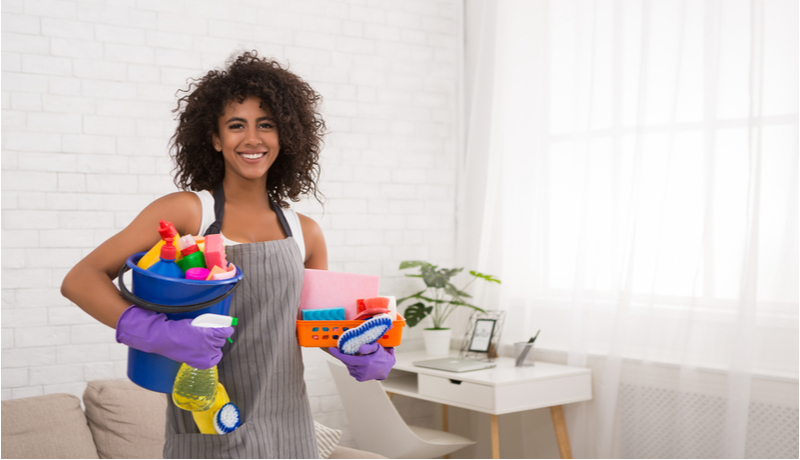 Regularly clean your home
Dust off and vacuum all the areas in your home, from the big main rooms to the smaller ones. Be sure to include the furniture in every room.
Carpets and rugs should be regularly cleaned as well. Anything or any area in your home that easily gathers dust and other allergens should be efficiently cleaned at least once a week (the more frequent, the better).
Pay more attention to the bedrooms because these areas are often abundant in dust, dust mites, bed bugs, and other allergens. The air that floats around as you sleep may already be polluted.
Regular HVAC maintenance
Schedule your HVAC maintenance at least twice before winter – first in the spring season – for cooling; and the second in the fall, for the heating components, and in preparation for the winter season.
Improving the air quality inside your home should be a year-round task. However, extra vigilance and care are needed in the wintertime because you're more inclined to stay home the whole day, with the ventilation close to zero.
About the Author
Sara Olsen is the Content Marketing Manager of Emergency Air, Arizona's premier HVAC repair and service company with NATE-certified technicians and the best HVAC service in the quickest time. When not writing articles, she makes the most of her time with her family and gives back to the community