Navigating The Luxury Real Estate Market Insider Tips For Smart Buying
Posted by Brian Burke on Friday, August 11, 2023 at 5:33:04 PM
By Brian Burke / August 11, 2023
Comment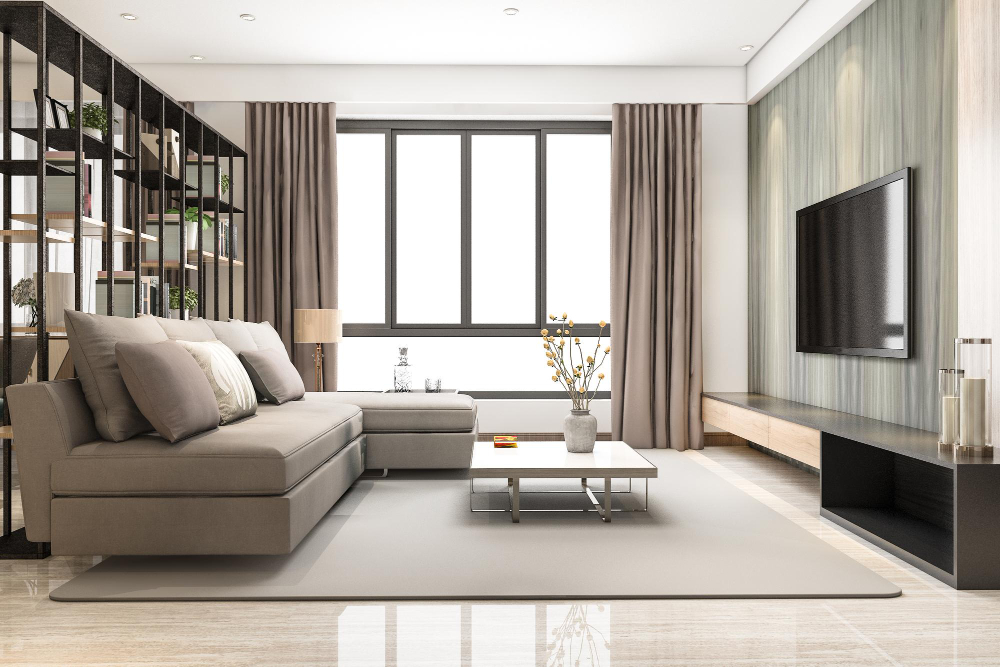 In the world of luxury real estate, purchasing a property goes beyond just buying a home. It's an investment in a lifestyle, reflecting your tastes and your place in the world.
The allure of prestigious neighborhoods, upscale amenities, and top-tier architecture is undeniable. However, venturing into the luxury real estate market can be tricky.
To make the process easier, here are some insider buying tips to help you make the best decision:
Know Your Must-Haves And Deal-Breakers
Before looking at listings like those from CB Pacific Realty, prioritize your desires and set clear boundaries. Here's what to consider:
Functionality vs. Luxury: While a home theater or indoor pool might be appealing, think about the daily functionality of a home. Do you need ample storage, office space, or multiple guest rooms?
Amenities: Does the property need to be in a gated community with 24/7 security or near a golf course or private club?
Architectural Preferences: Do you have a specific style in mind, such as modern, colonial, or Mediterranean? Recognizing your particular tastes can make a difference when comparing properties for sale.
Environmental Factors: Consider factors like ocean proximity, which could entail additional maintenance due to salt or properties in potential flood zones.
What makes a home high-end may vary widely depending on your preferences. By distinguishing between your must-haves and the features you're willing to compromise on, you streamline your search, enhancing your chances of finding the ideal property.
Research The Area Thoroughly
Location plays a pivotal role in luxury real estate. Understand the neighborhood's dynamics, including its security, cultural vibe, and connectivity to essential services.
Cultural vibe refers to the distinct feel and character of a neighborhood or area that's shaped by its history, people, and traditions. For instance, some areas may be known for their vibrant arts scenes, hosting numerous galleries, theaters, and live music venues.
Also, investigate potential community events, local amenities like parks or elite clubs, and the caliber of nearby schools. Such insights ensure your investment goes beyond just the home, encompassing a vibrant, safe, and enriching environment.
Work With A Specialized Agent
The luxury real estate market isn't your regular housing market. It has its own set of rules and nuances. Collaborating with a luxury-focused agent is invaluable due to the following:
Access To Exclusive Listings: Many luxury homes aren't listed publicly. Such agents can provide entry to these exclusive offerings.
Network And Connections: These agents have built relationships with other agents, sellers, and industry insiders. Their network can give you an advantage when looking for or negotiating a deal.
By teaming up with a specialized agent, you're getting access to properties and a wealth of experience and insider knowledge. Their expertise can guide you through the complexities of the luxury market, ensuring you get value for your investment.
Verify Everything
Appearances can be deceiving in the luxury sector. However, don't take everything at face value. Ensure you validate any assertion about the property, whether it concerns its size, age, and or construction materials.
Always Negotiate
While it's easy to think that luxury properties have fixed prices, there's always room for negotiation. Even in high-end markets, sellers have reasons for selling, whether it's downsizing, relocating, or financial motives. These underlying reasons can give you an edge during negotiations. You'll be surprised what a little back-and-forth can save you.
Look for properties that have been on the market for a while. Sellers of these homes may be more willing to negotiate the price, especially if they're motivated to make a quick sale.
Take Your Time
Don't rush the buying process. The luxury market boasts many unique properties, each with charm and appeal. Sifting through these options with a discerning eye is crucial, ensuring you don't settle for something less than perfect.
Remember, you're not just buying a home but investing significantly in your future. Taking your time guarantees you'll find a property that perfectly matches your vision and aspirations.
Conduct A Home Inspection
Even the grandest of homes can hide unexpected issues. Don't be swayed solely by the property's luxury status. Here's why a professional home inspection is essential for luxury home buyers:
Discover Hidden Issues: High-end finishes might dazzle the eyes, but what lies beneath? A home inspection can reveal problems like structural issues, outdated electrical systems, or hidden water damage.
Financial Protection: The cost of repairing luxury homes can be substantial. Identifying potential issues early on helps you negotiate repair costs with the seller or even reconsider if the property is worth the investment.
A detailed home inspection ensures your purchase is aesthetically pleasing and structurally sound. So, make sure to pay attention to this when buying a home.
Conclusion
Navigating the luxury real estate market requires patience, knowledge, and connections. Although the stakes are high, so are the rewards. With these insider tips, you're better equipped to find a luxury home that resonates with your aspirations and lifestyle. Happy house hunting!
The content relating to real estate for sale in this web site comes in part from the Internet Data eXchange ("IDX") program of METROLIST INC® Real estate listings held by brokers other than Kenna Real Estate are marked with the IDX Logo. This information is being provided for the consumers' personal, non-commercial use and may not be used for any other purpose. All information subject to change and should be independently verified. Click here for the full Terms of Use.