Powerful Ways You Can Protect Your Home From Severe Weather
Posted by Brian Burke on Monday, September 19, 2022 at 3:25 PM
By Brian Burke / September 19, 2022
Comment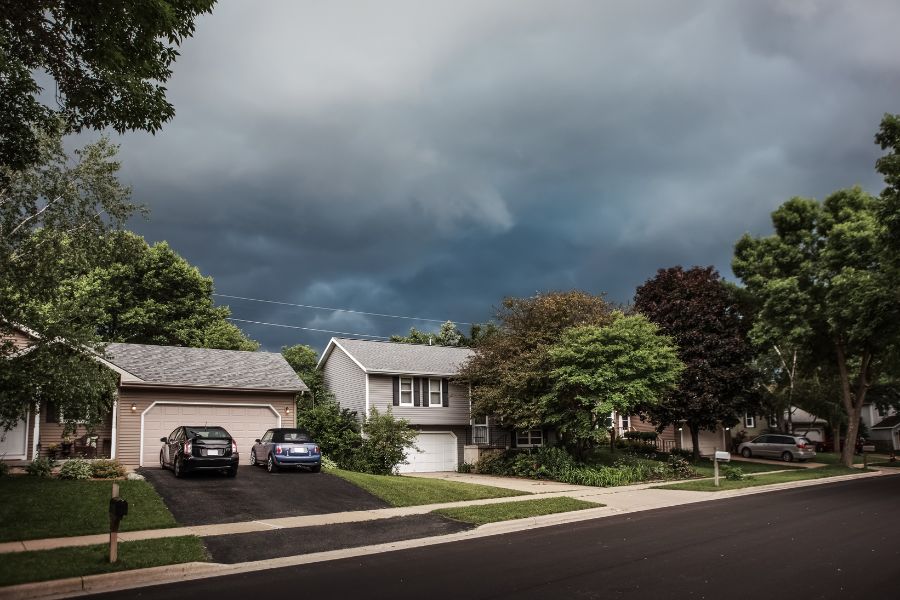 In some cases, light rainfall can be a calming experience if you're somewhere cozy watching from afar, but heavy storms are a bit more intense. Our homes protect us from bad weather, so they must be accurately designed with your local climate in mind.
If you're unsure of your current storm protection or want to improve that protection, take a look at the guide below, assess your home, and choose the right path forward. This list will show you some of the most powerful ways you can protect your home from severe weather.
Use Strong Defense Materials
Storm shutters are a common form of defense against severe weather. These shutters protect windows from incoming debris, so be sure you're buying high-quality sets when installing them at home. In addition, roofs are prone to storm damage, depending on their materials.
There are many different types of residential metal roofs, and one thing they all have in common is a long life span. So if you want better protection against severe wind and the debris it carries, consider installing a strong metal roof that will withstand such hazards and more for many years.
Make Swift Repairs
Putting off home repairs is understandable in certain situations due to the scheduling, cost, and other factors. However, if you live in an area prone to heavy storms or storm season is approaching, it's time to fix any issues that may be substantially impacted by the weather.
For example, if you're putting off patching up a hole in the roof, complete it before heavy rain arrives and causes severe water damage. Likewise, make any last-minute patch-ups to the windows, walls, and doors to ensure no rain can seep into your home and snowball into even bigger problems.
Secure Loose Outdoor Items
As mentioned above, storm shutters and strong roofing help prevent damage from debris thrown by the wind, such as tree branches. That said, there is a way to reduce the debris flying around your home. Trimming and disposing of tree branches is a great way to prevent those branches from becoming airborne during a storm. If your roof isn't carefully designed to withstand incoming debris, tree branches can puncture the surface during windy storms.
Another effective way to protect your home from severe weather is by securing outdoor décor and furniture when storm warnings arise. From umbrellas to chairs, anything in your yard that can become an airborne hazard should be brought indoors or secured elsewhere until the storm is over. Create a safer home with these tips so you can have more peace of mind during harsh storms.