Reasons For Colorado Homeownwership
Posted by Brian Burke on Monday, February 2, 2015 at 12:02 PM
By Brian Burke / February 2, 2015
Comment
Reasons to Own Your Own Home in Colorado
It's surely everyone's dream to own their own home. If instead they live in rented housing, this is probably more because of limited resources or a need to move with their jobs. However, the dream will still be there, which is deep within the American soul: the dream of your own piece of land, which can be handed down through the generations. Buy a home in Colorado and you are three-times blessed—by the realization of that dream, by the many practical advantages of home ownership, and because Colorado is consistently ranked high among the best places to live in the U.S., with a wonderful climate and relaxed, outdoor lifestyle.
Get a Financial Advantage by Owning in Colorado
Owning your own home gives you a financial advantage over renting. Interest payments and property taxes can be deducted from your taxable income, which can begin as soon as you've closed the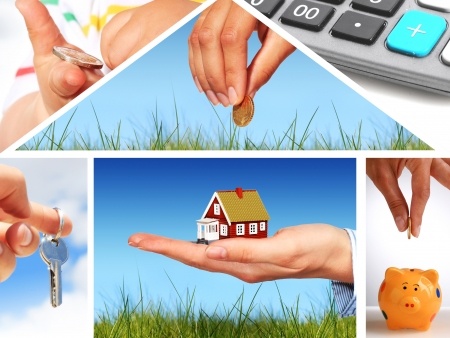 deal. Just go to your HR or payroll department, which will register your change of circumstances and alter your tax deductions immediately. Every time you make a mortgage payment, you are really adding to your savings in the form of equity in the property and getting closer to the day when you own it outright. Homeowners in Colorado have on average a net worth, including the value of their property, 36 times that of people living in rented property. Since the financial crisis home ownership has declined, although rents, particularly in Denver, Colorado, have risen enormously. People become trapped in rented property, while beyond their front door it's a buyer's market, with reduced demand and foreclosures forcing property prices down.
If you are looking for a bargain-priced Denver home, even in the more desirable areas such as Littleton, Centennial, Highlands Ranch or Lone Tree CO, you can find foreclosure homes, bargain fixer-uppers or good deals on new construction homes. However, while the market has been opened up by the financial crisis, getting a first foot on the property ladder is not looking easier as the price of a typical starter home has increased. Alternatives to the typical family-sized detached home should be explored, such as condominiums or older homes that need some work. Although it can be difficult to find a property you can afford and you might feel daunted by the financial responsibility, especially if you have a young family, property remains the most secure of investments.
Colorado Home Ownership
Home ownership gives you a greater incentive to look after the property, which will ensure it is a good long-term investment that will increase in value. The effects of inflation on property prices and incomes means your mortgage payments become cheaper over time in real terms, making home ownership increasingly easy on your pocket and freeing up more disposable income. In time, you can easily consider moving to a larger home or a more expensive location. Home ownership gives you choices in life. It gives you a sense of being in control, you can modify the property according to your own tastes or needs, and it strengthens your ties to the community.