Seven Things to Do To Make Your House Winter-Ready
Posted by Brian Burke on Wednesday, October 27, 2021 at 10:05 AM
By Brian Burke / October 27, 2021
Comment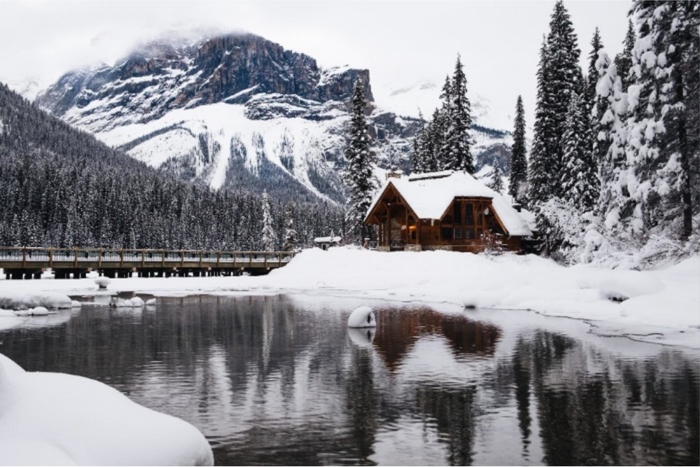 When people think about winters, they think about the Christmas holidays and happy New Year fireworks. Checking your vents and insulating your water pipes comes way after. But everybody knows the importance of preparing your house for the winters.
It can get quite cold in some regions, making life difficult if the proper precautions are not taken beforehand. Here are some steps you should take to ensure cold weather does not ruin your holidays!
1) Inspect your furnace
It is very important to have your gas or electric furnace inspected annually. Some people might ask why they should spend $90 just to be told that their furnace is working completely fine? Well, the answer is simple. It is important because you will have to spend more than this if your furnace breaks down in an emergency while it is freezing outside.
Over time, dust can accumulate in furnaces, and air passages might become blocked. The furnace might also have gas ignition problems that might be undetectable until it breaks down.
2) Trees must be trim
During the summers, it's a beautiful sight to have tree branches looming over your house and lawn. But during the winter, it can become an issue. Ice and snow can weigh down the branches which may hit and damage property. You should trim all the trees before winter arrives.
3) Insulate the water pipes
Pipes that get frozen during the winter can burst, causing damage to property and requiring a lot of money to fix. Water pipes outside or those exposed to cold temperatures inside your house are most likely to freeze and expand, which will create a huge mess if they burst from the building pressure. To avoid all of this hustle, you should insulate your water pipes to keep them warm.
4) Install door draft blocks
Traditional homes have ill-fitted doors that allow cold air to escape into the house through the door frames. This leads to an increase in energy consumption. Utility Bidder recommends installing a simple door draft block to decrease your electricity bill as it prevents cold air from entering your house. It insulates all entry points and keeps your house warm.
5) Inspect your vents
Vents should be kept clear and open because they are responsible for circulating warm air inside your house. This is why it is important to get your vents inspected for any blockage that impedes airflow.
6) Exterior fittings should not be loose
If you have any exterior fittings such as siding, shutters, or other additional fittings that have become loose with time and use, you should tighten them before winter arrives. Ice, strong wind, and snow can strip them off from their attachment.
If you have siding, shutters, or other additions to your home that are growing loose with age, make sure they're tightened up before freezing, and blistery weather moves in. Strong winds and ice can strip them right off the premises.
7) Get a plastic winter insulation kit
If you are on a budget and cannot get drafts for your window frames, you can go for the plastic winter insulation kit, which is a more economical and cheap option. The kit is easily available at any hardware store. The plastic prevents cold air from entering the house.