The ABCs Of Cleaning Your Floors To Increase Longevity
Posted by Brian Burke on Tuesday, March 9, 2021 at 5:23 PM
By Brian Burke / March 9, 2021
Comment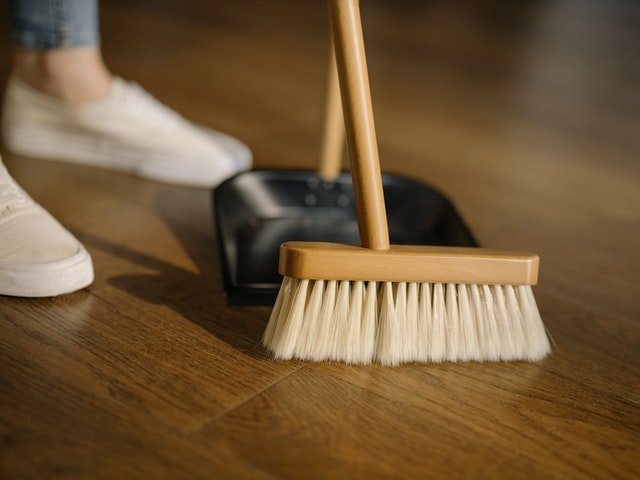 The longevity of a floor is determined by installation and cleaning. After installation, it is up to the homeowner to ensure that the floor serves for a long time. No wonder, then, that Americans spend six hours every week cleaning their home, according to a study by the American Cleaning Institute. Bear in mind that your home floors will determine your property value: if the floor is damaged, then your house will not fetch its top price when you decide to sell. That is why you must ensure that you use the right cleaning products and equipment to clean your home. There is a wide variety of floors, including, laminate, vinyl, concrete, tile, wood, and natural stone. Each of these requires specific cleaning products and instruments to ensure that it lasts a long time.
Cleaning Hardwood Floors
If you have hardwood floors, you need to take excellent care of them, as they can easily be damaged by water and chemicals. It is not advisable to use water on a wax finish or untreated wood floor, as water will damage the floor. The water will soak into the wood and can cause mold to grow or wood rot. If you have a wax finish, you need to sweep, dust and mop it, and vacuum regularly. This will ensure that it serves you for a long time. If you have a polyurethane finish on your floor, use neutral soap or vinegar mixed in water to clean it. It is advisable to use a microfiber mop or cloth to ensure that you do not leave lint or streaks on your floor.
Cleaning Laminate Floors
Laminate home floors are made to look like hardwood floors. If you have a laminate floor, you should be very careful when cleaning it, as water can destroy it. A damaged laminate floor will lower your property value, and it will be challenging to find buyers when you decide to sell. Ensure that you do not use liquids or polish to clean your laminate floor, as they get under the boards and reduce their longevity. You can use a steam mop for laminate as long as this is done very carefully - otherwise, the moisture will damage the floor. To clean it, dry mop, and vacuum it regularly. You can also use a damp cloth to remove stains.
Cleaning Tile Floors
Tiles can be expensive to install but easy to clean. All you need to do is mix water and vinegar, and spray the solution on the floor while wiping it with a microfiber cloth. It is not advisable to use large amounts of water and harsh chemicals, as they can damage tiles and caulking. Cleaning products like bleach, wax-based cleaners, or oil-based cleaners can seep into the tile and damage it. Do not use harsh cleaning tools like steel wool, as these will scratch the surface and ruin the floor. If you have a glazed tile floor, avoid cleaning products that have colors.
Cleaning your floor ensures that it maintains an as-new look, and serves you for a very long time. The right cleaning products, equipment, and methods will enhance floor longevity and durability. They will also ensure that your property value does not drop, and you get an excellent price when you decide to sell.