The Difference Between Long and Short-Distance Moving
Posted by Brian Burke on Friday, January 27, 2023 at 1:01:27 PM
By Brian Burke / January 27, 2023
Comment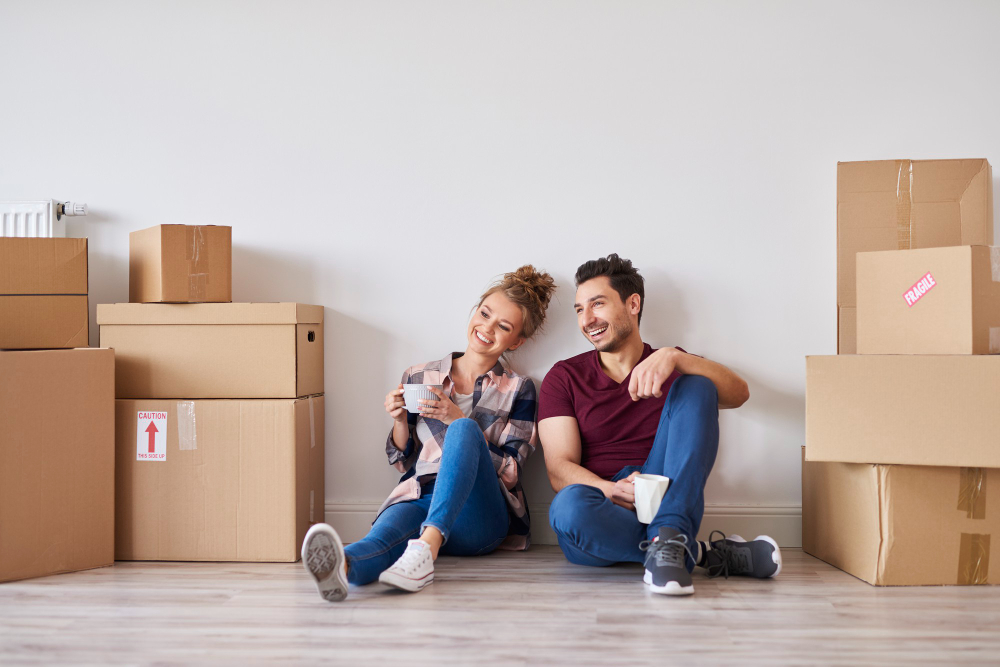 Moving can be a stressful experience if you aren't prepared or don't know who to entrust with your move. Many movers cannot tell the difference between long and short-distance moves. To cut costs and choose a reliable moving service, you should understand the different elements involved in long-distance and local moves.

Definition of a Long-Distance Move vs. a Short-Distance Move
The definition of a long-distance move varies depending on the company and where you are relocating. Typically, a move that exceeds 400 miles or is out of your state is classified as a long-distance move.
On the other hand, a local move is under 100 miles. If you exceed this distance, your move will be considered intrastate. This is a middle-ground categorization, meaning it is neither a local move nor a long-distance move.
Middle-ground categorization is used in bigger states like Texas and California. In these states, you can drive hundreds of miles within state lines. However, when you cross state lines, even if it is one block away from your home, it is a long-distance move.

Calculating the Price of a Long-Distance Move
Long-distance and local moves can be further distinguished by how movers calculate prices. When a long-distance moving service is setting the price for your move, they will consider the following factors:
● The stuff you have
● The movers required
● The truck size and gas required for the move
● Any specialty items, like pianos, that will require special equipment
● Whether you need storage in transit
● Any additional liability and insurance coverage
● Complex entry points
● Packing services

Calculating the Price of a Local Move
Estimating the cost of a local move is much simpler. The price of a local move is based on the number of hours the move will take, and the movers required.
The local moving service will also determine whether there are any special requirements. For example, the mover may have to come with a dolly to move a piano. Additionally, local movers will charge you for packing and unpacking your house.

Advantages of a Long-Distance Move
One of the notable advantages of hiring local distance movers is you will get a written estimate of the moving expenses. Many local movers give you an oral statement.
However, long-distance movers should give you a written estimate to help you identify the services you are paying for before you start planning the move. This way, you can determine some of the benefits you can do without to cut on moving costs.
Another advantage of long-distance moves is that the cost by weight and size is cheaper. Long-distance moves involve the use of big trucks and haulers. This helps minimize the cost of moving. Therefore, you don't have to take several trips with more than one truck. You can move all your items with one large truck.

Advantages of a Local Move
With a local distance move, the main advantage is cheaper distance costs. When a mover charges by mileage, they significantly reduce your moving expenses. Also, if you are relocating to a place that is a few kilometers, you will not pay additional charges for out-of-zone moving.
One of the other reasons many people prefer local moves is because they are familiar with their surroundings. Furthermore, there is no need to change workplaces or schools. This makes it easier to settle down in a new neighborhood.

Tips on Preparing for Long-Distance Moves
You should first consider updating your documents when preparing for a long-distance move. For example, you need to update your driver's license. Research what you need to update before your move.
Another critical consideration for long-distance moves is labeling and packing your boxes. Your items may most likely be stashed in a truck with stuff belonging to other families. Therefore, to avoid your belongings from being dropped off at the wrong address, you should label every box with your name and contact details.
Lastly, you need to pack your items carefully to avoid damage. For example, fragile items should be wrapped in bubble wrap. They should be labeled "fragile" and kept together to ensure the movers handle the boxes with care.

Tips on Preparing for Local Moves
One of the tips for a local move is to prepare your new home before moving day. This may include painting and cleaning. Also, consider setting up rooms beforehand. For example, you could get some toys or construct an animal habitat to save the stress of a grumpy child or pet.
The other important consideration is your booking time. The ideal time of year for a local move is after the summer season. It's also cheaper to move on weekdays. Research the busiest moving seasons and days to help you avoid high moving costs.

In Conclusion
One of the best ways to prepare for relocation is to determine whether to hire a long-distance or a local mover. Ensure you compare the quotes of different moving companies to help you get the best possible moving price.