The Main Differences Between Mobile and Tiny Homes
Posted by Brian Burke on Friday, March 10, 2023 at 6:48:12 AM
By Brian Burke / March 10, 2023
Comment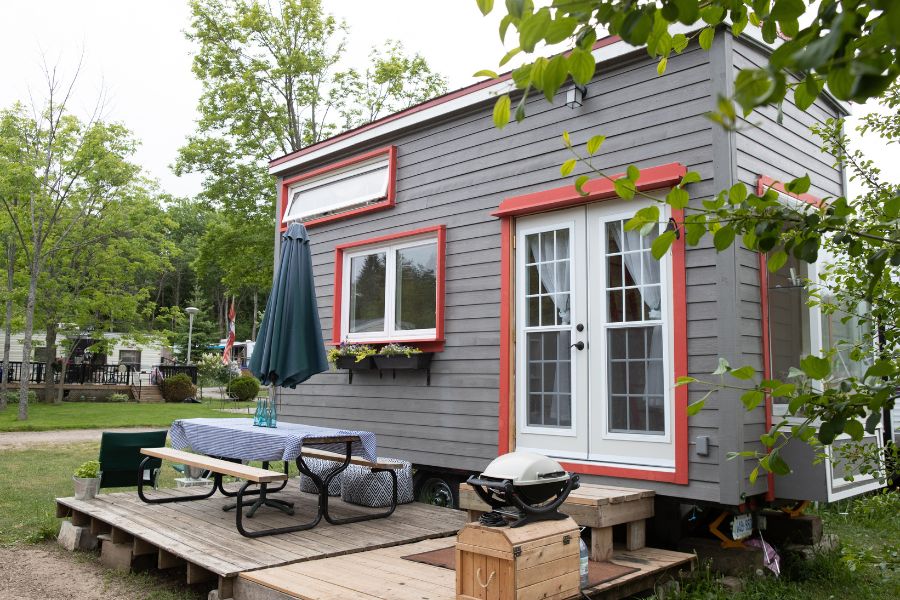 Some potential homeowners want to find different housing options than an apartment or a traditional home in the suburbs. It's always a good idea to explore and see what types of real estate options are available, and some of the more popular options right now are tiny houses. Before investing in one of these options, it may be a good idea to consider the main differences between mobile and tiny homes to see which one is a better investment for your needs.
Size and Layout
The most noticeable difference between the two styles of homes is that tiny homes are, as the name suggests, relatively small. Most tiny homes have floorplans ranging from 100 to 400 square feet, while mobile homes can be between 600 and 1300 square feet, depending on if it's a single or double-wide home. Because of the size difference, mobile homes offer much more storage and furniture layout options.
General Investments
One of the main differences between mobile and tiny homes is their cost. On paper, mobile homes are traditionally less expensive, costing homeowners up to five times less per square foot of living space. While initial investments are higher when moving into a tiny home, the cost of comfortable living may balance out.
Tiny houses typically have much lower utility bills than mobile houses, so homeowners pay less per month. Additionally, many tiny houses are newer, keeping them in good condition with little need for renovations or maintenance to move in. However, there are many things about mobile homes that first-time buyers should consider, especially when looking to buy an older home, such as a poorly installed bathtub. Little issues like this could make a mobile home a larger expense in the long run.
Regulations and Registration
A mobile home is easy to register and set up as a fixed residential address. In many cases, homeowners can rent a lot in a designated housing district. However, because tiny houses are smaller, they often fly under the government's radar, and it can be more challenging to follow state or county regulations when registering yours as an official residence. Before investing in a tiny home, it may be a good idea to check your local government laws and procedures to ensure this is a viable option for you.
Contact Kenna Real Estate for more information on Tiny Homes