the most reliable air conditioning systems available in the market
Posted by Brian Burke on Tuesday, September 25, 2018 at 2:09 PM
By Brian Burke / September 25, 2018
Comment
The Ultimate List of the Most Reliable Air Conditioning Systems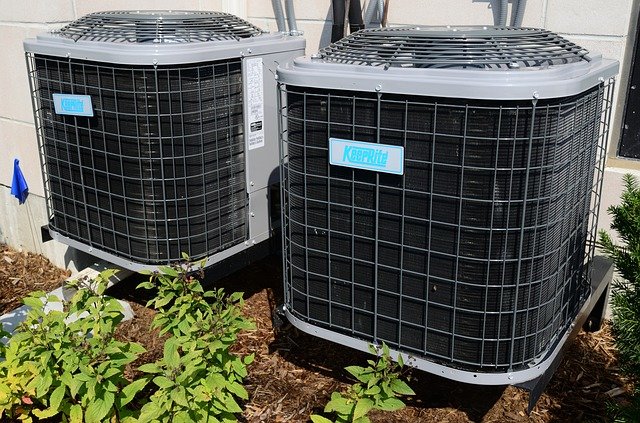 So you have finally found a home that you like. You like the overall design, the interior, the fixtures, and its proximity to good schools and commercial establishments. The only thing that's stopping it from becoming the perfect home for you is its air conditioning system. More often than not, the AC systems that come with an existing home have already some years behind them. While AC systems are built to last long, some of those that come with a house are already old enough to be near the end of its rope.                           
Then again, because you love the house so much, you wouldn't let an aging air conditioner get in the way of acquiring it. You tell yourself that you can always buy new AC unit online, so you proceed with the transaction and immediately turn your thoughts to getting a new AC system for your new home 
To help you in that regard, here is a list of the most reliable air conditioning systems today.
Carrier
Carrier has been churning out one top-notch AC unit after another since its founding in 1915. Its air conditioners are quite durable. Their outside units hold up well against the elements because of its innovative WeatherArmor protection. They're also energy efficient, particularly its Infinity series. One standout is the Carrier Infinity Series 24ANB1, whose Seasonal Energy Efficiency Ratio or SEER reaches up to 21.
Amana
As far as efficiency goes, Amana is near the top, as AVXC20, one of its top units, has a SEER of up to 24.6. One of the most amazing things about Amana units, however, is the lifetime warranty the company offers for its most efficient models. Amana central air conditioning units are also quieter at 70.3 decibels, below the industry standard of 71.25 decibels.
Goodman
Goodman is the company that owns Amana, but the former's AC units have lower price tags than the latter. And while models like the Goodman DSXC18 are not as efficient as its Amana cousins, Goodman products still have SEER ratings that are comparatively low. Goodman AC systems are also durable and carry a lifetime warranty.
Lennox
Lennox manufactures the Dave Lennox Signature XC25, which has the distinction of being one of the quietest and most efficient air conditioning units in the world today. The XC25 can achieve a SEER of 26, and is very quiet at 59 decibels. With this system, you have the option to use Lennox SunSource solar panel modules that will power it.
Trane
Consumer reviews have been very kind on Trane's XV20i model, which is even quieter than the Lennox XC25 at 55 decibels. With a SEER of up to 22, it's also very efficient. You can also control this unit using your smartphone.
Rheem
Rheem air conditioners like the Prestige Series RASL-JEC may have a SEER rating that is lower than some of its competitors, but they are still so much better than older-generation air conditioners. The Prestige Series RASL-JEC is also loaded with neat features like on-demand dehumidification, which comes in handy if you live in an area with a more humid than usual climate.
Bryant
The SEER performance of Bryant AC units may not be as high as the other brands on this list, but Bryant is still considered as one of the more reliable manufacturers today. One Bryant model that is making waves is the Bryant Preferred Series 127A, which boasts of excellent design features like the DuraFlow louvered grille and the DuraGuard weather protection that give it a reputation for durability.
Heil
Heil products are known for their durability. One of its top models, the QuietComfort Deluxe 19 Air Conditioner with SmartSense, has a tight wire grille as well protective corner posts that make it stand up well to the punishment by the elements. Its energy efficiency is also decent at 19 SEER, and its performance quiet at 56 decibels.
Tempstar
Tempstar air conditioners are fairly efficient, with units like the Deluxe 19 Air Conditioner with SmartSense having an efficiency rating that reaches up to 19. While it's not as efficient as some of its competitors, it's quieter than most of them with a sound output of as low as 56 decibels. It can also withstand debris and bad weather thanks to its tight wire grille and protective corner posts. It also features a communicating system that allows you to access it via Wi-Fi.

The systems listed above should give you an idea which air conditioning system to go for. You should, however, do more research to make sure that you'll get the right AC system for your new home.
 Find out which of the most reliable air conditioning systems available in the market today will be the best fit for your home.