The Pros and Cons of Living Near the Beach
Posted by Brian Burke on Saturday, October 23, 2021 at 10:31 AM
By Brian Burke / October 23, 2021
Comment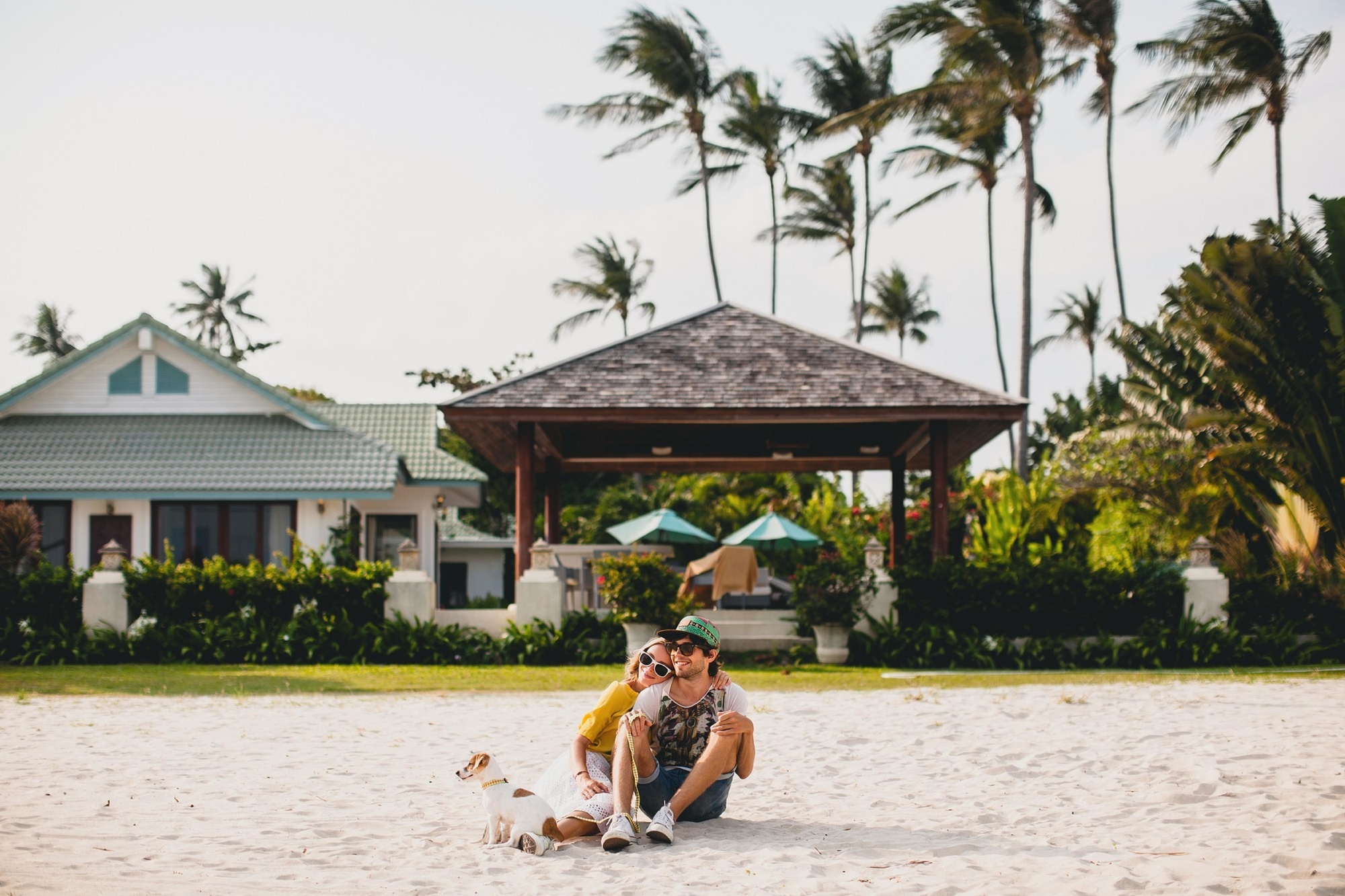 There aren't many things as relaxing and alluring as seaside living. Think of long walks on the beautiful sandy beaches, the sound of rolling waves, fresh, fragrant air filling your lungs, and the overall laid-back waterfront lifestyle.
However, like everything in life, living near the beach comes with its own set of challenges, so you must prepare yourself to take the good with the bad. When thinking of the advantages of living in a place like Sea Crest Villas Hilton Head, the first thing that comes to mind is the opportunity to lead a healthier lifestyle while always having plenty of things to do. It's also hard to ignore the fact that beachside properties carry a lot of future investment potential. On the other hand, there's the issue of lack of privacy connected to crowds of people coming to enjoy the beach every day. There's also the tricky weather, maintenance costs of the beach house, mold, and pest control problems that can arise with time.
The key to fully enjoy seaside living is to think about it seriously. If you're interested in finding your piece of a shoreline paradise, first, you have to weigh the pros and cons. It will help you make an informed decision as to whether moving near the coast is right for you
Pros of Moving Near the Beach
Moving near the beach is many people's dream - and here are some reasons why:
Healthy Lifestyle
Many experts agree that living near the beach is a great way to lead a healthier lifestyle. The proximity of the beach offers a sense of peace and calm, which are essential for good health, both mental and physical. The sea air reduces stress and anxiety, improves lung capacity (especially for those who have asthma, bronchitis, and other lung-related problems), and lowers blood pressure. It also slows the aging process and keeps you fit because taking a walk on a sandy beach is way more appealing than in a busy city.
Beautiful Views
Another huge advantage of living near the beach is the breathtaking views of the ocean, sky, and sunset. You don't have to travel far to feel like you're in paradise. Living near the beach gives you a chance to enjoy all these stunning landscapes right from your home. It can be especially beneficial for amateur or professional photographers, painters, and other artists looking for inspiration.
Great Investment
When it comes to real estate, nothing beats living near the shoreline. Beachside properties are always in high demand, which means they tend to sell quickly and at top prices. When you put your house on sale, it will sell astonishingly fast. If you're looking to make money off your property, you can't go wrong with beach homes.
Exercise Options
If you're looking for an excuse to exercise more often, moving near the beach can be a great motivator. You can start running every morning along the shoreline, do some yoga on the beach, or take up surfing during your free time. The ocean offers plenty of fun water sports activities to choose from. By living near the water, you'll have more opportunities to stay physically active.
Low Pollution
One of the most incredible things about living near the beach is that you won't have to deal with traffic noise, honking horns, or emergency vehicles' sirens. With no road noise around, you can enjoy an undisturbed night's sleep without being bothered by any outside interferences whatsoever!
Cons of Moving Near the Beach
As lovely as it is to live by the sea, there are some downsides associated with it as well:
Weather Problems
There's no perfect place in the world – that includes coastal areas too! When it comes to weather conditions, beachside properties have their own set of troubles that require extra attention from the homeowner. Regardless of whether your house is located right on the shoreline or further away from it, dealing with stormy weather can be tricky and costly. Hurricanes and tropical storms can be devastating and cause serious damage to houses. Coastal areas are also prone to flooding during heavy rainfalls or after heavy snow melts in spring, which can also cause delays and road closures as well as power outages. This may potentially disrupt your everyday life as well as work schedule if your job requires commuting daily via public transport or driving across town.
Maintenance Costs
When owning a property that needs regular maintenance work as a beach house, you must be prepared for high maintenance costs. For example, you have to shell out money every year for routine repairs of your siding, roofing, windows, doors, gutters, etc. If you have a pool or a garden around your home, you need to keep them in good shape throughout the year. Another thing that can increase maintenance expenses is damage brought on by the salty air and coastal winds, which can deteriorate wooden decks and siding quickly if not maintained properly.
Mold problems
Mold issues are especially common if you live in coastal regions where humidity is high all year long. High levels of humidity mean that mold spores are likely to multiply quickly without proper treatment. Mold is dangerous as it can cause allergic reactions in many people when exposed to it regularly. It also destroys various building surfaces such as drywall, wood flooring, wallboard, carpeting, vinyl flooring, etc. Don't wait, have your home tested right away so the problem can be fixed without compromising your health.
Pest control issues
Another issue is pest control and occasional rodent infestations inside your home. Rats and mice love warm and moist environments and tend to invade homes located near water sources such as rivers and lakes or near large bodies of water such as oceans and seas. If you notice signs of rodent infestation such as droppings, urine stains, or unexplained noises coming from your garage or basement, contact pest control professionals immediately.
Conclusion
No matter how much you love the smell of the sea, the soft sound of waves, or twinkling stars in the sky, you need to weigh all the pros and cons of living near the beach before making a decision. Don't worry if you're interested in coastal living but are afraid of hurricanes, mold, pests, and maintenance costs. Think of it this way: there is no bad weather, only inappropriate preparation. Look through your options and take your time before making the ultimate decision. There are plenty of choices, and the most important thing is that you choose the one that suits your needs best.