The Ultimate Guide to Selling Your Home
Posted by Brian Burke on Monday, March 13, 2023 at 2:59:37 PM
By Brian Burke / March 13, 2023
Comment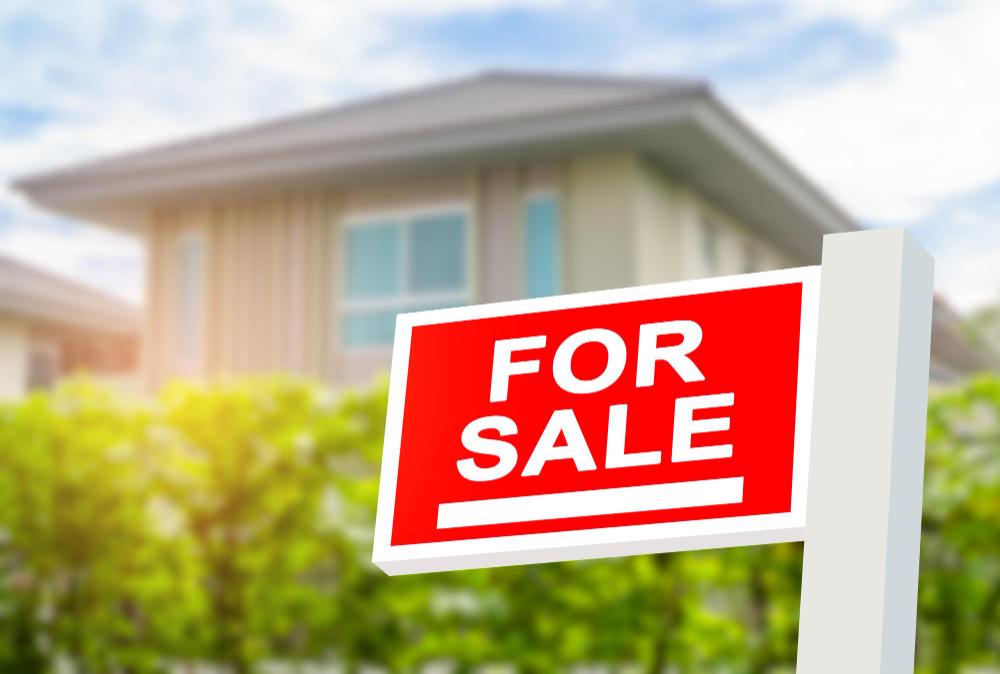 Selling the home you've lived in for years can be one of the most difficult decisions you can make. After some very careful deliberation, you've finally decided to go ahead with the sale. That's one challenge out of the way; now's the time to tackle everything else. However, if this is your first time selling a home, you may not know how to get everything up and running. Most of these tasks are completed before you even put your home on the real estate market. But with enough time, planning, patience, and dedication, you'll be able to sell your property and walk away with the maximum profit. Here is the ultimate guide to selling your home.
Decide How You Want to Sell
There are various ways you can sell a property. You can choose to do it yourself, hire an agent, or talk to an investor. When putting your house up for sale, going it alone isn't recommended. Unless you know the buyer personally and are familiar with them, then it's a different story. Not only is it incredibly time-consuming, but you may also find yourself spending a ton of money in the long run. To save yourself time and money, first-time property sellers are better off going with an agent. Real estate agents are already familiar with the nature of the market, how to navigate it, assist with negotiation and help you determine how to increase property value.
Use Competitive Pricing
When dabbling in real estate, you're going to hear all sorts of phrases and lingo. One of them includes competitive pricing. Competitive pricing is when you match the price to the current rate of the real estate market. Offering a deal people can't refuse is what you want to aim for. But before you can do that, you need to put your money where your mouth is.
Make Necessary Upgrades and Repairs
You're not going to make any sale if your home isn't in the best condition. Even if you spruce it up to look nice, it doesn't solve any potential problems. The first thing homebuyers look for in a new property are issues. These issues can include the following:
Faulty foundation
Water damage
Mold
Old or broken appliances
Loose knobs
Problems with the HVAC
The noise level
Broken electrical outlets
Peeling walls
Selling a property will require you to spend a bit of your own money to maximize the chance of making a sale. This includes either repairing or upgrading your house. Granted, what you must pay does depend on the condition of your home. A few repairs here and there won't cost too much. But if we're talking about replacing whole appliances, then you might not be able to afford it. Don't worry though, you can get all the money you need to make sure everything is in top condition by taking out a personal loan. You can utilize personal loans as a source of funding for anything you need, so you can keep your house in good condition. Just make sure to check your credit score before applying. A low score or discrepancies can impact how much you get from the lender, as well as how much to pay.
Stage Your Home For Success
The exterior of your home is just as important as the interior, so you're going to want to show it off the right way. In fact, the exterior is the first thing potential homebuyers see and is how they get their first impression. How it's presented can make or break a deal entirely. To stage your home for success and show off its charm right away, here's what you can do:
Add some new plants
Mow the lawn
Fix the gutters
Repaint the door
Change the doorknob
Fix up your driveway
Clean the windows
You want to make people think that you have the picture-perfect house when they drive up. Following what we've listed here is a fantastic way to keep them engaged and interested in negotiations.
Focus on High Quality Photos
The photos you take of your house is another thing that can leave a lasting impression. However, if they're taken wrong, it can either confuse people or turn them off completely. After all, one picture can speak a thousand words. Homebuyers expect to see high-quality photos of the property before they even contemplate visiting. Simply put, they should be clear, have the right ratio and show off your home's most alluring features.
Learn How to Advertise
If you're not getting enough callbacks or any offerings, you may need to advertise your property better. Posting your home on only one site isn't going to do all that much for you. Instead, post your home on various for sale by owner (FSBO) websites, multiple listing service (MLS) websites, take advantage of social media and see how you can make your own virtual tour. As you can see, this is something that's often done by a real estate agent, a broker, or even an investor. It's also why we don't recommend going about selling your house on your own.
Choose a Qualified Agent
Remember how we mentioned that you should get a real estate agent? Well, we also need to tell you not to simply go with the first option that pops up in your browser. You need to pick someone who's experienced and qualified for the job. When interviewing potential agents, you need to ask yourself a few questions. Does this person have my best interests in mind? How much experience does the agent have? Have they had any satisfied clients? What do the reviews say about them? How much money does the agent expect to make from taking the job? Will the agent work with you or are they going to have their assistants take care of it? If an agent doesn't seem like they're in it for you, then there's no harm in looking somewhere else. Even if the agent seems like a good pick, if your gut says otherwise, make sure to trust your instincts.