These Tips Can Help You Save When a Senior Parent Moves into Your Home
Posted by Brian Burke on Friday, November 8, 2019 at 8:11 AM
By Brian Burke / November 8, 2019
Comment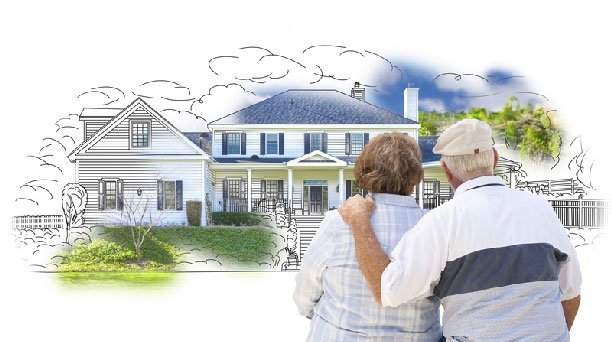 Is your elderly parent moving into your home? If so, you may be worried about the additional expenses of preparing your home. Thankfully, getting your home ready for a senior doesn't have to disrupt your budget, especially when you use these tips to save time and money:          
Save on Senior Home Essentials by Shopping With Macys at Rakuten
You may need a few things for your home in order to prepare for your senior family member's arrival. But that doesn't mean you need to spend a small fortune in order to check those items off your shopping list, especially since it's easy to find coupons for Macys on websites like Rakuten. Shopping at Macys can save you time and money, because you can find everything your senior parent may need in one place, like new sheets, towels, and clothing.
Turn to Medicare and Grants for Medical Items and Modifications
If your loved one will need home medical equipment, such as a new wheelchair, a hospital bed, or various lifts, you may be able to avoid paying out of pocket if they are covered by Medicare. Durable medical equipment needs to last more than a few years and needs to be prescribed by a health provider, in order for family caregivers to take advantage of Medicare savings. If you need to make other aging-in-place modifications to your home, like expanding doorways or retrofitting bathrooms, you will likely need to look for special grants or other benefits to help offset the out-of-pocket costs for these home upgrades.
 Gain Extra Home Space Without Paying for Hefty Storage Fees
When your senior parent moves into your home, you may need some additional storage for those additional belongings. You could rent a storage unit to keep those items safe, but paying for monthly fees can really start to eat away at your budget. A much more economical option for housing all of your senior loved one's stuff is a custom steel building. Adding a steel building to your property can help you save more money than you think, plus you have the added benefits of having stored items nearby and knowing that your steel building will last a long time. Having extra space can also make it easier to practice self-care. Self-care is essential for caregivers and can help you avoid feeling overwhelmed or burned out by this major transition. So after your loved one moves in, you need to prioritize self-care habits in your everyday routine. That means eating well, getting a good night's sleep, and doing something you enjoy. How can you use your steel building for self-care? Well, you could turn it into a meditation space or an exercise room, both of which can be done on a budget.
Provide Senior Care Without Putting Any Additional Strain on Finances
One of the most pressing financial concerns when a senior loved one needs to live with you is paying for senior care. The average cost of senior care can vary according to the level of care needed by your senior loved one, but home care expenses can range anywhere from $1,760 to $3,960 each month. Paying for home care or any other needed senior care can be a financial burden for anyone, but families that are already living on tight budgets are bound to experience more pressure and stress. If you need to save on senior care, you may decide that becoming a family caregiver is your best financial option. Since providing care can often mean scaling back on hours or leaving a job completely, you should know that there are assistance programs which can provide compensation for the care you provide to your senior family member. Also, know that there are certain benefits that may make care more affordable, so that you will not have to worry about paying for senior care expenses all on your own.
Welcoming a senior parent into your home requires compassion, but it shouldn't require a lot of spending. Use the budget-savvy savings tips above as you prep your home, so that you will have one less thing to stress about during this transition.