Things to Consider When Hiring a Painting Contractor
Posted by Tahverle Carroll on Tuesday, June 14, 2022 at 12:58 PM
By Tahverle Carroll / June 14, 2022
Comment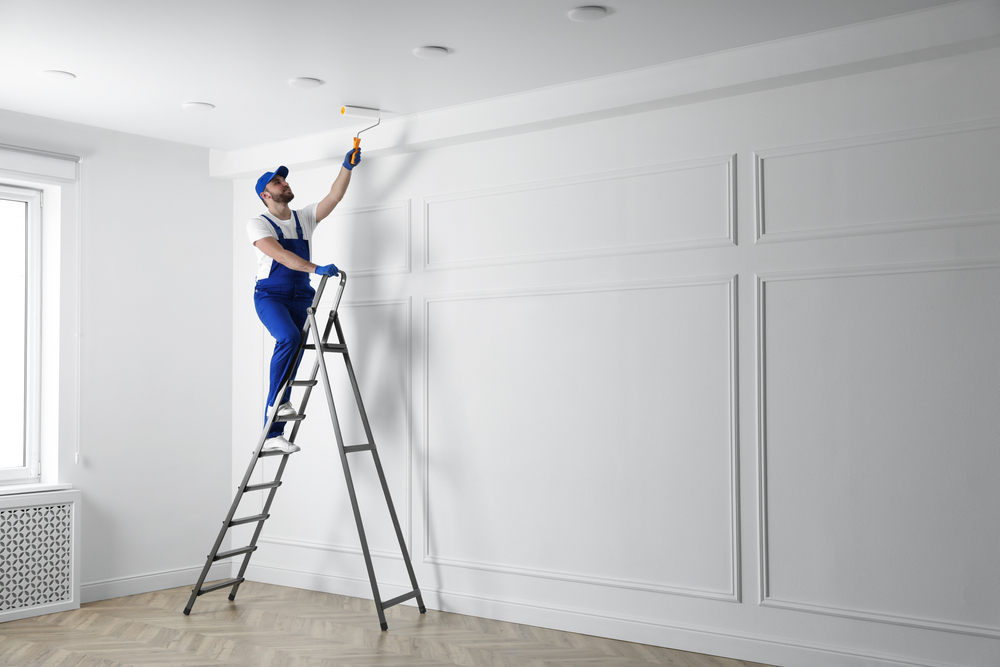 Most houses require a fresh coat of paint every couple of years. It protects your home from the weather, keeps it looking nice, and retains its value. Although the advantages of self-painting are evident, it can be unsatisfactory with an unskilled hand.
Like you buy BNB, you can purchase the services of a professional painter to alleviate the burden of house painting. That being said, it's critical to pick a contractor you can rely on to do the project promptly and cost-effectively. Sounds painstaking, right?
Rest assured, it doesn't have to be. This article helps you determine the finest painting contractor for the task. We'll answer the hows, and why's of getting a good contractor and what to pay attention to while choosing one.
Let's begin!
Where to Look for a Local Painting Contractor
First, you would need to know where to start looking for a local painting contractor. After giving your home a facelift, you should have different location options to find a suitable painter.
Generally, you can look for a good professional through three main avenues.
Word-of-mouth has traditionally been the most effective method of marketing. You are more inclined to purchase a service or product if someone you know recommends it. So, while looking for a reputable painter, ask your friends and relatives whether they've used any painting contractors lately. If they have, find out who they were and if they liked the painting's quality.
This is the easiest place to find anything about anything, and painting contractors are no exception. You can search for local contractors near you using different search engines or detailed digital maps. You are guaranteed to get several results and even advertisements.
However, finding authentic information about such painting contractors may be difficult because you can only see what they tell you. That's why doing your research is critical when making a choice.
One of the best ways to solve your lack of information when searching for online painting contractors is through customer reviews. You could say this method integrates the previous two.
Websites like Yelp and Google Reviews have become increasingly popular in the past years. They're an excellent method to learn what other people think of contractors, restaurants, hotels, and virtually any other local business.
Now that we've gotten the "where" out of the way, let's examine what to look for in a good professional painter.
What to Pay Attention to While Choosing a Painting Contractor
Several homeowners employ a professional painter to freshen up or fully repaint outside their homes for the finest results. However, the quality of the work is contingent on hiring contractors with evident skill.
Below, we've provided some pointers for when hiring a painter.
Experience is one of the first traits to look for in a painter. You wouldn't want an unskilled novice painting your home. You have the right to know how long the contractor you're considering has been in business and verify their qualifications.
After you've decided that your contractor has the requisite experience to execute the project, it's always a good idea to define your expectations. This allows you to assess the painting contractors' professionalism. Allow the contractor to describe his approach to the job and see if they have what it takes.
The extent to which the painter prepares the project shows how suited they are to the job. Cheap contractors may sometimes neglect some preliminary work to save money and complete the task faster. You want a painting contractor that will not skip any processes to accomplish your painting ideas.
This is another critical aspect of choosing a painting contractor. While finding the best deal is important, it should not be your first and only consideration. What matters most is hiring a painting contractor with the required expertise, knowledge, experience, license, and professionalism.
Tips for Hiring Painting Contractor
Now that we've discussed where to find a good contractor and the things to look out for let's get some hiring tips. The processes below will teach you how to hire a painting contractor.
Always communicate your expectations clearly
When hiring a painting contractor, clearly state your expectations from the get-go to understand if they can be met. Preparation is key, and understanding the value a painting professional brings to your home is also important.
Your painting contractor should give you a written estimate of the entire project. It should contain a labor breakdown, material prices, and the amount of primer and paint coats. Aspects like material brands and a full surface preparation description are also vital.
A track record of positive recommendations is a good indicator of quality for a painting contractor. Examine previous works from several years ago to access each contractor's work.
Finally, ensure you get a contract that includes all pertinent information. Elements like the contractor's name, address, phone number, and other data should be included. In addition, ensure the contract specifies exactly what is and isn't included in the painting project.
Hiring a good painting contractor can be easy if you put your mind to it. If you follow these tips for hiring painting contractors, you will be well on finding the best painting contractor for the task. And before you know it, you'll be loving your freshly painted home.