Tips and Tricks to Keep Tempered Glass Clean and New
Posted by Brian Burke on Wednesday, February 10, 2021 at 8:34 AM
By Brian Burke / February 10, 2021
Comment
From our coffee tables to shower doors, office walls to home railings and dining tables to phone screens, tempered glass is everywhere. And keeping our screens and glass walls clean all the time is quite a task. But you know, cleaning can be fun. You just need the right gear (which you already have in your houses) and some motivation (which we are here for!).
We are here with some exciting and functional ways to help you clean the stubborn stains on your glass doors and tables. Without any further ado, let's get to the fun part - cleaning!
What is Tempered Glass?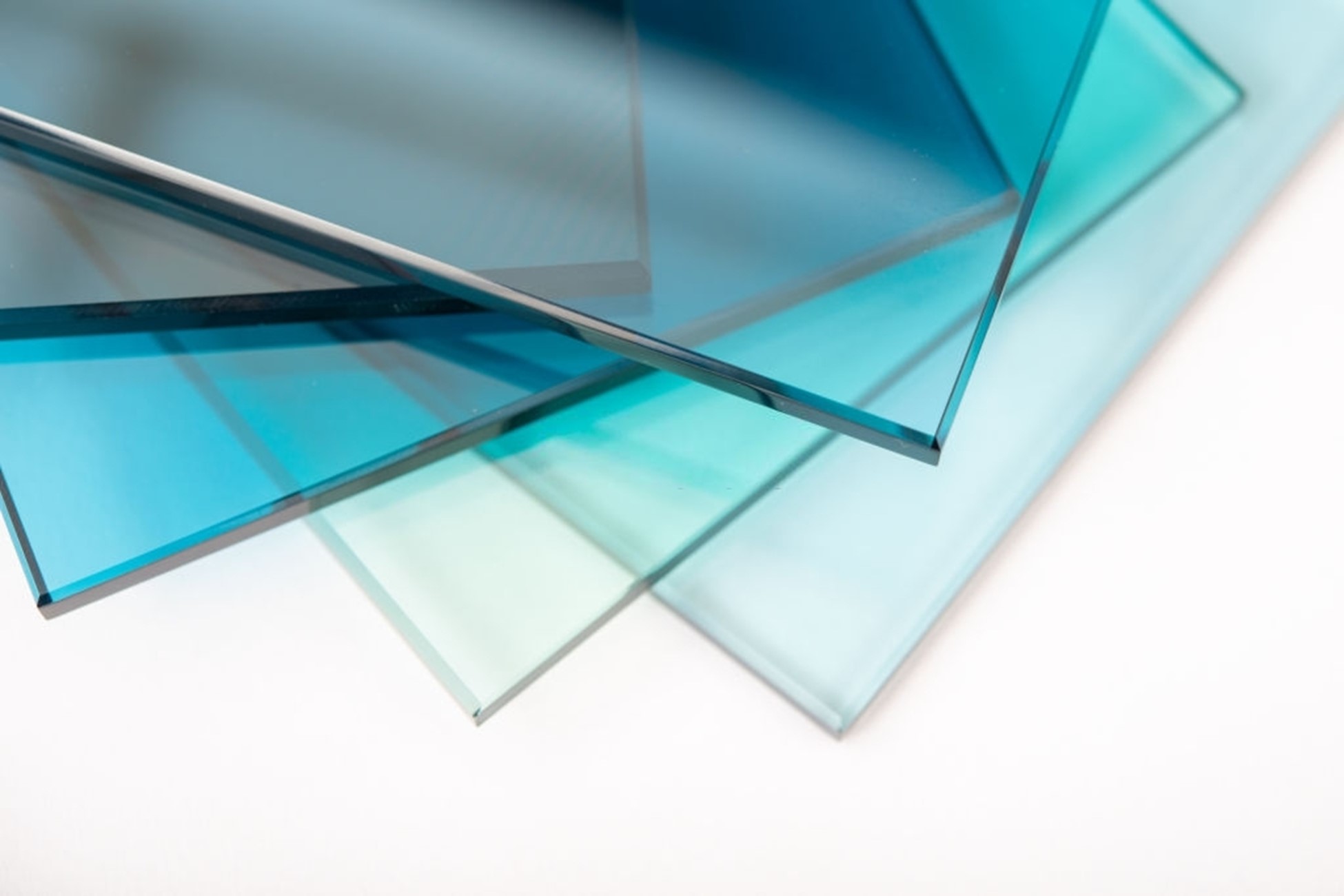 Understanding the nature of glass is important before DIYing cleaners for it.
Tempered glass is toughened glass created by controlled thermal or chemical treatments to increase its strength. Also termed as safety glass, tempered glass is heat resistant and stronger than ordinary glass. On breaking, it shatters into small pieces instead of sharp edges.
Due to its strength and safety advantages, it finds applications in many everyday life things like ovens, coffee tables, laptops, mobiles, windows, showers, and so on. Read this guide to know how to tell if glass is tempered.
DIYs for Tempered Glass Cleaners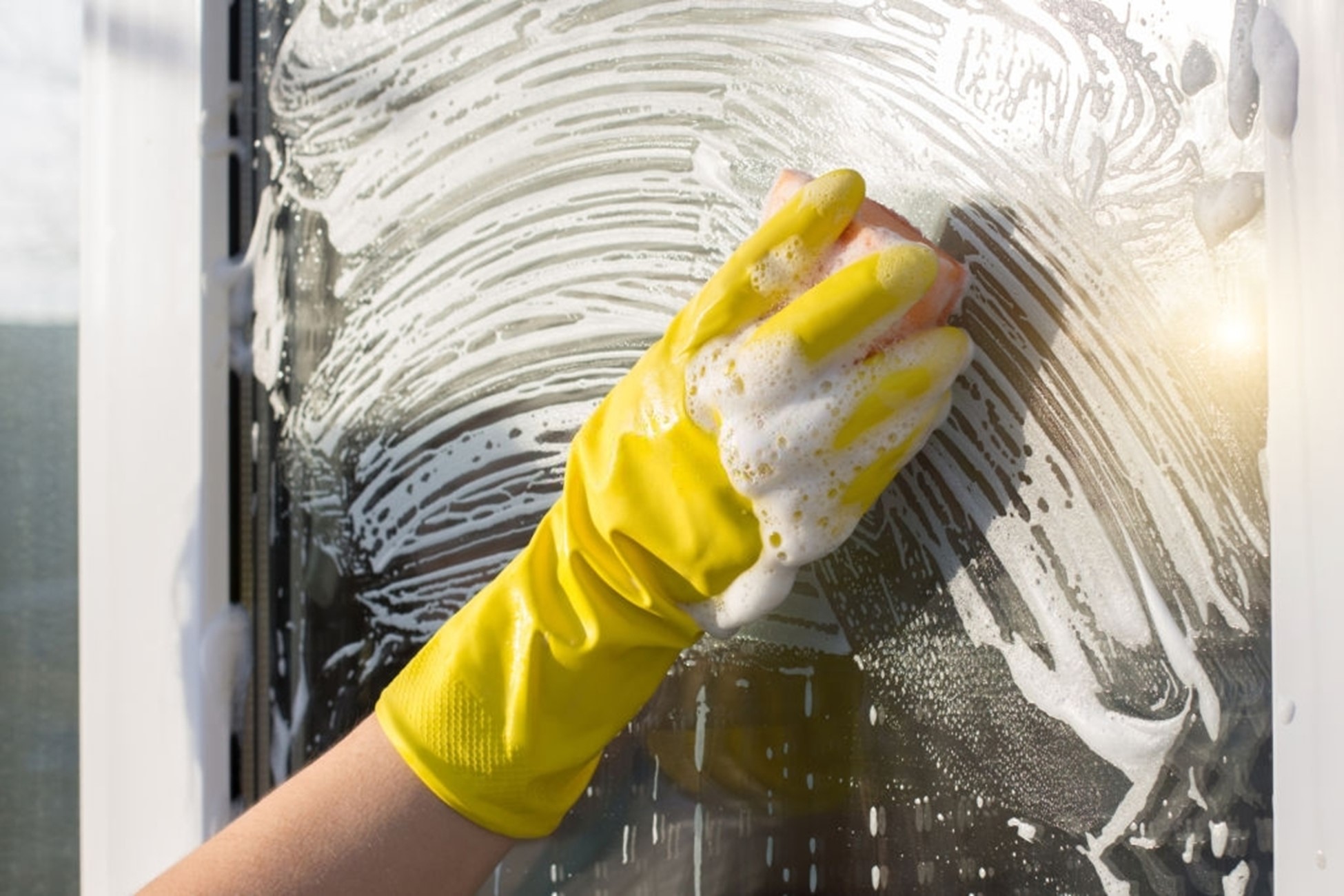 No question, tempered glass furniture, and decorative items look great and create an incomparable aesthetic appeal. But the dust particles and stains are quite visible on the transparent surfaces which reduces the visual appeal of these otherwise magnificent pieces of art. Therefore, cleaning glass items is quite necessary to enhance their life.
You would want to clean the glass while retaining its shine and glossy finish. There are many glass cleaners available in the market. You can also buy tempered glass cleaners online but we are here with some terrific DIY cleaners that you can make at home with some common things and save a good sum of money while also getting better results than the common cleaners. It's non-toxic, simple, and above all streak-free.
DIY Cleaner-1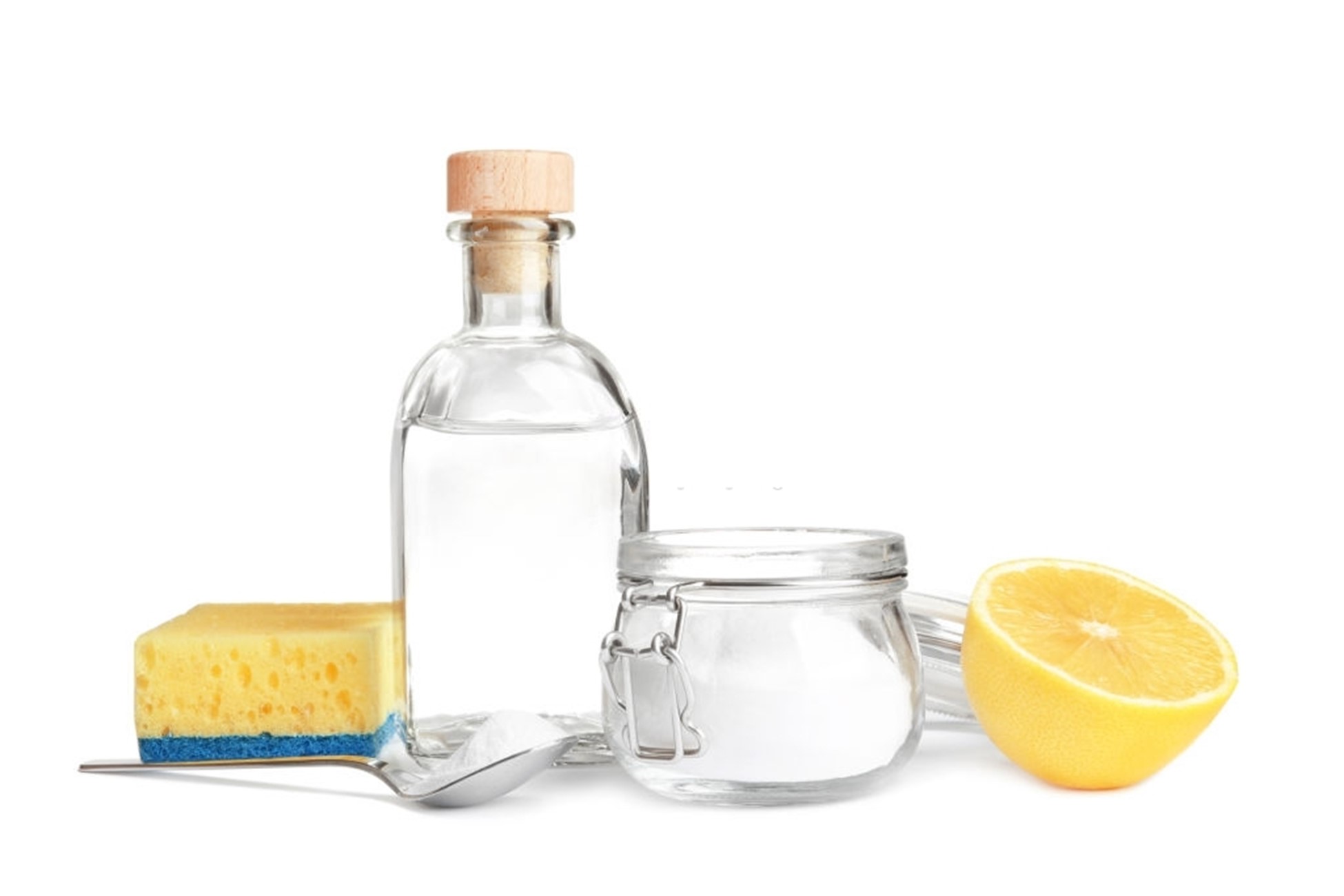 Here are the ingredients and complete procedure of our magic DIY glass cleaner.
Ingredients
● Distilled water
● Ethyl alcohol or rubbing alcohol
● White vinegar
● Essential oil
Procedure
● Take a glass or plastic spray bottle and a funnel. Pour quarter cup distilled water, half cup alcohol, and quarter cup vinegar in the bottle.
● Add a few drops of essential oil. It will cover the strong scent of vinegar. Add until you feel that the cleaner smells just right.
● Place the nozzle on the spray bottle and mix well.
Our DIY cleaner is all ready to amaze you with its results.
DIY Cleaner-2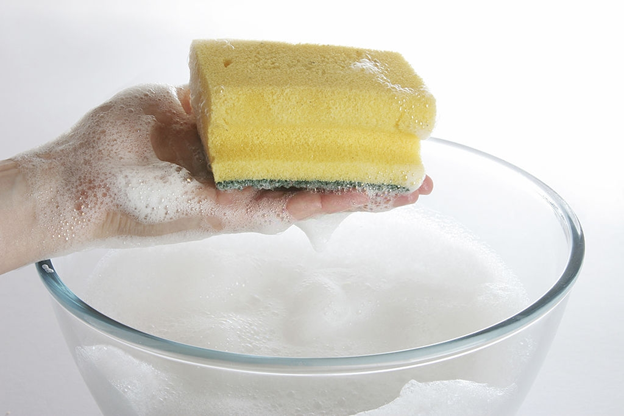 Let's go old school with a simple and basic cleaner. It works pretty well in most of cases.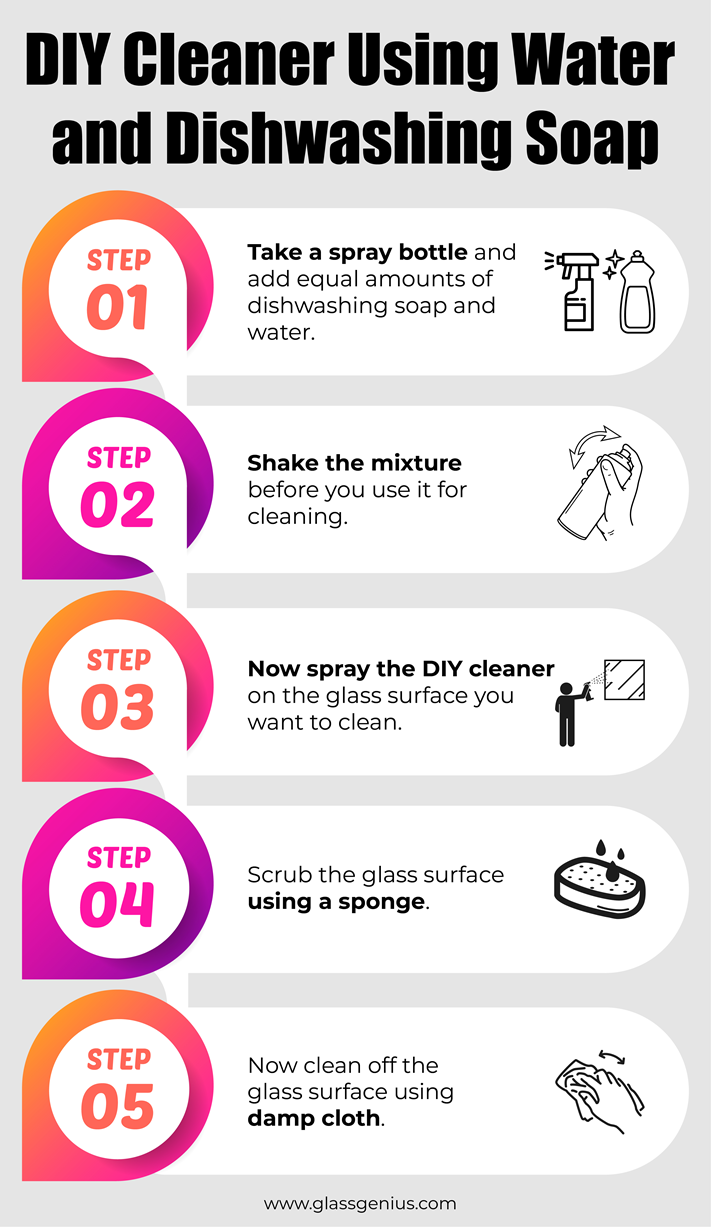 Ingredients
● Water
● Dishwashing Soap
● Microfiber cloth
● Sponge
Procedure
● Take a spray bottle.
● Mix the dishwashing soap and water in equal amounts.
● Pour the mixture into the spray bottle using a funnel.
● Place the nozzle and shake well.
The easy DIY glass cleaner is ready to take down the stubborn stains off your glass windows and furniture.
Some Cleaning Instructions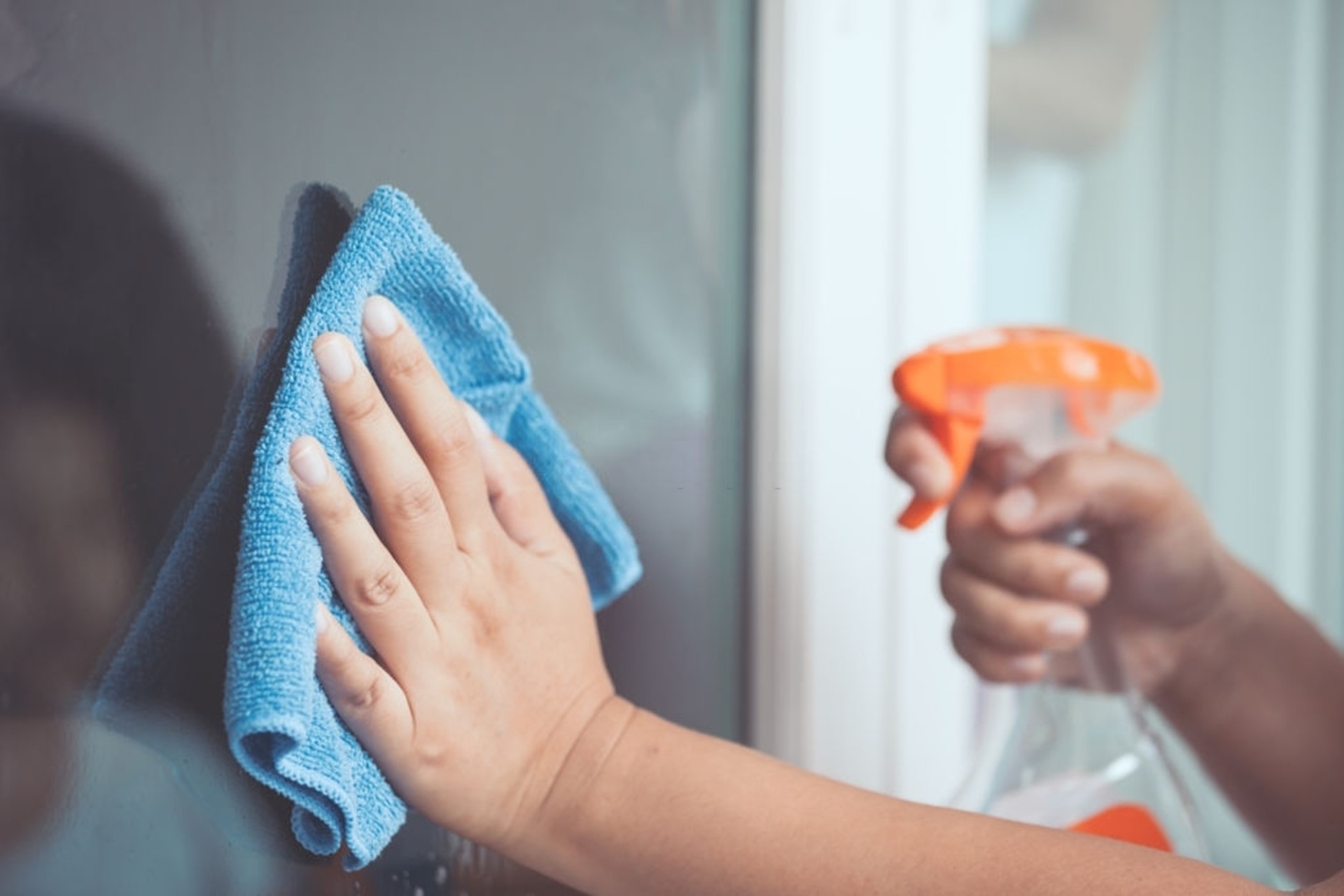 ● Take the DIY glass cleaner and spray across the glass surface. Let the solution sit for about a minute or two to absorb the dirt particles. Be mindful to not get the solution dry on the glass.
● Take a clean and damp sponge. Gently rub the glass to get rid of all the applied cleaning solution. Keep rinsing until the cleaning solution is off the glass surface.
● Use a microfiber cloth or paper towel to dry the surface. Go for circular motion while drying the glass to get the best results.
With as simple a procedure, your glass surface will be as clean as new.
Cleaning Stubborn Hard Water Stains from Shower Doors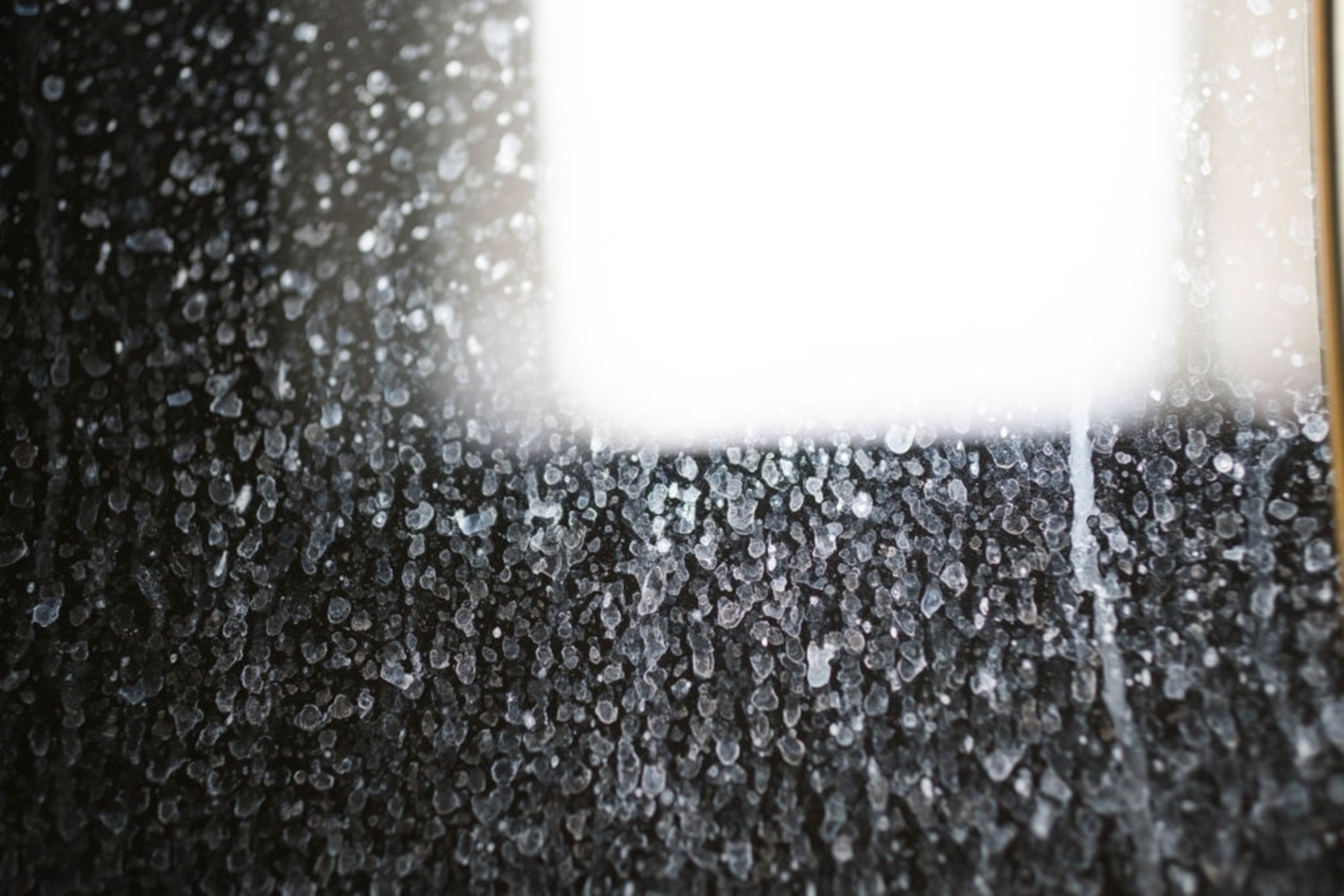 Are you tired of cleaning the hard water spots on your shower door? Still couldn't get them off?
Well, cleaning glass shower doors is quite tricky. Hard water stains and marks usually blemish the flawless glossy finish of the tempered glass. These stains don't budge simply by using conventional glass cleaners. You have to go the extra mile to clean these stubborn stains. Here are tried-and-tested methods of cleaning the shower doors.
Below is a DIY cleaning method exclusively made to get rid of the hard water stains?
Ingredients
● White vinegar
● Powdered cleaning agent
Procedure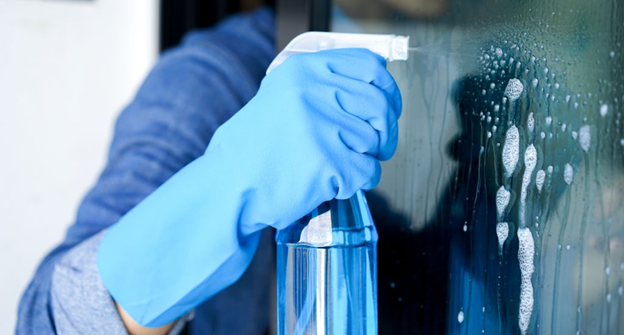 ● Take some white vinegar in the spray bottle. Spray the vinegar to the shower door and let it sit. The vinegar will absorb the hard water stains to some extent. Let it stay for almost 30 minutes to get the best results.
● Rinse the glass with water.
● Take the powdered cleaning agent in a bowl or cup. Add water to the cleaner and make a paste.
● Use your hand to rub the paste over the glass door.
● Scrub using fine cloth in a circular motion. Go on with scrubbing until you feel the stains are cleaned. It will not take a long time as the hard water stains would have already become soft due to vinegar and cleaning agents.
● Rinse well and dry using a clean rag.
Your shower door will be as good as new.
Bonus tip!
A miracle solution to the hard water stains is sandpaper.
Although it sounds strange, sandpapers have actually proved useful in clearing the mineral buildup on the shower doors. Just make sure to get the right sandpaper to avoid scratching the glass surface.
Premium waterproof sheets (wet/dry) of sandpapers are most effective against hard water stains. They have a fine finish and don't scratch the glass.
Cleaning Phone Screens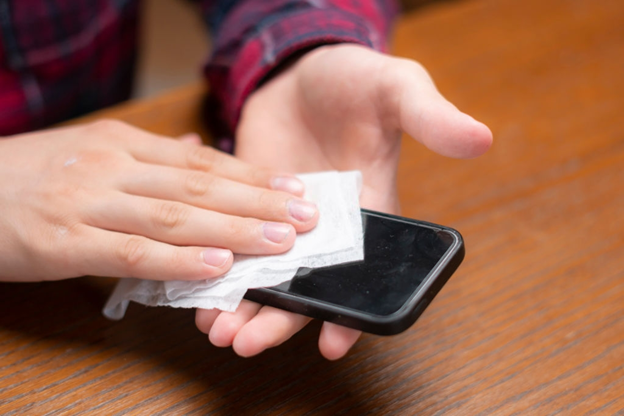 Do you know, glass protectors and screens of our very own mobile phones are also made up of tempered glass?
Mobile phones are an everyday necessity and they are used more than anything else. Our cell phones are with us the whole day and night as well. With this much up-close use of smartphones, it's normal for the screens to become dirty.
But the screens should not be left as it is. The phones should be cleaned regularly to avoid stains on the phone screen and keep the germs off your hands (of course). Here is an easy-peasy method to keep your phone screen clean.


● Take the phone case off.
● Use disinfectant or Lysol wipe to clean the screen. You can also use rubbing alcohol to clean the screen.
● Use a soft microfiber cloth to wipe again. Be gentle with the wipes to avoid any scratches on the screen.
● Air dry before putting the case back on.
Time to Wrap Up!
You can significantly increase the service life of the tempered glass by cleaning it regularly. Quite amazingly, cleaning glass is not a very hard job. You can easily remove the dirt and stains off the glass with some simple ingredients and a little effort. You can also go for buying tempered glass online from quality marketplaces like GlassGenius. Roll up your sleeves and get ready to turn your old glass furniture into a brand-new look. Happy Cleaning!