Tips for Attracting Potential Buyers To Your Home
Posted by Brian Burke on Wednesday, March 31, 2021 at 1:57 PM
By Brian Burke / March 31, 2021
Comment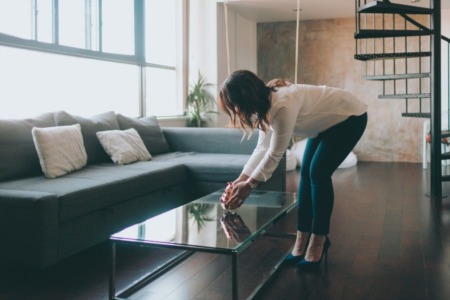 If you're planning on selling your home, you're probably thinking of the best way to appeal to buyers. To increase the chances of a successful sale, you need to attract as many potential buyers to your home as possible. Selling a home is, in many ways, a game of chance. You must hope that someone notices your listing, schedules a showing, falls in love with the home, and makes an offer that you can't refuse. This is easier said than done. Not everyone who sees your listing will make an offer, but there are a few things you can do to increase the number of people who do. Let's check out some tips for attracting potential buyers to your home.
Market in the Spring
The housing market is slowest in winter, but that doesn't mean you should delay listing your home until spring. If you start marketing your home during winter, you'll be the first to reap the benefits of the bustling spring real estate market. You might not get many inquiries in November and December, but once January comes around, people will resume their house-hunting journey. The busiest months for selling and buying homes are May, June, July, and August, but you'll be facing heavy competition during these months. Unless you're confident your home can beat out hundreds, if not thousands of other listings, it's better to sell in the spring, when buyer interest is still high but the amount of competition is lower.
Set the Stage
Another tip for attracting potential buyers to your home is to set the stage. Homes that are staged with beautiful furniture tend to attract more interest. You'll have to pay an upfront cost for staging your home with furniture, but since doing so can help you sell your home faster and for more money, it's often worth it. Staging isn't always an option, unfortunately, but there are other clever options that you can use. If you're a builder that's selling newly constructed homes, you won't have much to show buyers but an empty plot of land and some materials. If this is the case, you might want to consider utilizing 3D renderings.
A 3D render will allow you to show potential home buyers what the finished home will look like. Another benefit of 3D rendering is that you can adjust the original rendering to feature any changes that the buyer requests. This will give them a much better idea of what the finished result will look like, which, consequently, will make them much more likely to purchase the home. Of course, you can also use this method to add furniture to a pre-built home, which is a great option if you don't want to go through the hassle of selecting, moving, and arranging actual pieces of furniture.
Be Kind To Buyers
When you're having a showing, make sure to shower any potential buyers with kindness. Greet them with a firm handshake, answer any questions they might have, and consider offering them a snack or refreshment before they leave. This will make the showing stand out to them, and they'll be more likely to remember your home when they're deciding what to put an offer on. Of course, kindness alone won't sell your home. You need to make sure to appeal to buyers in other ways, namely by making sure the home is clean, orderly, and not falling apart at the seams. Assuming your home is presented in the best way possible, however, treating potential buyers with kindness can act as a small nudge in the right direction.