10 Essential Tips for Buying A Luxury Home
Posted by Brian Burke on Thursday, March 23, 2023 at 7:24:55 PM
By Brian Burke / March 23, 2023
Comment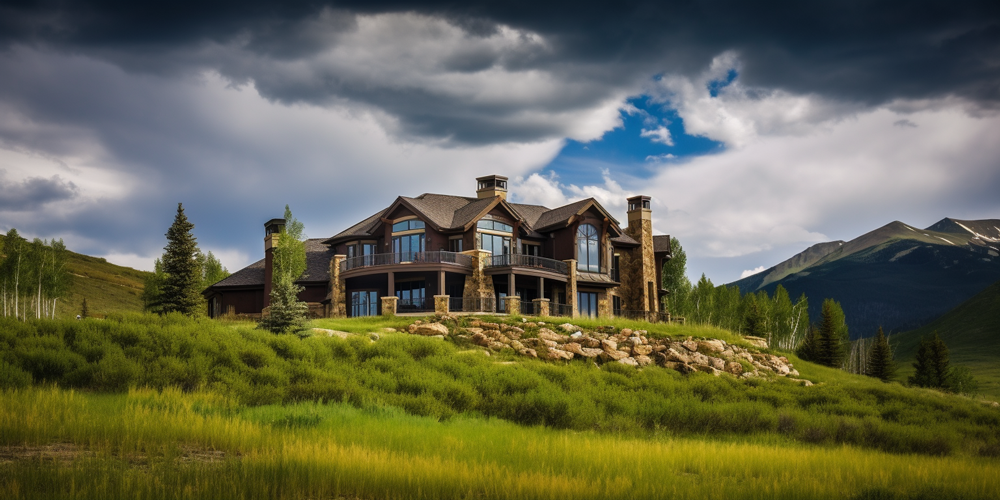 Make your luxury home buying a hassle-free and seamless experience. Here are 10 essential tips to help you navigate the buying process efficiently, from working with an experienced agent to closing on your dream property. Equip yourself with the knowledge and strategies needed to secure your new home purchase.
The price point for a luxury home?
A luxury home is typically defined by its exceptional features, prime location, and high price point. While the definition can vary depending on the market and region, homes priced at over 1 million dollars in the greater Denver area are considered luxury properties. Luxury homes typically come with upscale amenities and finishes and are located in neighborhoods offering an elevated level of comfort and exclusivity.
1. Work with an Experienced Real Estate Agent
Having an experienced real estate agent by your side can be invaluable when buying a luxury home. A Realtor specializing in luxury properties brings a wealth of expertise and local knowledge to the table, helping you easily navigate the market.
One of the key advantages of working with a luxury real estate agent is their deep understanding of the local market. They can provide insights into property values and local amenities, helping you find a property that aligns with your preferences.
Beyond market knowledge, a seasoned professional is invaluable throughout the buying process. They are your advisor and advocate, from pricing and negotiation strategies to coordinating property tours and inspections.
While all listings in your area may be available on the local MLS, an experienced luxury real estate agent can expertly analyze and filter those listings to narrow down your options.
As a real estate company specializing in luxury properties, we take pride in our local expertise and commitment to providing exceptional client service. By choosing to work with us, you can rest assured that you have found the right agent to guide you through the entire luxury home-buying process. Our dedicated team will be with you every step of the way, ensuring a seamless and enjoyable experience in your new home.
2. Location
Where do you want to live? What are your preferences and needs? List things that are important for you when considering the location. For example, consider proximity to schools, attractions, shopping, entertainment, and recreational activities.
Consider whether you want to live in the city, in the suburbs, or closer to the mountains. Do you prefer a gated community, views of the mountains, etc.?
Communicate your preferences to your agent to narrow down the search to focus on finding just the right luxury home for you.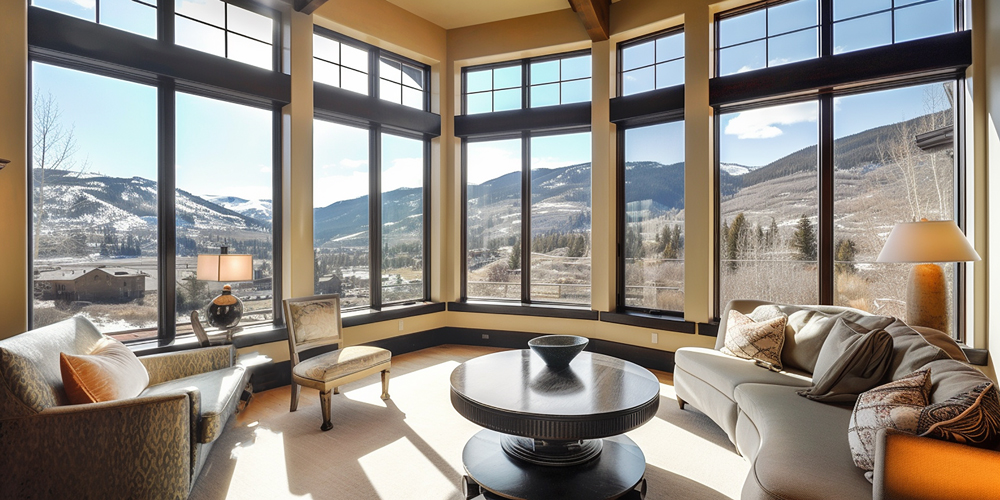 3. Must-Have Features
List your must-have features and amenities to ensure your luxury home search is efficient and focused. This will help save you time and find a property that meets your preferences.
Start by determining the non-negotiable aspects of your dream luxury home, such as the number of bedrooms, bathrooms, or square footage.
Consider your desired architectural style, whether it's a modern masterpiece, a traditional estate, or something in between.
Next, think about the amenities you want, and need and those that would be nice to have.
Here are some things to consider:
Architectural style: Consider your preferences and whether you want a modern, traditional, or unique architectural style for your luxury home.

Square footage and layout: Determine the size and design that will best accommodate your lifestyle and needs, including the number of bedrooms and bathrooms and additional living spaces such as a home office or media room.

Outdoor space: Consider the size and features of the outdoor space, such as a swimming pool, outdoor kitchen, or landscaped gardens.

Amenities and finishes: Take into account the upscale amenities and high-end finishes you desire, such as a chef's kitchen, spa-like bathrooms, or smart home technology.

Privacy and security: Evaluate the level of privacy and security features you require, such as gated entrances, security systems, or privacy landscaping.

Views and surroundings: Consider the importance of scenic views, such as ocean, mountain, or cityscape views, and the natural surroundings of the property.

Maintenance and upkeep: Consider the costs and effort required to maintain the property, including landscaping, pool maintenance, and any potential repairs or renovations.
Once you have listed all amenities, prioritize your list by separating must-haves from nice-to-haves. This will help you make informed decisions when comparing properties during your home search.
Share the list with your agent or communicate your wants and needs, so they can pull up homes that are the closest match to your dream home.
4. Investment Potential
When buying a luxury home, you should factor in its investment potential based on your long-term goals. While some buyers may prioritize their home's resale value, others might see it as a forever home and focus on other aspects.
If resale value is important, talk with your agent about local market trends and property values in your chosen area. Identify neighborhoods with demand and appreciation potential. Evaluate the property's unique selling points, such as location, style, and features, which can impact its appeal to future buyers.
On the other hand, if you envision staying in the house long-term, prioritize aspects that align with your lifestyle and preferences. Focus on the features and amenities that will enhance your quality of life while considering potential improvements and maintenance costs.
5. Financing
Before starting your luxury home search, ensure your finances are in order, whether you're obtaining a mortgage or making a cash purchase.
If you're financing the purchase, secure pre-approval from a mortgage lender specializing in luxury home loans. Pre-approval will help you focus on properties within your price range and demonstrate to sellers that you're a serious buyer. Provide the necessary financial documentation to determine the loan amount you're qualified to borrow.
For cash purchases, prepare a proof of funds (POF) document to verify your financial ability to complete the transaction. The POF can be a bank statement, a letter from your bank, or a certified financial statement. Having proof of funds readily available will speed up the buying process and instill confidence in sellers that you have the necessary resources to close the deal.
6. Making an Offer
When you've found the perfect luxury home, it's time to make an offer. To ensure a smooth and successful process, follow these clear and concise steps:
Consult your agent: Discuss your offer strategy with your real estate agent, who can provide valuable insights and guidance on the right price, contingencies, and terms to include in your offer.

Determine the price: Based on comparable properties and market conditions, potential competing offers, etc., determine a competitive offer price with your agent.

Include contingencies: Outline any contingencies in your offer, such as financing, appraisal, or inspections, to protect your interests during the transaction. Your agent will include these in the offer.

Prepare the paperwork: Your agent will draft an offer that includes all relevant terms and conditions.

Submit the offer: Your agent presents the offer to the seller or their agent, along with your pre-approval letter or proof of funds, to demonstrate your financial readiness.

Be prepared for negotiation: The seller may counter your offer. Be open to negotiation and maintain clear communication with your agent to reach a mutually agreeable deal.
7. Price Negotiations
If the seller returns with a counteroffer, it's time to negotiate. Here are some tips for navigating the negotiation process:
Set your limits: Know your budget and the amount you're willing to spend.

Stay flexible: Be prepared to compromise on certain terms, such as closing date, contingencies, or minor repairs, to make your offer more appealing to the seller.

Leverage your agent's expertise: Trust your real estate agent to guide you through the negotiation process. They have the experience and market knowledge to provide valuable advice on responding to counteroffers and securing favorable terms.

Keep emotions in check: Stay focused on your goals and avoid becoming emotionally attached to the property. A clear-headed approach will help you make rational decisions during negotiations.

Respond promptly: Time is often of the essence in real estate transactions. Respond promptly to counteroffers or requests for information to maintain momentum and demonstrate your seriousness as a buyer.
8. Navigating the Inspection Process
Once you are under contract, an inspection of the home will be conducted to identify any possible areas of concern. Your agent will guide you through the inspection process. Here are, in general, the steps in the process and things to know:
Hire a professional home inspector with experience in luxury properties to conduct a thorough inspection.

Attend the inspection. Accompany the inspector and your agent during the inspection to gain firsthand knowledge of any potential issues and ask questions about the property's condition.

Review the inspection report with your agent. Look for any significant issues, maintenance concerns, or necessary repairs that could impact your decision to proceed with the purchase.

Address concerns. Work with your real estate agent to determine the best course of action for addressing any problems uncovered during the inspection. This may involve negotiating repairs with the seller, requesting a price reduction, or obtaining credits for future repairs.

Consider additional inspections. For luxury homes with specialized features, such as swimming pools, home theaters, or advanced HVAC systems, consider hiring specialized inspectors to conduct a more in-depth assessment of these unique components.
9. Prepare for the Closing
Before you are ready to close on the home, a few things take place. Here are tips to navigate this phase of the buying process:
Review the contract: If applicable, review the purchase agreement with your real estate agent and attorney to ensure all terms and conditions have been met, and you understand your responsibilities before closing.

Finalize financing: If you're financing the purchase, coordinate with your mortgage lender to finalize the loan and ensure all necessary documents are prepared for closing.

Conduct a final walkthrough: Schedule a final walkthrough of the property with your agent to confirm that any agreed-upon repairs have been completed and that the home is in the expected condition.

Obtain necessary insurance: Secure homeowner's insurance for your new property prior to closing, as it's typically required by mortgage lenders and offers protection for your investment.

Prepare funds for closing: Ensure you have the funds required for closing costs, such as down payment, escrow fees, and title insurance. If you're making a cash purchase, verify that your proof of funds is readily available.

Understand closing documents: Familiarize yourself with the closing documents, including the Closing Disclosure, which outlines the terms of your loan and the final closing costs.

Confirm closing logistics: Coordinate with your agent, attorney, and escrow officer to confirm the date, time, and location of the closing, as well as any required documents or identification you'll need to bring.
10. The Closing Process
The closing is the final step in purchasing your luxury home. Here are some key points for the closing:
Closing options: Depending on your location and current circumstances, the closing process may be conducted in person, remotely, or through a digital platform. Consult your real estate agent and attorney, if applicable, to determine the most suitable option for you.

Required documents: Be prepared to sign various legal documents, such as the deed, mortgage note, and settlement statement. Review these documents before signing to ensure you fully understand their content and implications.

Funds transfer: Coordinate with your bank or escrow officer to ensure the timely transfer of funds for the purchase price and any closing costs. If you're financing the purchase, your lender will transfer the loan amount directly to the escrow account.

Title transfer: Once all documents are signed, and funds are transferred, the title will be transferred from the seller to you, officially making you the new luxury homeowner.

Obtain keys and access codes: After the closing, you'll receive the keys, access codes, and any relevant security information from the seller or their agent.

Record the deed: Your attorney or title company will record the deed with the appropriate local government office, ensuring the property's ownership is officially registered in your name.
Conclusion
Purchasing a luxury home is an exciting and significant investment that requires careful consideration and planning. Lean on your real estate agent's expertise and maintain clear communication throughout the process to ensure a smooth and successful transaction. By following these tips – from understanding the local market and defining your priorities to navigating the negotiation, inspection, and closing processes – you'll be well-equipped to make a well-informed decision and on your way to your dream luxury home.
The content relating to real estate for sale in this web site comes in part from the Internet Data eXchange ("IDX") program of METROLIST INC® Real estate listings held by brokers other than Kenna Real Estate are marked with the IDX Logo. This information is being provided for the consumers' personal, non-commercial use and may not be used for any other purpose. All information subject to change and should be independently verified. Click here for the full Terms of Use.