Tips for Creating a Cozy, Inviting Backyard Space
Posted by Brian Burke on Friday, September 15, 2023 at 6:36:19 AM
By Brian Burke / September 15, 2023
Comment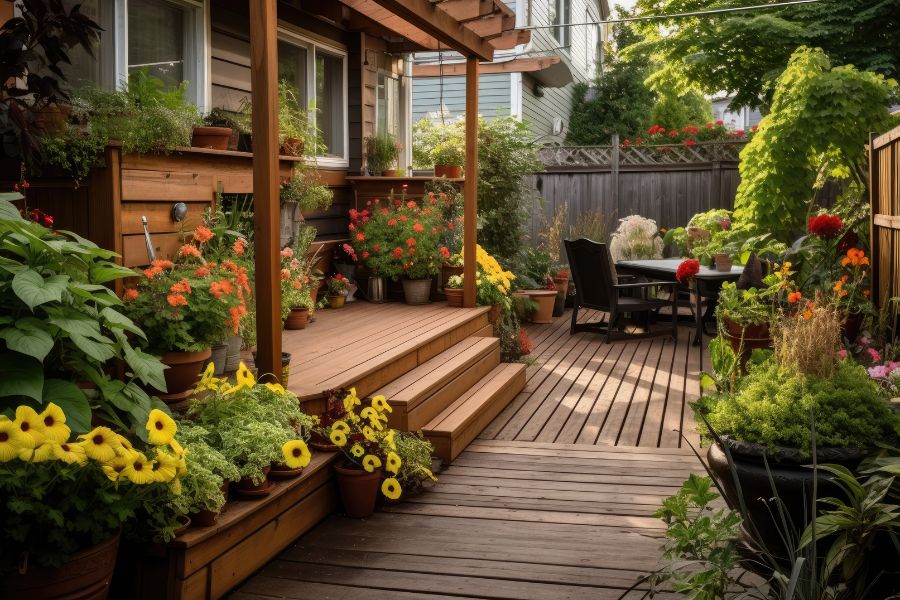 For every homeowner, the goal is to create an intimate, inviting place that's comfortable for guests, loved ones, and themselves. As a result, the interior and exterior should seamlessly blend into one another for optimal relaxation and comfort. Here are some helpful tips for creating a cozy, inviting backyard space.
Incorporate All-Weather Furniture
Using your backyard space year-round requires owning furniture that does its job well and doesn't tarnish. All-weather furniture can handle varying environmental conditions and provide many seasons of entertainment, relaxation, and memory-making. All-weather furniture, such as wicker furniture, is easy to maintain, no matter the time of year.
Fill Out Your Deck Space
If you have a patio in your backyard, you shouldn't have to stick with patio furniture. Instead, use your patio's space and fill it with decor, plants, and other goodies to make everyone feel comfortable. It's good to add planters to give your deck life and color while allowing for beautiful greenery and flowers to grow.
Add Cozy, Relaxing Lighting
As daytime transitions to night, keeping the party going is essential. However, no one likes going out in complete darkness. Varying lighting systems can create a cozy, inviting backyard space where guests can socialize, enjoy the stars, and get comfortable.
You can install string lights that create a magical, rustic feel to your backyard space and provide guests with a firepit to stay warm, roast marshmallows, and tell their favorite stories. Lastly, don't forget pathway lighting, tabletop candle lanterns, and garden lighting to increase coziness and comfort.
Focus on Your Garden Area
Freshly cut grass and patio furniture can provide the bare essentials for keeping your guests comfortable, but consider how your greenery and garden look. Improving your gardening area can do wonders for transporting your guests into a whimsical oasis.
You can start by creating a garden bed with small bushes, hosta plants, and other greenery that produces flowers in the springtime. Lastly, installing a fountain and building a homemade pond can bring out the natural whimsy of your property.