Tips for Keeping Your Roof in Great Shape
Posted by Brian Burke on Tuesday, July 13, 2021 at 8:25 AM
By Brian Burke / July 13, 2021
Comment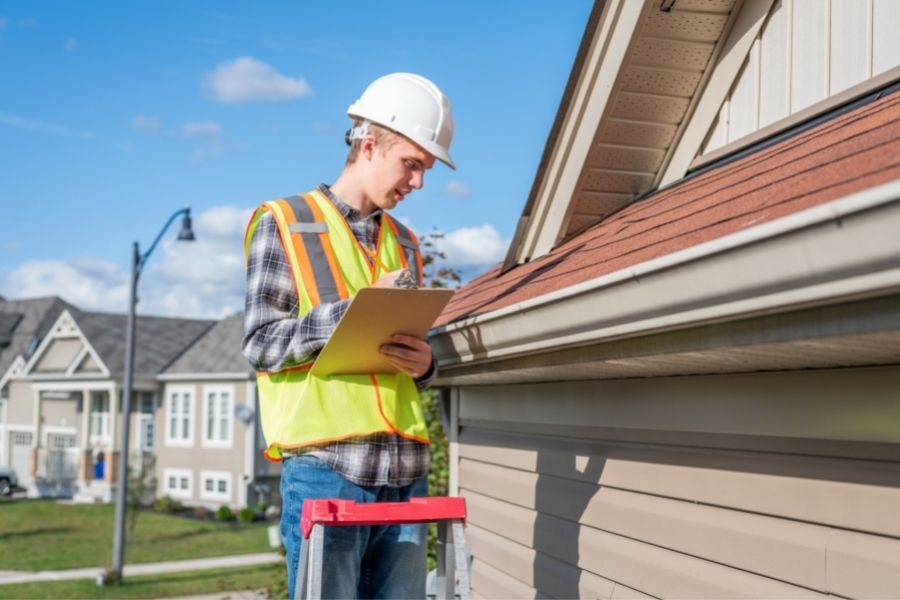 A home roof typically looks beautiful after installation. However, over time, that beauty can quickly fade away. In fact, some roofing requires repairs or replacements after 10 years. Thankfully, homeowners can keep their roofing intact and attractive for quite a while. Below, we'll walk you through three essential tips for keeping your roof in great shape.
Conduct Routine Inspections
Routine inspections are vital to your roof's lifespan. Routinely check for issues such as holes, tree branches, and missing shingles, which are all different hazards that are equally disastrous for your roof. The typical rule of thumb is to inspect home roofs every 12 months. That said, it doesn't hurt to take a peek at your roof after a heavy storm, especially if it contains asphalt shingles.
Make Repairs or Replacements Promptly
Inspecting the roof isn't enough. After identifying a problem, homeowners must make any repairs or replacements promptly. If you spot a missing shingle and do nothing, moisture and bugs can make their way through the opening and wreak havoc inside the house.
Removing debris, such as leaves or tree branches, is relatively easy for DIY homeowners with a suitable ladder. But some repairs will call for professional help. No matter how minor roof damage might seem, schedule repairs as soon as possible.
Invest in Long-Lasting Materials
If you want to avoid the hassle of maintaining your average roof, invest in high-quality metals. A professionally installed, high-quality aluminum roof can last for more than 60 years. During this period, homeowners will experience better energy efficiency and protection from the elements. That said, the quality of a metal roof depends on several factors, including which protective coating is present and who is conducting the installation.
To experience the best benefits of metal roofing, be sure you buy the right materials from a reputable vendor. Plus, hire a contractor with experience in metal roofing. Whatever type of roof you invest in, always hire someone who has an extensive understanding of the process of installing that specific material.
Regularly Clean Gutters
One of the most important boxes to check on a spring home maintenance list is cleaning the gutters thoroughly. Gutters combat water buildup all around the house, from the foundation to the roof. As mentioned above, when moisture seeps into your roof, it will promote mold and mildew, leading to worse structural damage.
Leaky roofs aren't just annoying; they're the beginning of far worse problems. Leaves, twigs, and other debris can clog gutters, causing rainwater to overflow during storms. As the water spills out of the gutter, it will promote structural damage in your siding and roofing. For this reason, inspect and clean out your gutters every 6 to 12 months. This is one of the best tips for keeping your roof in great shape because not everyone realizes the connection between gutters and roof quality.