Tips for Increasing Your Home's Curb Appeal
Posted by Brian Burke on Tuesday, November 3, 2020 at 12:26 PM
By Brian Burke / November 3, 2020
Comment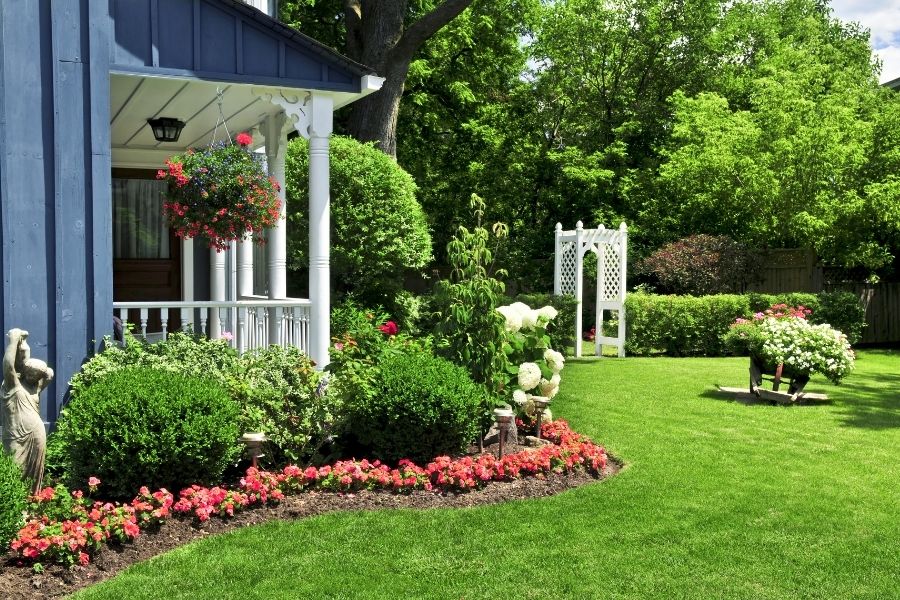 We spend so much time inside of our homes that sometimes we neglect the outside. This oversight can have detrimental effects on your home if you're not paying attention, but it also means that the exterior of your house probably doesn't look as good as the inside does. When it comes time to show off your home to potential buyers, the outside is their first impression of the house as a whole. To make the best first impression possible, we've compiled some tips for increasing your home's curb appeal.
Focus on the Foliage
An empty and barren landscape can turn even the nicest house into a much less desirable one. There are plenty of ways to create a gorgeous yard that don't even take a lot of time or money. Planting flowers and flower boxes doesn't take much, but the added benefit of having them is huge. Remember that people want to see a place that looks lively and inviting. There are few things better than some nice trees and plants to make your yard just that. For more check out Nashville tree management specialists.

Create Contrast With Paint
If your house is all one color on the outside without any trim or accoutrements, it can look rather drab and boring. A good way to get around this is to pick up some paint and add a contrasting color to a few pieces of your house's exterior. Features like shutters and window frames are perfect for this. Try to keep your colors mostly neutral so that it appeals to the broadest range of potential buyers.
Keep Your Space Well-Lit
Lighting is a huge part of interior design, but it doesn't get as much attention on the exterior of the house. Installing good lighting outside emphasizes the areas that you want to stick out. Also, lighting fixtures are a large part of how your home looks from the outside, so consider both form and function when you choose them.
Have an Inviting Entryway
One of the best ways to improve your Highlands ranch home's curb appeal is to make sure that the entrance to your home is welcoming and beautiful. Consider any stairs you have, hand railings, potted plants, the front door, and more that should be in good repair, if not polished to a shine. Don't forget how important first impressions are. You want the potential buyer to be excited to see the home by the time they walk in.
Your Colorado home's curb appeal is essential to showing off how well the house itself is maintained. If it looks like you don't take care of the outside, it won't look like you take good care of the inside, either.