Tips for Renovating an Old House
Posted by Brian Burke on Thursday, December 3, 2020 at 4:47 PM
By Brian Burke / December 3, 2020
Comment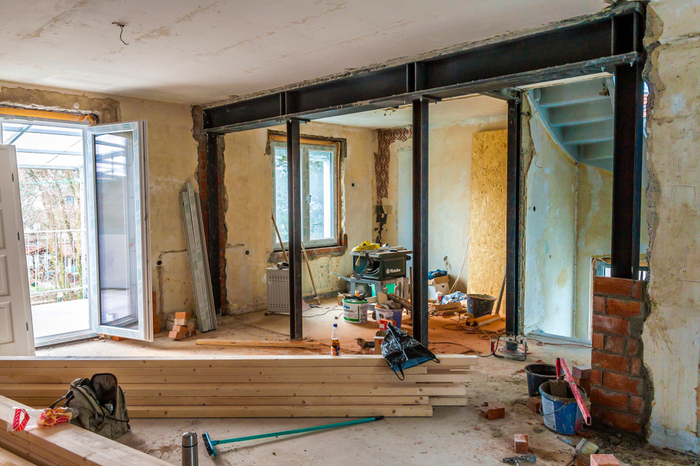 Old homes have a charm that's hard to replicate, but many homeowners see old houses as major projects. Renovating can take time, but the aesthetic and functional improvements tend to pay off. Old houses are beautiful and unique, so renovating them can have a major payoff. Renovating doesn't have to be overwhelming—having a plan will make your renovation run smoothly.
Inspect the Interior and Exterior
Having a home inspector look at your house is one of the most important tips for renovating an old house. You might notice some parts of the house that need work, but an inspector can give you an in-depth analysis. They can tell if there's a problem with the structure of the home, internally or externally. This way, you'll know what you need to update foundationally before tackling the interior renovations. It's important to have the inspector come before moving forward with any renovation because foundational work could affect the interior as well.
Replace the Floors
One way to renovate the interior of the home is by replacing the floors. Many older houses have worn wood flooring or carpet, so investing in new flooring can update the entire home. If other wood is present in the home, you might want to consider the mistakes to avoid when mixing wood tones. You want the design to be cohesive; considering the final product is a smart thing to do when you're planning renovations. Don't forget to consider any wood furniture you might have, such as a table, bookshelf, or desk.
Another thing to think about is whether you prefer the same flooring through the home. Replacing the floors is an investment that can make a huge difference in a home renovation, so giving this decision some thought is advantageous.
Update the Rooms
Once the inspection and repairs have taken place, it's time to update the rooms. Making minor updates to the home's interior can be one of the most manageable tips for renovating an old house. Many people like the charm of an old house, and they might not want to change much; updating just a few rooms can be appealing to many homeowners. This is a great option for anyone wishing to renovate a bedroom or bathroom rather than the whole house. Changing the light fixtures or repainting the walls are examples of ways to renovate a room.